Founders' Memorial to take 5-hectare site at Bay East Garden as development enters new stage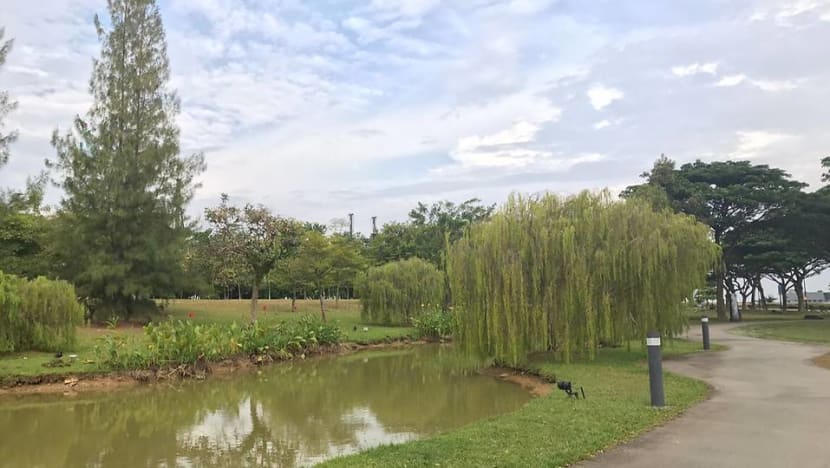 SINGAPORE: A five-hectare site at Bay East Garden will be the home of the Founders' Memorial, as the development to commemorate the values and ideals of Singapore's pioneers enters a new phase.
The memorial site will include a garden, within which an indoor gallery will be built, the Founders' Memorial committee said in a press release on Friday (Oct 19). 
The next stage of the development, which will span two years, will focus on the memorial's design and content. It follows a two-year-period spent gathering views from more than 32,000 people that culminated in the recommendations the committee made last year.
The memorial will focus on stories and events in Singapore's growth as a nation, the committee said, adding that it aims to take visitors on a journey that is "moving and inspiring, educational and reflective". 
"It intends to also capture the context for key milestones in Singapore's nation-building history, the experiences and dilemmas of our leaders which shaped their values and principles, and how these affected their actions, policy deliberations and decisions," the committee said.
"The site at Bay East Garden will reflect Singapore's journey as a nation through elements such as the panoramic view of the evolving cityscape, which is a nod to Singapore's urban planning."
That it will be on reclaimed land along the Marina Reservoir would serve as a reminder of how Singapore dealt with water and land constraints, while the Gardens is also associated with the country's development as a Garden City, it added. 
The committee said it is already in discussions with key organisations like the National Heritage Board (NHB), Gardens by the Bay and Urban Redevelopment Authority.
The memorial's scope will cover the period before independence to the first few decades of Singapore's independence.
NHB, for example, will collect people's stories of that period given their expertise and experience in this area, chairman Lee Tzu Yang told the media on Friday.
Asked if these stories would include those of people now living overseas or even those with opposing narratives, Mr Lee said that people with such views participated during the first phase of public engagement. 
Another committee member, historian Professor Tan Tai Yong, said it is not the committee's intention "to gloss over complexities of the period".
Educational programmes are being developed, and the memorial is also expected to have permanent and temporary galleries, a viewing gallery and a visitor centre. 
An open design competition in January next year to call for proposals will kick-start the various project milestones for this phase, and more details will be released in the future, the committee said. 
NEW FACES IN COMMITTEE
The 15-member committee will continue with the Founders' Memorial development efforts, with Mr Lee remaining at its helm. 
Nine other members will also stay on for this period from May 1, 2018 to Oct 31, 2020, while five new faces will replace those stepping down.
The five new members are: Mr Jeff Cheong, president of Tribal Worldwide (Asia), Ms Shahrany Hassan, founder and director of Legal Matters, Professor Tan, president and professor of Humanities (History) at Yale-NUS College, Mr Wong Siew Hoong, director-general of education at the Ministry of Education and Ms Yeoh Chee Yan, chairman of the National Heritage Board.
They will replace Madam Par Bee Gek, Mr Ong Keau, Madam Haslinda Zamani, Ms Lina Chong and Mr Zahidi Abdul Rahman.
Mr Lee told the media on Friday there is "no fixed date" as to when the memorial will open, even though it had previously recommended opening it by 2025. 
He added it was "too early" to discuss the cost of the whole endeavour. 
The chairman of the committee pointed out that the Founders' Memorial is a unique, one-off project that people should and would want to be a part of - whether as citizens or interested collaborators. 
"This is a one-in-several-lifetimes (opportunity) to create something (like this)," Mr Lee said.