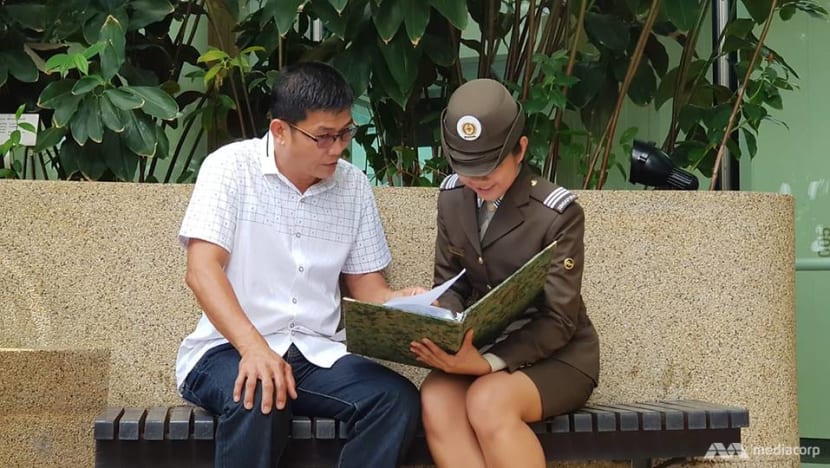 SINGAPORE: As future leaders, President's Scholars have the responsibility to lead fellow Singaporeans in introducing innovative solutions and implementing practical policies to tackle tomorrow's challenges, President Halimah Yacob said as she presented the scholarship to five recipients at the Istana on Thursday (Aug 16) evening .
"To do this, you must remain closely connected to the ground, and serve with dedication and humility. The Public Service can only succeed if it is built on trust; trust that public officers will uphold Singapore's best interests," she said.
"We must serve with empathy, and put the needs of others before ourselves," she added.
The President's scholarship is the highest accolade to be given to an undergraduate, and is typically awarded to students with a strong ethos for public service.
It is awarded in addition to another public sector scholarship, such as the Singapore Armed Forces (SAF) Scholarship, Singapore Police Force (SPF) Scholarship and the Public Service Commission (PSC) Scholarship.
This year's recipients are SPF scholars Inspector Alden Tan and Inspector Stefan Liew, SAF scholar Officer Cadet Sharmaine Koh and PSC scholars Penny Shi and Tan Xin Hwee.
RESILIENCE AND EMPATHY
For 19-year-old Sharmaine Koh, growing up in an extended family of boys saw many of their conversations inevitably revolve around the army.
And since she couldn't beat them, she joined them.
Her uncle, for example, was in the armor unit, a vocation that she will be joining when she returns from her studies at Yale University.
"I thought to myself, 'if I feel that defending the country was very important ... if not me to defend, then who else?'" she said.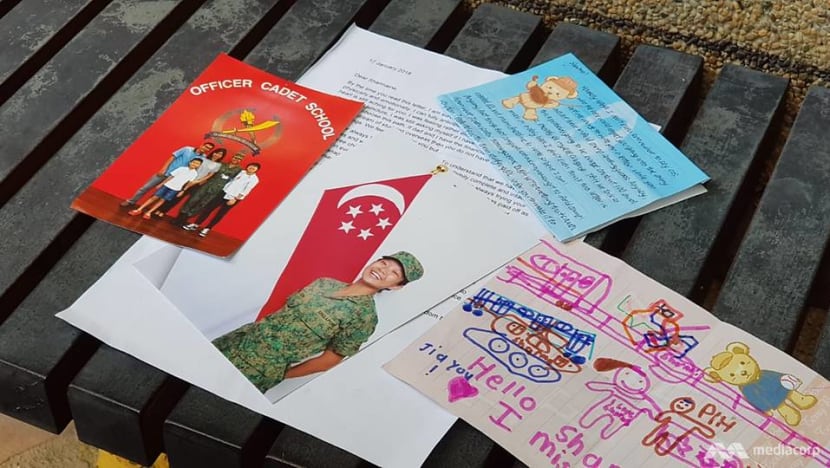 The officer cadet is among 22 female recipients awarded scholarships by the Singapore Armed Forces and Defence Ministry this year - a number that MINDEF said has doubled from a decade ago.
Sharmaine will study history and politics at Yale, two subjects she believes will help inform her decisions as a strategist and leader in the army.
"A lot of things - like our geopolitical realities, why Singapore makes policy the way it does - is very much informed by our historical experiences. (History and politics) also shapes the national psyche, so I felt that (those subjects) will be able to help me formulate more appropriate and meaningful policies."
Sharmaine's degree of choice is a surprising one, considering her less-than-stellar history grade at Hwa Chong Institution. But regular coaching sessions by her history teacher helped her understand how the subject is applicable to the present, and she gradually excelled in it.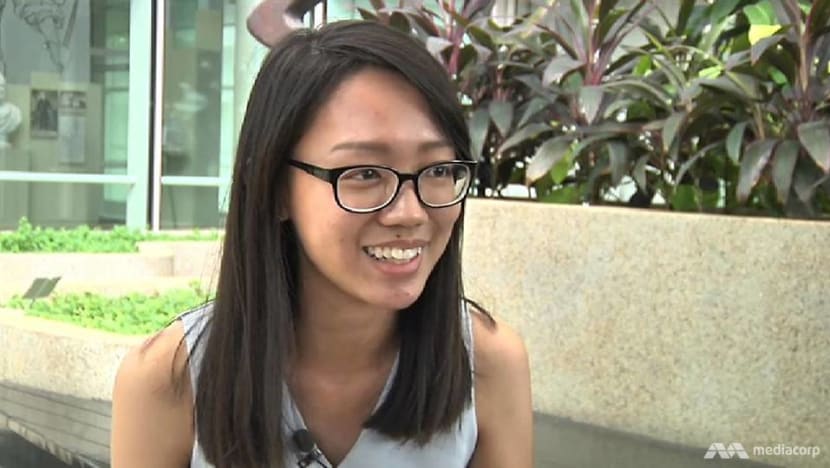 FINDING THE CONNECTION
Meanwhile, 19-year-old Tan Xin Hwee, who is from Raffles Institution, feels a need to connect with the characters in her life.
The Public Service Commission scholar, who will be pursuing a degree in philosophy and psychology at Oxford University, has stepped into the shoes of a wide spectrum of characters over her seven years in theatre.
"The process of crafting theatre is essentially an exercise in empathy. When you borrow these notes you learn in theatre, you'll see that people around you have very varied needs. They have different experiences from you, but still have needs that are very important," Xin Hwee said.
"In public service, when you're crafting policies, there's a very human aspect to it. You really need to understand the people you are trying to help, otherwise you will be addressing needs that don't exist, and you're going to spend a lot of resources on things that people don't actually need."
Philosophy and psychology are subjects that she believes will help her reach out to the public more effectively.
"Many times, policies are created with the intention of helping people on the ground. But the benefit may not be always so apparent to them. I hope to value-add by applying an overarching perspective and critical thinking skills to dissect policies and address needs more accurately," she said.
Xin Hwee eventually hopes to contribute to the education and social services sector.