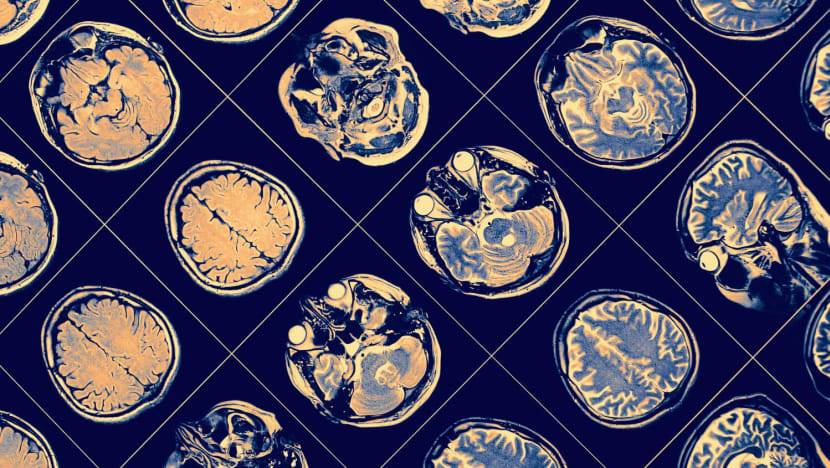 SINGAPORE: Researchers from the Institute of Mental Health (IMH) and A*STAR's Genome Institute of Singapore, along with a global team of scientists, have identified two genes that are associated with the risk of schizophrenia, potentially leading to new ways of treating the psychiatric disorder.
The team examined samples from more than 300,000 people around the world, demonstrating that 287 regions in the human DNA harbour genes that increase the risk of schizophrenia, said IMH and A*STAR in a joint media release on Thursday (Apr 7).
Furthermore, they showed that genetic risk for schizophrenia is seen in genes concentrated in brain cells called neurons, but not in any other tissue or cell type, suggesting it is the biological role of these cells that is crucial in schizophrenia.
The study involved 13 years of data - including 3,741 samples from Singapore - and is the largest genomic study of its kind to date, said IMH and A*STAR.
The team found two genes - the glutamate receptor subunit GRIN2A and transcription factor SP4 - that are associated with "rare disruptive coding variants" in people with schizophrenia.
These genes are also known to be linked to autism and other neurodevelopmental disorders.
"The breakthrough discovery pushes current understanding of biological processes in the brain, in particular for psychiatric disorders, to the next level," said IMH and A*STAR.
"This could potentially lead to new ways of treating schizophrenia, which has seen limited innovation in drug development in over 70 years."
Characterised by hallucinations, delusions and cognitive impairments, schizophrenia affects about one in 100 people globally and has a prevalence of 0.86 per cent or one in 116 people in Singapore, according to data in the Singapore Mental Health Study 2016.
It is associated with an elevated risk of suicide and serious physical illnesses, reduced life expectancy, as well as substantial health and social costs.
"Mental illnesses, like schizophrenia, are disorders of the brain. Since brain tissue from a living individual is not readily available for investigations, clinicians and scientists face significant challenges in advancing our understanding of mental illnesses," said Dr Jimmy Lee, senior consultant at IMH's Department of Psychosis and Research Division and Associate Professor at the Lee Kong Chian School of Medicine, Nanyang Technological University.
"Knowing which parts of the brain are affected and how they are affected can focus future research efforts and help us develop more targeted and effective treatments."
In all, samples were taken from 76,755 patients with schizophrenia and 243,649 people without the disorder who served as controls.
The findings were published in the medical journal Nature on Wednesday.
"These biological processes have previously been speculated to be theoretically related to schizophrenia - this study is seminal in the sense that the DNA data analyses provided real evidence from real data to show it," said Dr Max Lam, research fellow at IMH and National Medical Research Council (NMRC), who led the data analysis for the Asian population and was one of the contributors of the paper.
"This will set the stage for researchers to think about the next steps for clinical translation research not only for schizophrenia but also other psychiatric illnesses," added Dr Lam.
Researchers also found separately that the results were not limited to people of a certain ancestry, but broadly shared across populations.
"Genetic studies so far have reported primarily on European ancestry samples, potentially missing important biological insights from the Asian population," said Dr Lam.
"With this study, we now know that the genetic basis of schizophrenia and its biology are broadly shared across populations."