Google will provide US$1 million to Singapore's Mandai Nature to tackle climate crisis
Google Cloud has also established a partnership with the Smart Nation and Digital Government Group to strengthen artificial intelligence cooperation in Singapore.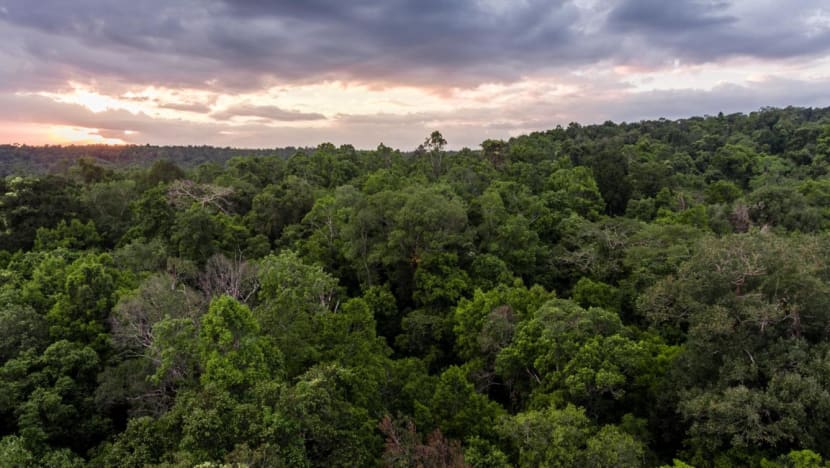 SINGAPORE: Google will commit US$1 million (S$1.4 million) to Mandai Nature as part of the tech giant's push to tackle the ongoing climate crisis. 
This is the first sustainability-focused grant from Google in Singapore, the company announced on Tuesday (Aug 23). 
The grant will come under Google's philanthropic arm, Google.org, and will help Mandai Nature to "accelerate investment into climate solutions that benefit nature and people in Southeast Asia", said Google. 
With the funding, Mandai Nature will support the Southeast Asia Climate and Nature-based Solutions Coalition comprising eight globally recognised environmental and conservation non-profit organisations.
"Mandai Nature has been a changemaker in the space of wildlife conservation, but they have also played a key role in convening partnerships and multi-stakeholder collaborative alliances to address critical conservation outcomes - of which, the Southeast Asia Climate and Nature Based Solutions Coalition is of particular interest to Google.org," Ben King, managing director for Google Singapore, told CNA. 
"We hope through the grant funding, we can help them and the coalition develop the technology solution they need to identify nature-based solutions and contribute to a more sustainable planet." 
The grant - which was announced at the inaugural Google for Singapore event on Tuesday - addresses "a major challenge for non-profit organisations in tackling the ongoing climate crisis (with the) lack of credible data and evidence to inform where and how to implement programmes at the pace and scale required", said Google.
Google is strengthening its investments in Singapore with a third data centre, and a tie up to boost artificial intelligence capabilities within the public service. These are some of the initiatives announced at the inaugural Google for Singapore event to mark its 15th anniversary in the country. Heidi Ng reports.
NEW AI PARTNERSHIP WITH SINGAPORE GOVERNMENT 
At the event which also marked Google's 15th anniversary in Singapore, the company also announced a partnership between Google Cloud and the Smart Nation and Digital Government Group (SNDGG) to "co-create novel AI (artificial intelligence) solutions that will improve how Singaporeans work and live". 
As the first public-private AI partnership with a global technology company, the partnership also aims to deepen AI capabilities in the public service and shape AI governance and ethics, said Google.
At the event, Deputy Prime Minister Lawrence Wong noted that "there are still tremendous opportunities here in Singapore and all over Asia, and in particular Southeast Asia". 
"In fact, the digital economy in Southeast Asia is only just getting started – fuelled by a huge, untapped but fast-growing digital consumer market," he said. 
"And Singapore, located at the heart of Asia, is well placed to capitalise on these opportunities." 
Other economic opportunities include an addition of a fifth certificate (Digital Marketing and e-commerce) to Google Career Certificates and an expanded employer consortium.
The consortium, which previously featured 16 local companies, now has 37 companies providing the graduates of Google's Skills Ignition SG programme with "direct access" to job opportunities. 
As part of the Skills Ignition SG programme, Google has also enhanced its traineeship programme to 60 Singaporeans. These selected trainees will undergo a 12-month full-time training programme in digital marketing or professional cloud architecture, up from the previous duration of nine months. 
The trainees will also receive mentorship from Google employees, a more comprehensive development plan and a higher stipend to match rising market rates, said Google. 
"We want to support Singaporeans to stay competitive in the digital economy," Mr King told CNA. 
"For example, a Google Career Certificate (GCC) holder called Shakir first worked in a role that tackled logistics and IT troubleshooting in 2018 (when he entered the IT industry). GCC has … since opened doors for him, with interviewers impressed with his knowledge, thus landing him roles in tech firms and eventually paving the way for his career progression to become an analyst in Coinbase." 
50,000 PARENTS AND CHILDREN TO BE TRAINED IN ONLINE SAFETY 
Amid rising exposure to online threats, Google also announced a partnership with the InfoComm Media Development Authority (IMDA) and the Media Literacy Council to train 50,000 parents and children on online safety within the next year.
This will begin with a roving "online safety park", which will visit selected schools including CHIJ Katong and West Grove Primary School this week, said Mr King. 
"When we look closer to home, we see kids as young as eight years old in Singapore are getting comfortable with digital services and devices – that's two years younger than the global average. They must be building the right foundations to navigate the online world safely," he added. 
"We hope to empower children with safe habits online and the skills to intervene, not only for themselves but for others around them at home and in school. And in turn, create a multiplier effect and amplify our outreach efforts to equip most, if not all, parents and children with the right online safety know-how."