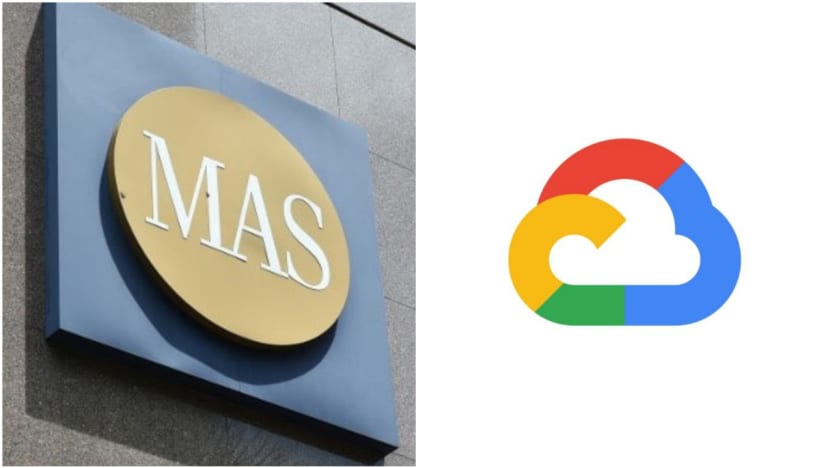 SINGAPORE: Singapore's central bank and Google's cloud computing arm are teaming up to drive the growth of technology-enabled climate finance solutions in Asia over the next three years.
The Point Carbon Zero Programme, launched by the Monetary Authority of Singapore (MAS) and Google Cloud on Tuesday (Jul 26), aims to bolster access to climate-related data for the financial sector to better invest in sustainable projects.
To that end, Google Cloud will launch the world's first dedicated open-source cloud platform to facilitate the adoption and deployment of climate fintech solutions.
Under the programme, fintech firms will be invited to submit innovative technological solutions to address a range of climate finance problem statements, with 100 to be shortlisted for further development.
These will then be tested with a pool of 1,000 financial institutions on their ability to facilitate capital flows towards green and sustainable projects in Asia.
The programme also aims to help 10,000 multinational corporations and small and medium-sized enterprises work towards achieving sustainability targets. 
"Singapore's financial and fintech sectors can play a pivotal role in the efficient channeling of private capital toward sustainable projects and businesses focusing on their long-term sustainability impact," said Dr Darian McBain, MAS' chief sustainability officer.
She was appointed in September last year as head of a new sustainability group in the regulator, which has described green finance and climate resilience as growing areas of priority and invested more than S$2 billion in related investment opportunities.
Dr McBain said on Tuesday that effectively employing technology can enhance the quality of environmental, social and governance (ESG) data needed for financial flows, in turn accelerating Singapore's transition to a low-carbon economy. 
"We see the Point Carbon Zero Programme as a key enabler for bridging ESG fintechs, finance and real economy businesses through a shared data and innovation platform," she added.
"AN INTERNATIONAL MOVEMENT"
Point Carbon Zero Programme is a collaboration under MAS' Project Greenprint initiative, which was launched in December 2020 to promote a green finance ecosystem by harnessing innovation and technology.
Under Point Carbon Zero, Google Cloud's dedicated platform will operate out of Singapore and enable fintechs to work with financial institutions to build, host, and scale their climate solutions.
Shortlisted participants will also be mentored by Google Cloud and receive funding to further develop their solutions. 
They can tap on climate disclosure, environmental and public utilities data collected under Project Greenprint and over 200 datasets hosted by Google Cloud. These include census and weather data.
Google Cloud's Singapore and Malaysia country director Sherie Ng said the collaboration with MAS aims to "combine the collective powers of the industry with Google Cloud's capabilities and innovation ecosystem to orchestrate impactful climate action".
"Our goal is to fuel an international movement – with data enabling and informing green financial flows, to help countries and companies make quantifiable and meaningful progress, and hasten their transition into a carbon-free future," she said.