Ex-Sri Lanka president Rajapaksa has visit pass to Singapore extended by 14 days
CNA understands that his short-term visit pass will now expire on Aug 11.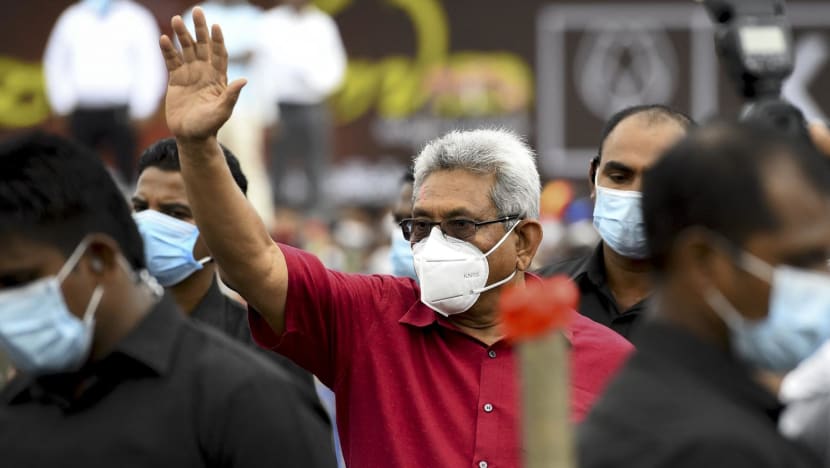 SINGAPORE: Former Sri Lankan president Gotabaya Rajapaksa has obtained a 14-day extension of his short-term visit pass (STVP), which will mean he can stay in Singapore until Aug 11, CNA understands.
He was ousted from office over his country's economic collapse and fled to Maldives before arriving in Singapore on Jul 14.
CNA understands that he was initially given a 14-day STVP.
A Sri Lankan Cabinet spokesperson on Tuesday (Jul 26) said he believed Mr Rajapaksa "may eventually consider returning" to his country, though the date of his return remains unknown.
The spokesperson added that Mr Rajapaksa was not in hiding and would be treated in accordance with his status as a former president upon his return to Sri Lanka.
Last week, Singapore's Immigration and Checkpoints Authority (ICA) said in response to media queries that "visitors from Sri Lanka who enter Singapore for the purpose of social visits will generally be issued with a STVP with a duration of up to 30 days".
Those who need to extend their stay in Singapore may apply online for an extension of their STVP; and these requests will be assessed on a case-by-case basis, ICA added.
Mr Rajapaksa resigned as president shortly after reaching Singapore. 
His ally and former six-time prime minister Ranil Wickremesinghe was sworn in last Thursday (Jul 21) as his replacement.
Mr Wickremesinghe however has been accused of being a proxy of the powerful Rajapaksa dynasty which has ruled the country for most of the past two decades.
Sri Lanka's economic crisis has left the nation's 22 million people struggling with shortages of essentials. Months of protests boiled over when thousands of people stormed the palace of Mr Rajapaksa, forcing him to step down this month.
When Mr Rajapaksa arrived in Singapore, the Ministry of Foreign Affairs (MFA) said he had entered the country on a "private visit".
"He has not asked for asylum and neither has he been granted any asylum. Singapore generally does not grant requests for asylum," added an MFA spokesperson.