HTX launches innovation centre for global tech start-ups to work with Home Team agencies
Start-ups will get US$50,000 in funding and a chance to immediately begin working with Home Team agencies to develop technologies that will potentially be used for public safety and security.
SINGAPORE: A new innovation centre looking at using technology to make Singapore safer was launched on Tuesday (May 30).
This includes radar sensors that help immigration officers scan luggage without having to stop the traveller, and smart glasses that allow paramedics to view instructions in an emergency. 
The centre, called Hatch, seeks to attract start-ups from Singapore and around the world.
They will work directly with Home Team departments, such as the Immigration and Checkpoints Authority (ICA), to develop technology that will address public safety and security challenges.
Hatch is run by the Home Team Science and Technology Agency (HTX), which partnered with an innovation firm based in Israel – SOSA – to develop programmes.
HTX will also "leverage SOSA's networks and experience in accelerating innovations from technology start-ups for Israeli security agencies", it said in a press release.
At the launch on Tuesday, Minister for Home Affairs and Law K Shanmugam noted that the Home Team has "much more to do" in working with start-ups to develop "niche capabilities".

"We have nearly 4,700 start-ups across 18 major industry verticals in Singapore. But if you look at the public safety and security sphere, the number of start-ups is very small," said Mr Shanmugam.
"The Home Team has nine frontline departments, with diverse operations and requirements. There are a lot of opportunities for start-ups that focus on these areas."
OPEN INNOVATION CHALLENGE
One of Hatch's key programmes – the biannual Open Innovation Challenge – is an accelerator programme that will give start-ups a rare chance to immediately begin working with HTX's scientists and engineers, as well as Home Team departments, to trial and prove their concepts in real-world scenarios.
For example, the Singapore Civil Defence Force (SCDF) had called for technology to monitor personnel in indoor environments in real time.
Since the Open Innovation Challenge was launched in March, five start-ups have been selected for the programme. This was out of the 60 start-ups from Singapore, the US, UK, Israel and various industries that applied.
Each start-up will receive US$50,000 in funding and can get additional funding on a case-by-case basis.
Two of the selected start-ups, both based in Israel, demonstrated how their technology works at Tuesday's launch event.
One of them – Vayyar, which produces 4D imaging radar sensors – is working with ICA on a radar-based scanning technology to see through and into materials.
"(This means) that you walk and you're being scanned as you go with your luggage. There's no need to stop, and you have a much better experience as a passenger for example," Mr Assaf Kartowsky, Vayyar's project manager of homeland security and public safety, told reporters.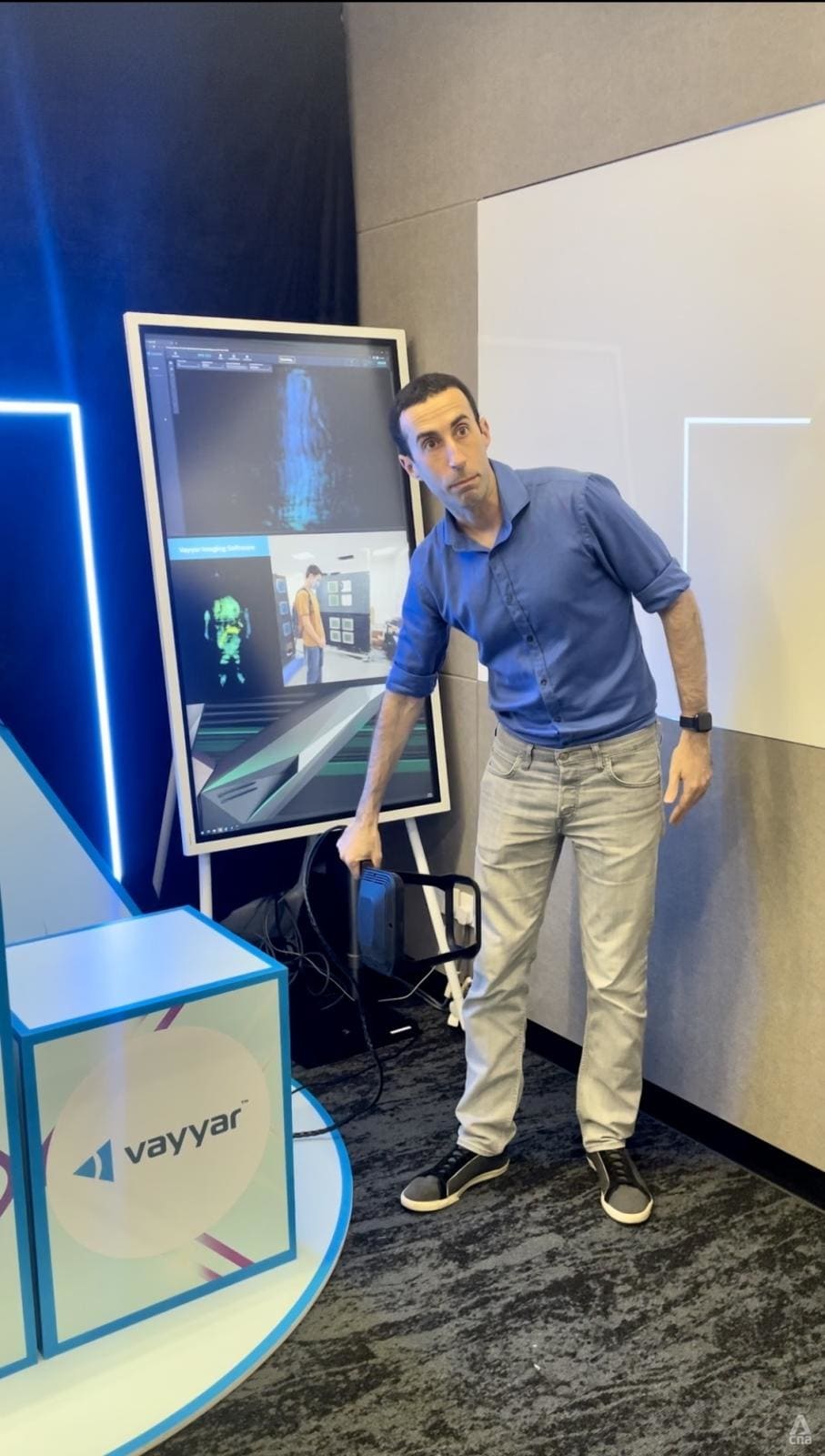 "I expect that in six to nine months, we will have some solutions or a proof-of-concept to show that we are on the right way, and it will help us to focus and take it to the next level, which is mass production or a full solution to the problems," Mr Kartowsky added.
AUGMENTED REALITY GLASSES FOR PARAMEDICS
Hatch also runs the Technology Scouting Programme to actively look for emerging technologies across industries.
One of the start-ups under this programme, Moon Technologies, was co-founded by National University of Singapore student Tan Jian Ming in late 2018.
It has filed patents in four countries for its augmented reality or "smart" glasses, which use eye-tracking technology and a heads-up display to reduce communication delays.
When paramedics put these glasses on, they can view instructions from trauma surgeons in real-time, eliminating the need for them to hold phones while performing life-saving procedures.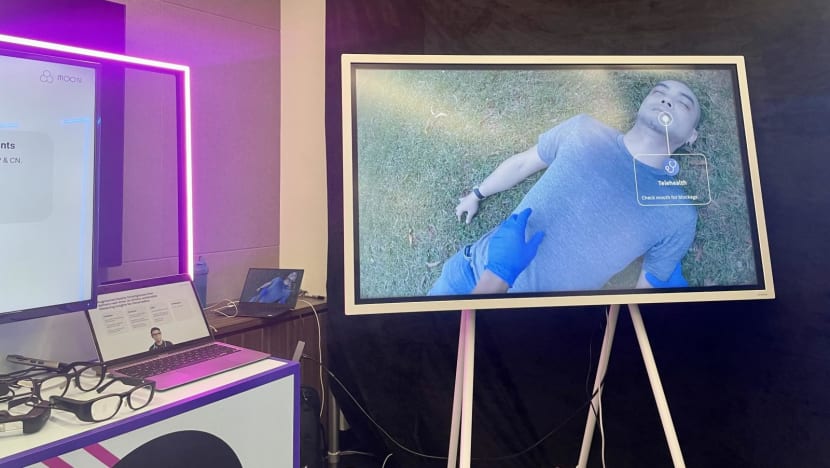 In coming up with the glasses, Moon Technologies interviewed more than 100 paramedics in Singapore.
Mr Tan said: "There's a lack of innovation in the emergency medicine space. We noticed how paramedics are always quite flustered whenever there was an emergency and they had to reach the dispatchers.
"We started observing different difficulties … Their hands will be busy saving patients so they can't use any handheld devices."
He noted that paramedics had tried using other kinds of smart glasses like Google Glasses, but the display was "not very good". These products also did not make it to the commercial stage.
The company has begun working with hospitals in Singapore and Australia, and also has plans to work with SCDF in the future.
In July, Hatch will launch the next Open Innovation Challenge with a fresh set of challenge statements from the Home Team, said Hatch's centre director Mok Shao Hong.
"Security is not something that we can just sit still and be complacent about … I think what we do, whether it's on the Home Team or the operational front or the tech front, is that we must always advance," he added.