2 new hawker centres to open this year; 25 scheduled to undergo repairs, redecoration: Amy Khor
Buangkok Hawker Centre will have 38 cooked food stalls and 721 seats while Woodleigh Village Hawker Centre will have 39 cooked food stalls and 725 seats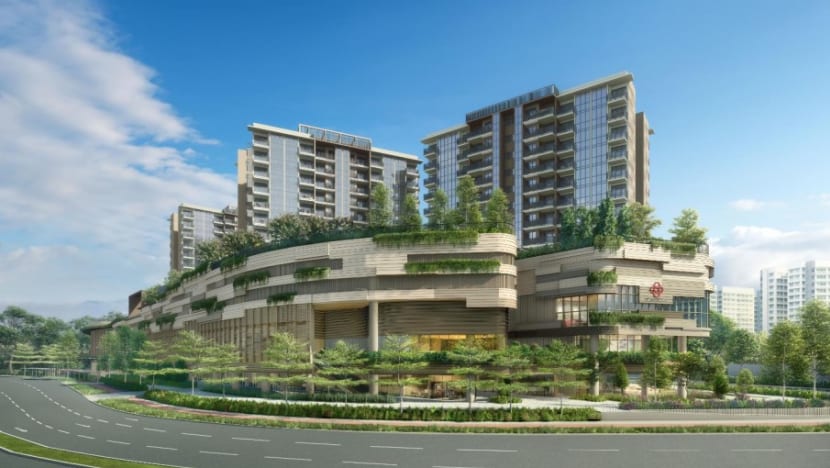 SINGAPORE: Two new hawker centres, including one in Buangkok, will open this year, said Senior Minister of State for Sustainability and the Environment Amy Khor on Thursday (Mar 2).
Buangkok Hawker Centre and Woodleigh Village Hawker Centre are expected to be operational this year, Dr Khor announced in Parliament together with updates on efforts to safeguard the hawker trade in Singapore.
Buangkok Hawker Centre - located at 70 Compassvale Bow - will have 38 cooked food stalls and 721 seats while Woodleigh Village Hawker Centre - at 202C Woodleigh Link - will have 39 cooked food stalls and 725 seats, according to a joint press release from the National Environment Agency (NEA) and Ministry of Sustainability and the Environment (MSE).
"When open, both hawker centres will be well-connected to neighbourhood amenities and transport nodes," said NEA and MSE.
"As with other new hawker centres, these two hawker centres have been designed to provide patrons and stallholders a comfortable dining and working environment."
Features include high ceilings for good natural ventilation and spacious seating areas.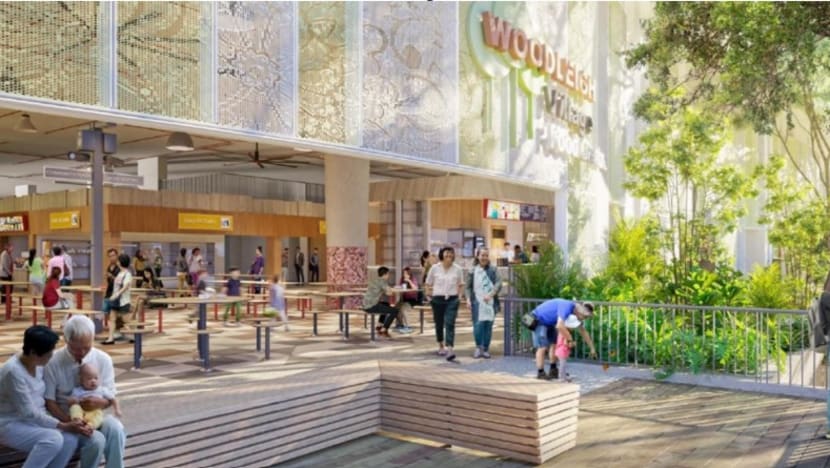 The refurbished Jurong West Hawker Centre is also slated to reopen in the third quarter of this year. It will have a revamped layout and more cooked food stalls when it opens.
A total of 25 hawker centres, including Holland Village Market and Food Centre, are scheduled for repairs and redecoration this year.
"Such periodic restoration of hawker centres, carried out every six to eight years, keeps them in a good physical condition and ensures a pleasant dining environment for patrons," said the agencies.
From next year, Geylang Serai Market and Cheng San Market and Cooked Food Centre will undergo the Hawker Centres Transformation Programme.
This will involve a reconfiguration of seats, ventilation enhancements such as new fittings and fans, and extensive retiling, among other enhancements. 
Separately, NEA said it will work with operators of new hawker centres to pilot the use of snack kiosks to bring in a wider variety of snacks, such as muah chee and putu piring. 

"We have also received feedback that some local snacks are increasingly less commonly found," said Dr Khor. "Those selling such snacks usually find it difficult to sustain an entire cooked food stall.

"We will monitor the viability of such kiosks before deciding if we should scale up this pilot."
These kiosks, which could incur lower rental and operating costs, could help preserve snacks as a part of hawker culture, said the NEA. 
NEA will also broaden the Productive Hawker Centres Programme to provide co-funding for adoption of Cleaning Process Automation solutions in hawker centres. 
"This will reduce cleaners' workload, especially during peak hours," said Dr Khor. 
The Hawkers' Productivity Grant will be expanded to cover stall-level digitial service solutions such as order management systems and e-ordering solutions. 
The total claimable amount will be raised from S$5,000 to S$7,000 per stallholder, with the co-funding quantum maintained at 80 per cent. The funding period for the grant will also be extended to Mar 31, 2026, beyond the original date of Mar 31 this year.