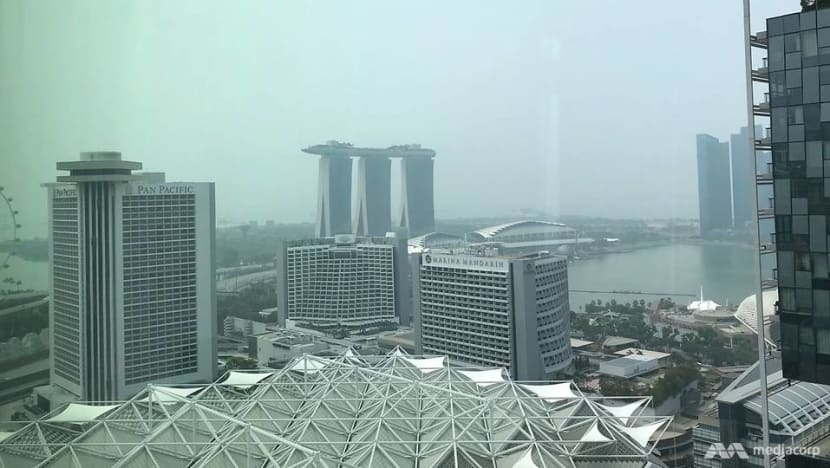 SINGAPORE: There is a risk of hazy conditions affecting Singapore after an increase in hotspot activity in Sumatra, Indonesia over the last few days. 
Twenty-three hotspots were detected on Sunday (Sep 3) and 28 the day before, mostly over southern Sumatra, said the National Environment Agency (NEA) in a Facebook post. 
In the coming week, the prevailing dry weather is expected to continue over the southern and central Sumatra. 
"This may escalate the hotspot and smoke haze situation there and lead to a risk of hazy conditions affecting Singapore," said NEA. 
The agency noted that the smoke plumes are still some distance away from Singapore and not observed to drift directly to Singapore under prevailing winds blowing from the southeast.
The 24-hour pollutant standards index (PSI) across Singapore, at 4pm, was in the good to moderate range at 45 to 76. 
NEA added it is monitoring the situation closely. Haze in the Southeast Asian region due to forest fires in Indonesia has been a perennial problem over the past decades.