'Maxing out' sea views, infusing nature: The challenges of designing HDB BTO flats
How Singapore's public housing is designed became a subject of public discussion when a block with red tiles and walls was criticised for looking like a "horror movie set". CNA speaks to architects behind Build-to-Order projects.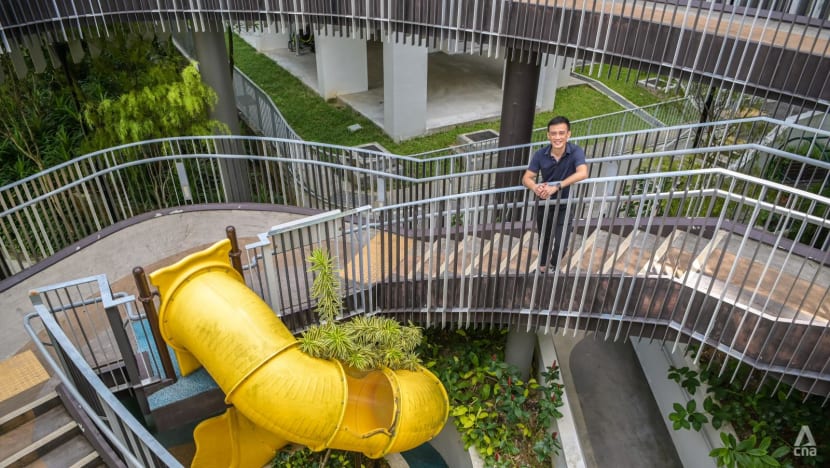 SINGAPORE: "Rivers" run through Canberra's Eastlink Housing Board estates – the winding walkways that meander through the blocks are one way the architects draw water and movement into the design of the flats.
As we walked through Eastlink I & II, an award-winning Sembawang project completed in 2020, Mr Michael Leong pointed out the bridges, details on the flats' facades and wavy lines drawn across the ground that break up the "boxiness" of the 11 high-rise apartment blocks.
These were inspired by waterways around the area and the district's nautical past, said Mr Leong, deputy CEO of SAA Architects and lead architect for the project.
Curved and wavy lines, which can be seen all across the estate, don't just break up the monotony, he said. Children can follow the lines and run along them, as they are wont to do. There's even a bright yellow slide that kids can swoosh down instead of using the stairs, and many of the paths lead to playgrounds dotted around the estate.
A link bridge connects Canberra MRT station to a neighbourhood mall, which leads to a playground and residential blocks. This integrated design was done to fit residents' lives – they can pick things up and run errands on their way to and from work – and encourages people to use public transport.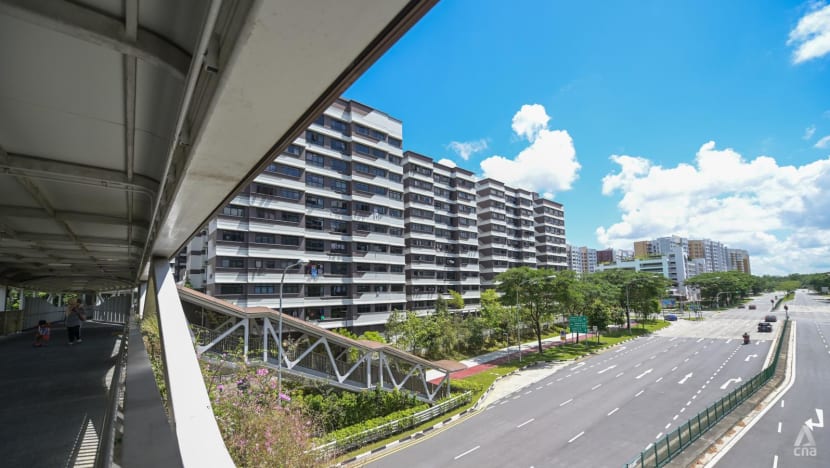 These "connections" are not only useful for residents but make it interesting to get from one place in the estate to another, said Mr Leong.
How public housing is designed became a subject of public discussion after photos of a block with red tiles and walls went viral.
Some residents called the Tampines GreenVines block a "horror movie set", but others called for Singaporeans to be more open-minded about creative designs for public housing.
The uproar raised the question of how BTO flat designs are conceptualised, and how much leeway architects have to be creative with public housing. CNA spoke to architects behind two recently built HDB estates about these issues.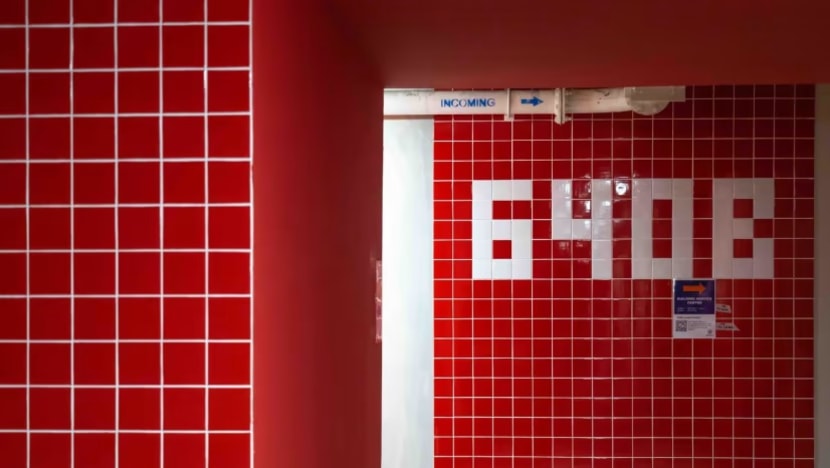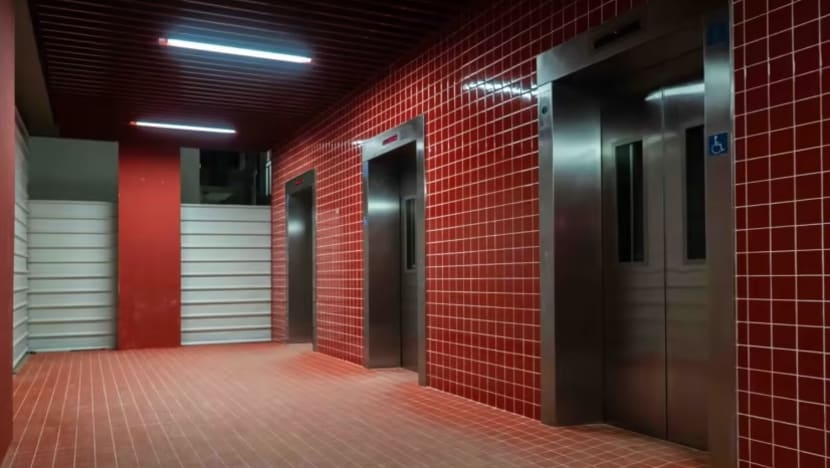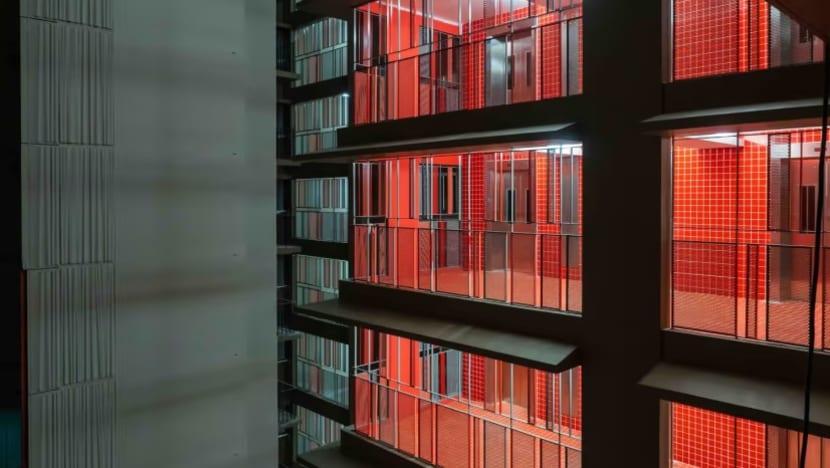 As "fenceless, seamless" developments, HDB blocks connect to the space around them, and the architect has to think about how people navigate the space, said Mr Leong. This is in contrast to condominiums which have clearly defined boundary walls.
He thus sees the bridges, paths and community spaces in the estate as connecting not just places but people.
"(Designing HDB flats) involves listening to people. It involves understanding the social fabric, creating moments that will be able to generate continuous as well as organised activities," he said.
Over in Punggol, the Northshore StraitsView HDB estate comprises five blocks that overlook the Straits of Johor.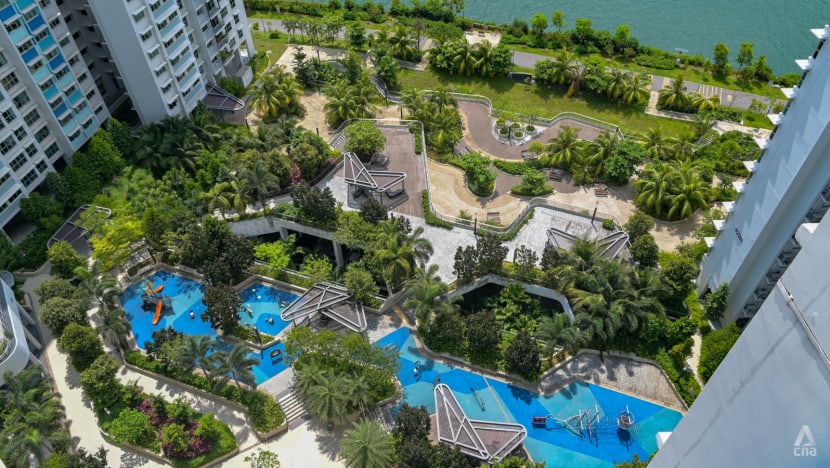 Conspicuously missing is a multi-storey car park. Instead, the car park is built underground, below a sea-themed communal area with footpaths and playgrounds.
The concept for this project was "shan shui" or mountain and water, said Ms Jenny Wong, deputy director of township architecture at Surbana Jurong. 
"You have the mountains at the back and the water by your feet … what we wanted for the residents here is to give them a sense of waterfront living," said Ms Wong, who was part of the architecture team for Northshore StraitsView.
"Because you work in the CBD area, you want to live somewhere where you can go back … let your hair down and unwind."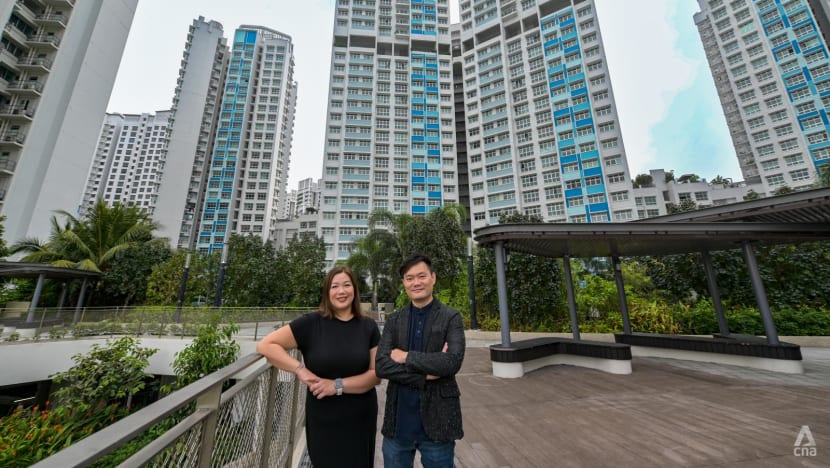 Mr Patrick Lee, director of township architecture at Surbana Jurong, was the lead consultant for the project. He explained how the team took pains to ensure they "maxed out" the number of homes facing the sea – blocks were staggered such that even the ones behind get a view. 
And for residents who did not get a sea-facing home, they have access to more than 10 sky gardens opening out to the sea.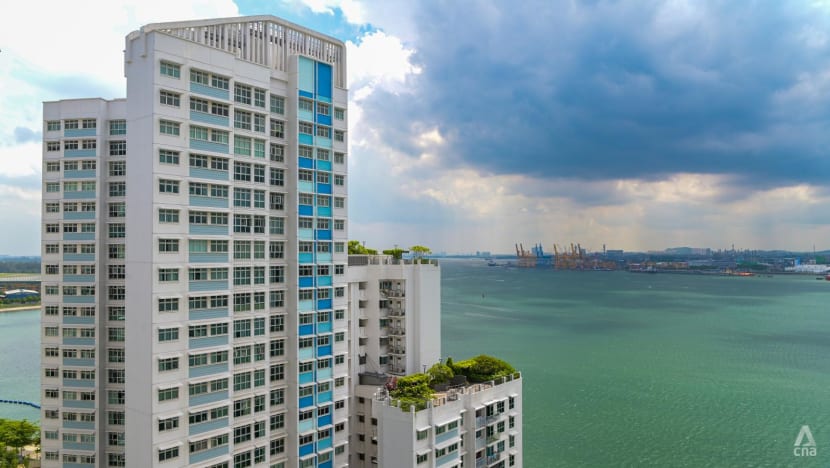 Such a design was possible because the estate, completed in end-2021, has a pneumatic waste conveyance system – which uses an underground pipe network to collect rubbish. 
This means there is no need for service roads for refuse collection. With no car park block and few service roads, the additional space was turned into playgrounds, footpaths, meeting spaces and greenery. The development won an HDB Design Award in 2022.
HDB has said that the Punggol Northshore District was the first to incorporate "nature-centric landscapes, with facilities designed and located to offer maximum outdoor comfort".
This is a long way from the early beginnings of HDB flats, when volume was a priority due to the urgent need for housing. Over the decades, they have evolved from basic flats designed to be built quickly and cheaply, to estates with features such as sky gardens and facilities including childcare and elder care centres. 
The Housing Board has said previously that more attention is paid now to infusing character and identity, as well as incorporating nature into towns. Unit types have expanded and now offer better materials and finishes.
All HDB projects are also designed with a variety of community spaces to give residents the opportunity to interact with each other.
CONSTRAINTS VS CREATIVITY
This evolution is seen in another project designed by Surbana Jurong's Mr Lee – the SkyResidences@Dawson, where the history of the area and space constraints led to the creation of a sky terrace.
The estate, completed in 2015, involved a redevelopment of Singapore's first HDB town centre in Queenstown. Heritage and conservation were top priorities for the design team, which kept both the old market with its 1960s steel truss and the mature trees growing there.
The blocks were more than 40 stories high to maximise the land area, and they had to "weave" around existing structures at the ground level. But there was very little space to incorporate greenery and communal spaces after adding in the facilities, car park and service roads.
"We came up with ... what we call the green ribbon. Essentially it's doubling or tripling the ground scape upwards," said Mr Lee.
This walkway linking the blocks and common facilities is fringed with greenery and interspersed with rest areas, a fitness corner and play areas.
The green ribbon is one illustration of how constraints and creativity are not necessarily at odds, a point that Ms Wong made when asked if designing public housing came with many stipulations.
Responding to CNA's queries, HDB said one of its design guidelines is that the project should be well-integrated into its surroundings. And this would mean capitalising on features such as topography, surrounding nature or heritage to create a "distinct aesthetic" that residents can relate to and be proud of.
"Guidelines sometimes help us with our design, not to say that we stick to it strictly and then everything is a cookie-cutter design," said Ms Wong. 
The guidelines form a "base" from which creativity can flow, she added, and these parameters have also evolved over time.
The Eastlink project also faced tensions between aesthetics and productivity when the design team's desire for a dynamic, interesting facade came up against requirements for the use of precast moulds.
Precast technology is where the building components are manufactured off-site, and then delivered and assembled on-site. To maximise the use of casting moulds for greater cost-effectiveness, each mould is typically used at least 100 times for HDB BTO developments.  
To allow more flexibility in design, HDB has developed a Smart Base Mould for precast facades, which comes with adjustable sides and attachments that can be added.
Based on this Smart Base Mould, the Eastlink team designed a mould with moveable parts, said Mr Leong. This helped the architects achieve a "sense of movement" in an otherwise "rigid" facade.
BUILDING REQUIREMENTS, DESIGNING GUIDELINES
For each project, HDB provides architecture teams with specifications such as the number of homes to be built and the type and quantity of flat types. Facilities required are also listed; this can include playgrounds, fitness corners, pavilions and commercial spaces.
The design brief also covers the building form and layout, pedestrian and vehicular connectivity, layouts for various flat types and regulatory and technical requirements.
These requirements help architects shorten their design time as they do not have to create their own layouts from scratch, said HDB.
"The consistency of flat layouts also allows for standardisation of structural, architectural as well as mechanical and electrical components, which in turn helps to enhance the efficiency and speed of construction."
Regulations are also in place to ensure homes are more sustainable than before. For example, all new public housing projects since 2014 have to provide centralised chutes for recyclable waste, regenerative lifts and energy-saving light fittings in common areas. 
Other guidelines the architects have to take into account include keeping the design consistent with HDB's vision for the town. The theme and identity of the town percolate through the housing projects, influencing the colour palette, designs of playgrounds, fitness corners and signs.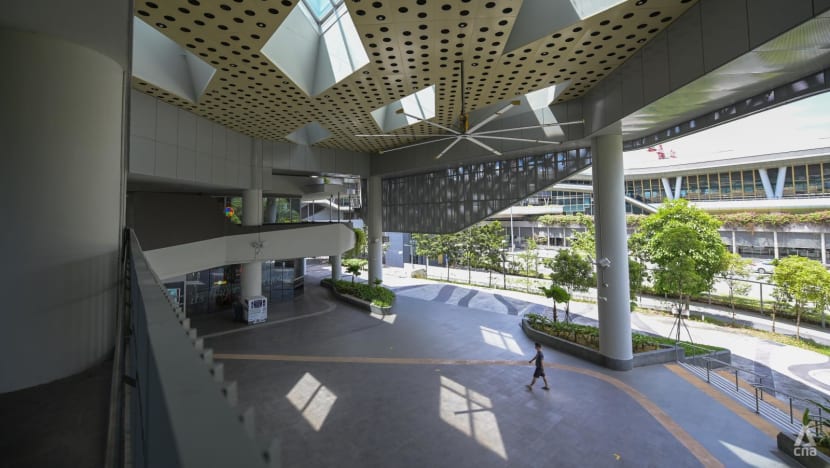 As part of the design process, HDB has regular meetings with various teams working on the project to review and refine the design until its completion.
After completion and handover, HDB said it seeks feedback from residents, for example, by conducting surveys one to two years after new home owners have moved in. The agency also conducts regular dialogues with town councils to gather feedback. 
The architects interviewed agreed that feedback from all stakeholders was very much part of the design process, which was not "set in stone".
Said Mr Leong: "I think we must always listen to the end users or the stakeholders of the project … architects must always have a listening ear. 
"It's something that we advocate very much – really understanding the real needs of the people. So that when you design something, it is relevant to what they need."