Mould-stained Sengkang flats: All new HDB blocks painted with algae-resistant paint, says HDB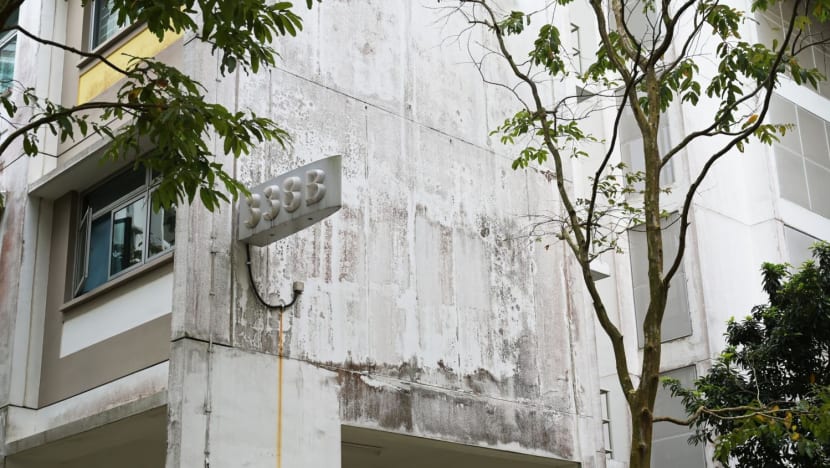 SINGAPORE: The Housing & Development Board (HDB) has said that the external walls of all new HDB developments are painted with algae-resistant paint, and the external painting comes with a warranty of six years.
HDB was responding to media queries after a resident complained online that the housing blocks at Anchorvale Parkview in Sengkang were stained with mould, despite the development being only about five years old.
The complaint by Facebook user "Jane Wendy", shared widely online, described how her son suffers from asthma and chronic hives as well as "eyes allergies" and "nose issues", despite her efforts to clean and dehumidify their home.
She also said the town council told her it would be two more years before the housing blocks are given a fresh coat of paint.
Some residents also told TODAY that there was mould on the inside walls of their flats.
HDB said in its reply on Wednesday (Jan 11) that the external walls of all new HDB developments are painted with one coat of water-based sealer and two coats of algae-resistant emulsion paint.
"The water-based sealer enables better paint adhesion to the surface and is commonly used on external walls before the application of algae-resistant emulsion paint," HDB said.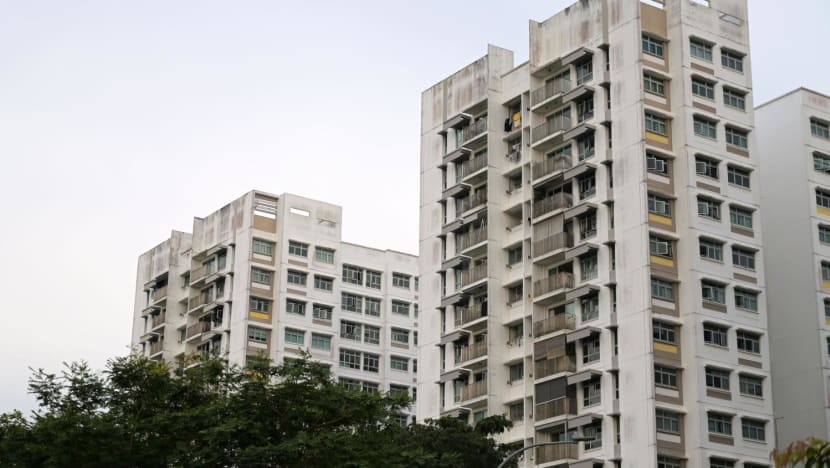 It added that the sealer and emulsion paint used in HDB blocks complies with the Singapore standards for such products.
HDB also said that there is a six-year warranty for external painting, when the blocks are handed over to the town councils for management and maintenance.
This warranty covers defects or imperfections such as paint peeling, discolouration, algae growth or other issues.
"During this period, the building contractor and their paint specialist are required to rectify any defects or imperfections that are detected," said HDB.         
It added that it is currently looking into the issue of mould formation at Anchorvale Parkview with the town council.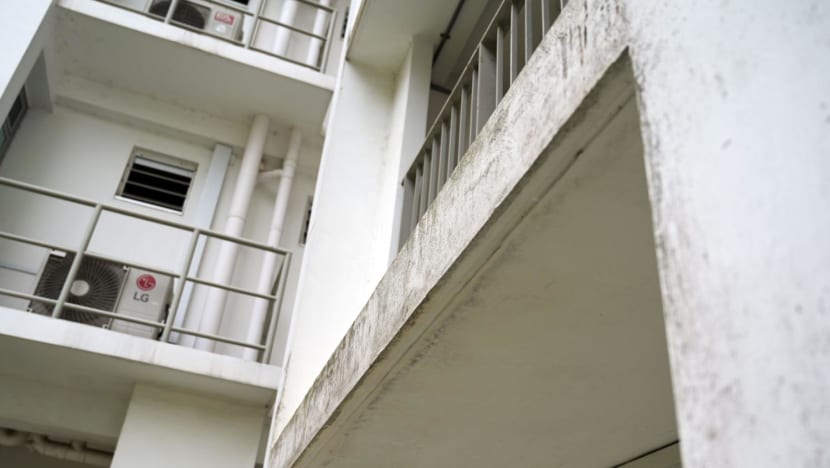 Member of Parliament for Sengkang Dr Jamus Lim had earlier addressed Jane Wendy's complaint with a comment on Facebook, saying: "I agree that the state of the block is poor, and that is this disappointing. It does not look appealing, and for a block that is only five years old, it does look older than it should."
He said that one contributing factor could be the choice of paint, and another could be the location of the building, which is beside a river, and in direct sunlight.
He added that he has talked to the town council and they are working out a plan to accelerate the repainting of the blocks
"Rest assured that we're working on it, and we will be keeping residents updated on the status in the meantime, and request their patience," he had written.