HDB changes criteria for putting SERS flats on resale market; minimum occupation period of 5 years required
The revised rules will apply to SERS sites announced on or after Apr 7, 2022.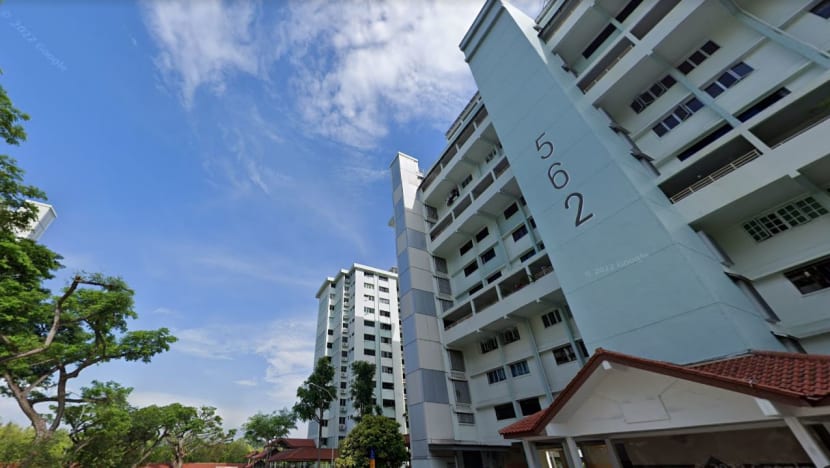 SINGAPORE: The Housing and Development Board (HDB) has adjusted its criteria for when buyers of replacement flats under the Selective En bloc Redevelopment Scheme (SERS) will be able to sell their units on the open market.
For SERS sites announced on or after Apr 7, buyers will only be able to sell their replacement flats five years from the date of collecting their keys, according to HDB's website.
This means the changes will start with the flats in Ang Mo Kio Drive, which were offered to residents of four nearby blocks that were selected for SERS. The Ang Mo Kio SERS announcement was made on Apr 7.
Under the previous criteria, home owners could sell their unit seven years from the date of selection of the replacement flat, or five years from the date of key collection - whichever is earlier.
This meant that some owners under SERS were able to sell their flats before they had lived in them for five years. 
Those who buy a new flat from HDB and on the resale market are already subject to a minimum occupation period of five years.
The revised rules "will put all HDB buyers on the same level playing field", whether they are buying a Build-to-Order flat, Sale of Balance flat, SERS or resale flat, said Huttons Asia's senior director for research Lee Sze Teck.
Describing the new SERS rule as a fair one, PropNex Realty's CEO Ismail Gafoor said: "It will ensure equal treatment for SERS replacement flat buyers because those who choose to purchase a replacement flat elsewhere under BTO or SBF or open booking are subjected to five-year MOP (minimum occupation period) from date of collecting the keys."
He also noted that some SERS flats, as a result of being able to be put on the market earlier under current rules, may be more attractive to buyers and more likely to command higher prices because they are newer with a longer lease balance.
"Having said that, the rule change may not necessarily impact prices significantly because ultimately resale prices are still largely influenced by prevailing market conditions, demand and supply at the point of transaction, as well as the attributes of the flat," added Mr Gafoor. 
Mr Lee added: "SERS flats are similar to BTO flats. Usually, upon MOP, owners of SERS flats will also see good gains when they sell. The change in rule is not going to have an impact."
An example of SERS flats that have been put on the market before the five-year mark are those in City Vue @ Henderson. The flats there have 96 years left on their 99-year lease.
SERS, introduced in 1995, is part of the Government's efforts to renew older housing estates. Under the scheme, residents are offered new homes nearby, while the old site will be redeveloped.
The replacement flats come with a fresh 99-year lease, and eligible flat owners may receive a SERS grant of up to S$30,000. They can also take out a housing loan from HDB for the purchase of their replacement flat.
CNA has contacted HDB for more information on the revised rules.