More than 6.7kg of heroin among drugs worth S$480,000 seized in Jurong, 4 people arrested: CNB
CNB officers used "necessary force" to subdue one of the men, who put up a struggle as they moved to arrest him.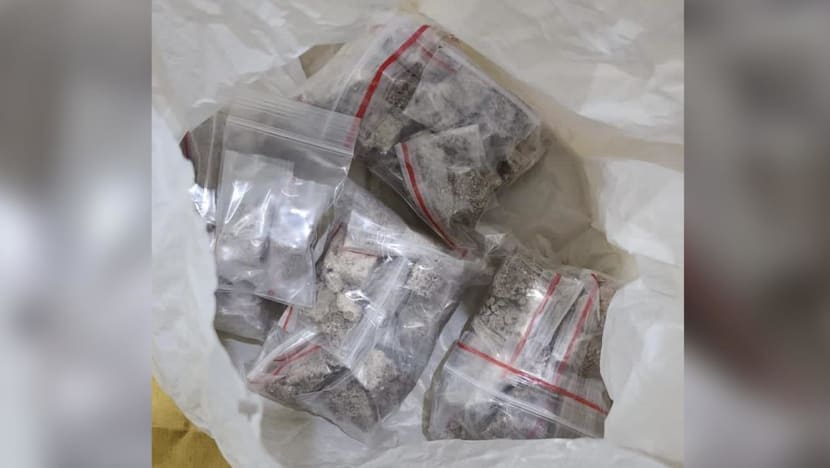 SINGAPORE: Drugs with an estimated street value of S$480,000, including more than 6.7kg of heroin, were seized during an operation conducted by the Central Narcotics Bureau (CNB) in Jurong West on Tuesday (Jan 31).
Officials also confiscated 9g of Ice, 22g of cannabis, 102 Erimin-5 tablets and 14 bottles of methadone, CNB said in a news release on Thursday.
Four people, aged between 36 and 54, were arrested for suspected drug offences.
On Tuesday afternoon, CNB officers arrested a 49-year-old man and a 36-year-old woman at a residential block near Jurong West Street 93 for suspected drug trafficking offences.
"As officers moved in to arrest both suspects, the man put up a violent struggle and necessary force was used to subdue him," CNB said.
Several packets and straws containing about 70g of heroin were recovered from the man.
Officers then raided the man's residence in the same block, where two men aged 51 and 54 were subsequently arrested. They also recovered about 7g of heroin, two Erimin-5 tablets and five bottles of methadone from various locations inside the unit.
"Prior to both men's arrest, suspected controlled drugs were believed to have been thrown out of the unit's window," CNB said. Officers later recovered the substances, which included packets containing about 32g of heroin.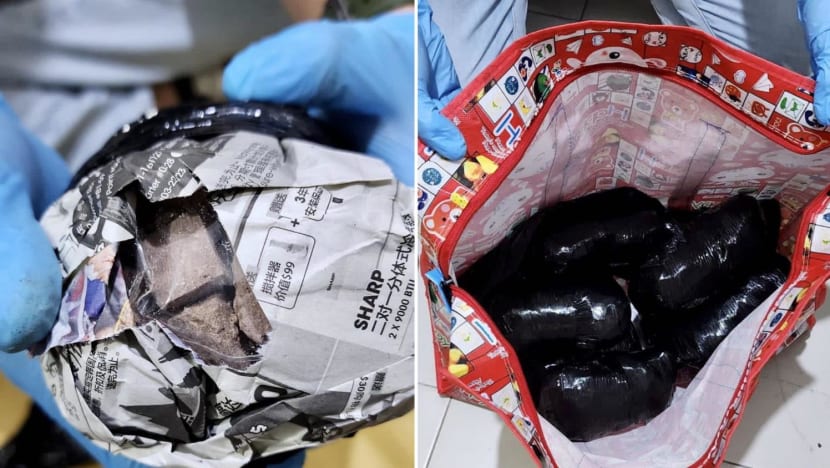 Officers also escorted the 49-year-old man and the woman to the man's suspected hideout in the same block, where they recovered about 6.68kg of heroin, 9g of Ice, 22g of cannabis, 100 Erimin-5 tablets and nine bottles of methadone.
Investigations into the suspects' drug activities are ongoing. All four of them are Singaporean. 
According to Deputy Assistant Commissioner Aaron Tang, director of CNB's intelligence division, the heroin could feed the addiction of about 3,200 abusers for a week.
"Should the drugs that were seized from the operation be circulated in Singapore, the lives of these 3,200 abusers and their families would have been destroyed," he said.
"There is no place for drugs in our society."
He added that CNB officers "will continue to be tenacious in following up on all suspected drug leads by carefully gathering intelligence and launching well-timed operations to take these offenders out".
Trafficking or offering to traffic in a controlled drug is an offence under the Misuse of Drugs Act. Doing or offering to do any act preparatory to or for the purpose of trafficking in a controlled drug is an offence as well.
This includes those who do so on their own behalf, or on behalf of another person – regardless of whether the other person is in Singapore or not.
Those found guilty of trafficking more than 15g of diamorphine may face the mandatory death penalty.