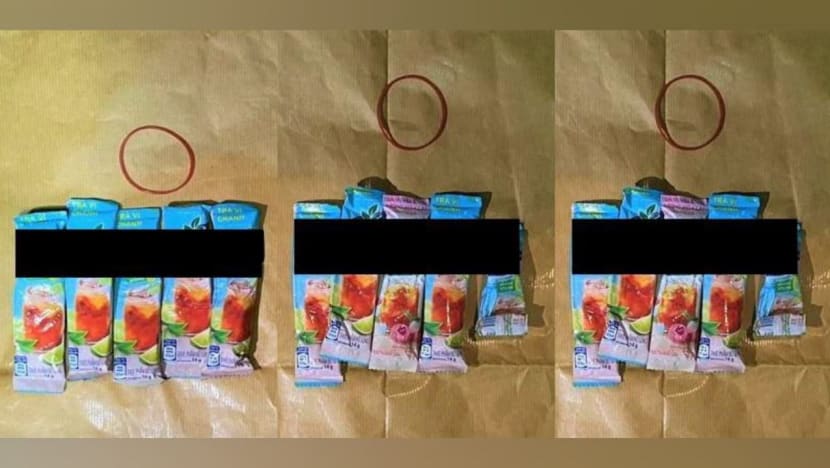 SINGAPORE: A family of three was among 88 people arrested in an islandwide drug bust, said the Central Narcotics Bureau (CNB) on Friday (Jan 13).
Controlled drugs with an estimated street value of more than S$56,000 were seized in the operation, which took place from Jan 9 to Jan 13 in areas such as Chai Chee, Dover and Lavender.
The haul comprised 37g of heroin, 204g of Ice, 39g of cannabis, 97g of ketamine, 53 Ecstasy tablets, 224g of tampered drink sachets believed to contain a synthetic drug known as MDMA, nine Erimin-5 tablets, and two bottles of liquid suspected to contain GHB - a type of sedative drug.
FAMILY OF THREE ARRESTED
On Wednesday, a 46-year-old man and 47-year-old woman were arrested in a commercial building at Jalan Bukit Merah for suspected drug-related offences.
Six straws containing about 3g of heroin and various drug paraphernalia were recovered from the man.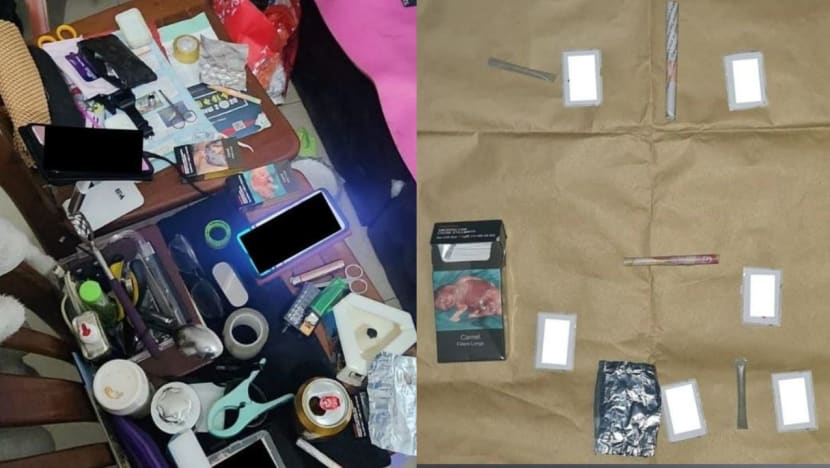 Subsequently, CNB raided the woman's home and arrested her 48-year-old husband, their 18-year-old son, and a 50-year-old man. 
A total of 5g of heroin, 28g of cannabis, a small amount of Ice and various drug paraphernalia were seized from the unit. 
All five people tested positive for controlled drugs in a urine test.
TAMPERED DRINK SACHETS 
Also on Wednesday, CNB officers raided a residential unit in Jalan Sultan, and arrested a 52-year-old Singaporean man for suspected drug trafficking activities. 
A total of 31g of Ice, 6g of cannabis, 30g of ketamine, 18 Ecstasy tablets, 2g of substances believed to be controlled drugs, and various drug paraphernalia were recovered from the unit. 
The man was taken to his vehicle parked in the vicinity, and about 30g of ketamine and 224g of tampered drink sachets believed to contain MDMA were seized.
"Drugs have a devastating impact on individuals, families and communities – abusers are robbed of the opportunity to live their lives to the fullest, relationships are destroyed, and the larger community pays a hefty price in dealing with the wide-ranging consequences that drug abuse can bring," said Superintendent Lee Pin How in a news release.
"CNB will continue to persevere in safeguarding a safe and drug-free society for our people and our children."
Investigations into the arrested suspects are ongoing.