Almost all eligible HDB flats built up to 1986 have been upgraded under home improvement scheme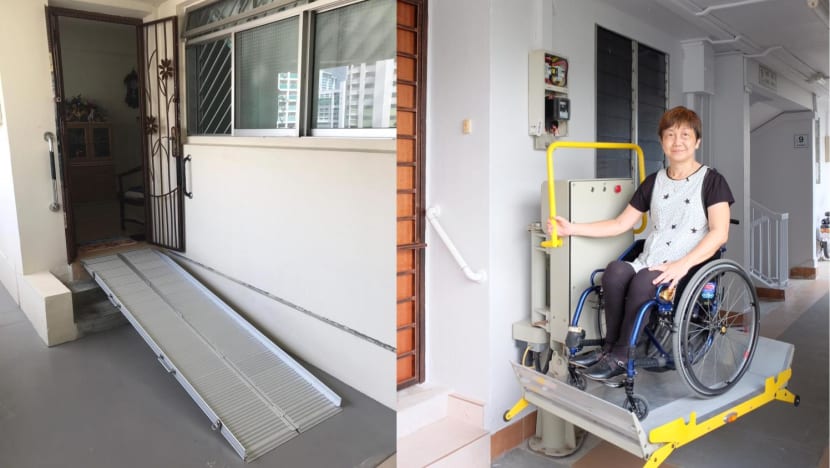 SINGAPORE: Upgrading work under the Home Improvement Programme (HIP) has been completed for almost all eligible Housing Board flats that were built up to 1986.
A total of 320,000 flats were eligible for the scheme. 
Work has been completed for about 95 per cent of the flats, while 4 per cent are undergoing upgrading, the Housing and Development Board (HDB) said on Sunday (Apr 2). 
The remaining 1 per cent has not been polled. Home improvement works can only proceed when at least 75 per cent of a block's eligible Singaporean households vote in favour of it.
HIP, which was implemented in 2007, focuses on improvements within the flat. These may include repairing structural cracks, installing new doors, better sanitary fittings in bathrooms and retractable clothes drying racks. 
There are three main components to the upgrades.
Essential improvements such as the repair of spalling concrete are fully paid for by the government. Optional works, which residents partially pay for, include toilet upgrading packages.
The third component, the Enhancement for Active Seniors (EASE) programme, offers elderly-friendly fittings such as grab bars, ramps and slip-resistant floor treatments.
MORE ELDERLY-FRIENDLY FITTINGS INCLUDED
HDB said on Sunday that about 283,900 households have had elderly-friendly fittings installed under the EASE programme - either together with the Home Improvement Programme or direct application for those whose blocks do not qualify for HIP.
From Apr 4, the EASE programme will be expanded to include features such as wheelchair lifters, which were previously offered as part of a pilot. 
"The wheelchair lifter can be a solution for flats where ramps cannot be installed due to site constraints," HDB noted.
For flats with more than three steps at the entrance, eligible home owners can opt for a customised ramp.
"Such ramps are fabricated according to the configuration of the unit's entrance and space, subject to site assessment," said HDB.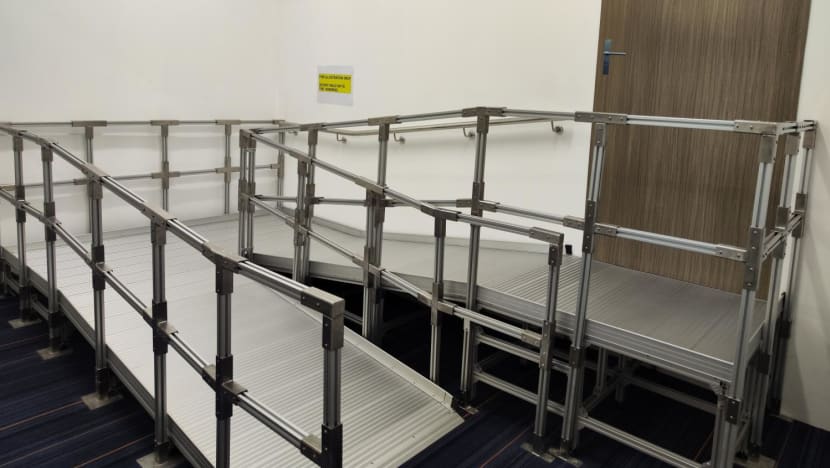 The Home Improvement Programme will be extended to another 230,000 flats built between 1987 and 1997, as announced by Prime Minister Lee Hsien Loong in 2018.
HDB said on Sunday that about 93,000 of these flats have been selected for the extended HIP to date.
"Of these, works have completed for about 1,200 flats, while another 55,000 units are in various stages of upgrading," it added.
The government has spent about S$3.69 billion on HIP and S$110 million on EASE as of Mar 31, 2022.