Singapore golf tournament cancels pro-am event after 200mm of rainfall overnight
Continuous rain was observed over several areas in Singapore overnight, with temperatures in the morning dropping to as low as 21.1 degrees Celsius.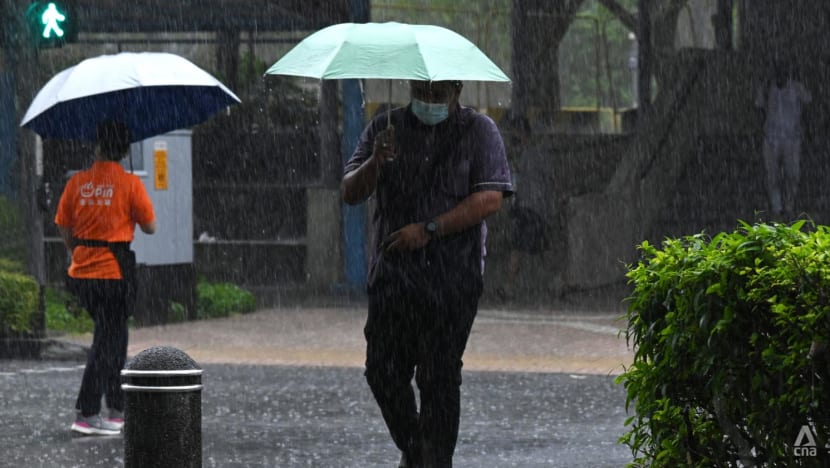 SINGAPORE: The HSBC Women's World Championship's pro-am event on Wednesday (Mar 1) has been cancelled due to heavy rainfall overnight, organisers announced in the morning.
This "necessary decision" was taken after about 200mm of rain fell on the golf tournament's venue - Sentosa Golf Club's Tanjong Course - overnight, with more forecast for the morning, said tournament director Becky Harding.
"We are working with the excellent team at Sentosa and are confident at this stage that the Championship will be able to commence tomorrow as scheduled," she added.
The pro-am event, where professionals play with amateurs, typically serves as a curtain-raiser to the tournament, which runs from Thursday to Sunday.
According to the Meteorological Service Singapore's weather information website, as of 9am, total rainfall on Sentosa Island over the past 12 hours was 140.9mm.
Continuous rain was observed over several areas since last night, with areas in the east wetter than other parts of Singapore on Wednesday morning.
Pasir Ris, for instance, recorded 135.6mm in total rainfall over the past 12 hours, while Pulau Ubin saw 147.2mm.
Temperatures on Wednesday morning also dropped to as low as 21.1 degrees Celsius in the central part of Singapore.
Other areas like Clementi and Jurong West saw temperatures dip to 21.3 degrees Celsius and 21.6 degrees Celsius just before 5am.
The lowest ever daily minimum temperature in Singapore was 19 degrees Celsius in Paya Lebar in the east on Feb 14, 1989.
Paya Lebar also recorded the highest ever daily total rainfall of 512.4mm, on Dec 2, 1978.
The 24-hour temperature forecast for Wednesday is expected to be in the range of 22 to 26 degrees Celsius.
The monsoon surge that is currently affecting southern Johor and Singapore since Feb 28 morning is forecast to persist till Wednesday, said the Met Service, adding that it expects cloudy conditions with light to moderate rain, clearing in the evening. 
Catch the world's best female golfers in action at the HSBC Women's World Championship 2023 for free, LIVE on 5 and mewatch.