How climate change is affecting this meteorologist's ability to forecast the weather in Singapore
Climate change is causing unseasonal weather behaviours that may require weather forecasters to "unlearn" what they know.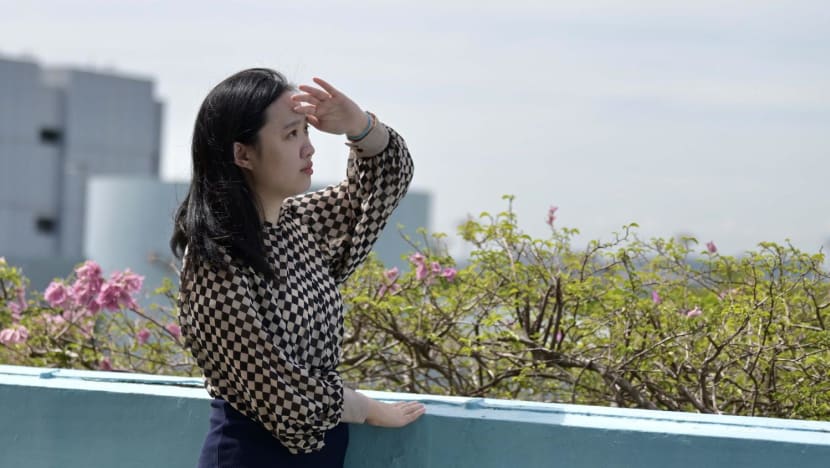 SINGAPORE: Ask a meteorologist how to tell the weather in the next few hours and you might get a crash course in particle collisions and convection currents. 
Throw climate change into the picture and the answer is less straightforward. 
For Ms Huan Jia Yan, an executive meteorologist with the Meteorological Service Singapore, climate change presents challenges to weather forecasting that requires her to cast away preconceived notions.
"It's kind of unlearning what we know because you're faced with new, unseasonal weather behaviours ... the patterns that we know will be different," said Ms Huan.
The 30-year-old does weather forecasting in her day-to-day work and also engages stakeholders to improve services and develop new products.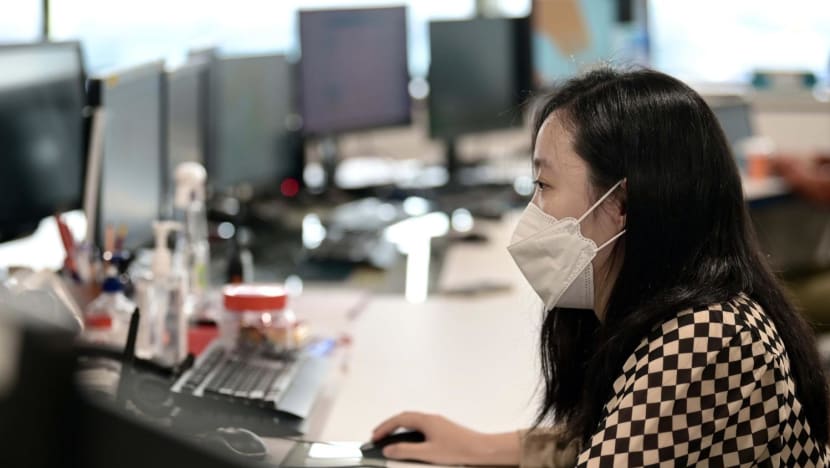 In sunny, tropical Singapore, the consequences of climate change complicate an already difficult science, Ms Huan told CNA on an overcast morning at the Met Service's office at Changi Airport. 
"Tropical weather is more random, or chaotic, compared to mid-latitudes where the system actually lasts for days. So you can actually see (the weather) coming, the models have a bit more predictability. But for us, the systems are quite small scale, in terms of modelling," said Ms Huan. 
She uses the metaphor of boiling water. 
"You know the bubbles will pop, but we don't know where. We have a general idea of what's the probable situation, but it's very hard to pinpoint the exact moment or exact position of it."
Singapore's small size contributes to this challenge as meteorologists have to factor in the landmass and seas around the island. 
A shift in wind conditions, for example, can mean that a developing thunderstorm no longer breaks over Singapore but over Malaysia instead, said Ms Huan.
Days after the interview, the Met Service released its fortnightly weather outlook, declaring October 2022 as the wettest October in four decades. 
It underlines how extreme weather may become a more common occurrence due to a changing climate. In her six years at the Met Service, Ms Huan has seen her fair share of heavy rainfall resulting in floods.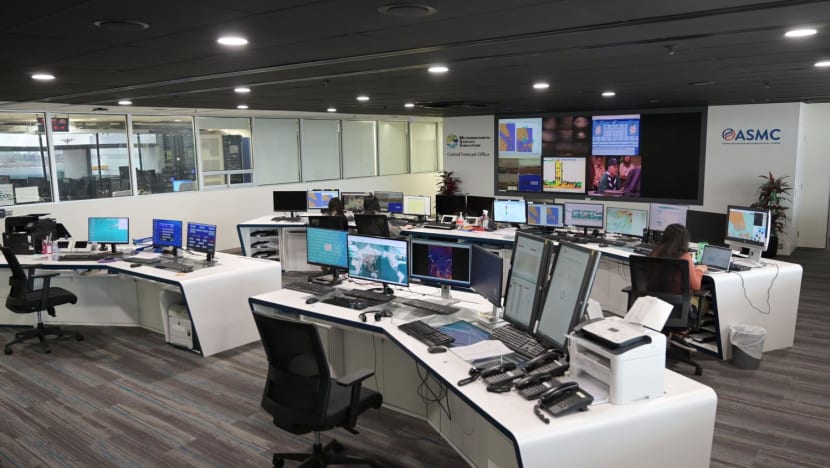 However despite perceptions that Singapore has become wetter, rainfall actually varies year to year, Ms Huan said.  
"Rainfall-wise, the trends in the monthly or annual rainfall (are) not so obvious, not very discernible. That's because rainfall is something that is highly variable. So there's a lot of variability year to year."
Rainfall can be affected by climate drivers such as La Nina, a climate pattern that describes the cooling of surface ocean waters in the Pacific. 
This was one of the factors for the unseasonably wet August last year, said Ms Huan.
Asked which parts of Singapore were wetter, the meteorologist said the west and central parts of the island received more rain. 
"First of all, if we look at the geography as a whole, the west and central parts are actually closer to more inland areas, closer to a larger landmass.
"Landmass heats up faster than coastal areas. So that is also why there tends to be more convective thunderstorms developing in general over that area."
The second reason was Sumatra squalls which usually move east towards Singapore.
"Not all Sumatras manage to survive that whole journey across the island, but they will always make landfall at the west side first. That is why the west side tends to be the more rainy part of the island."
Official data shows that rainfall in Singapore has increased by about 70mm a decade since 1980. 
As climate change is measured over a long period, years of data collection and specialised studies are needed before any new trends may be attributed to climate change, according to Ms Huan. 
"There's still a lot of understanding that we don't have because any changes in like rainfall patterns, it can be a combination of factors such as your climate change, it can be just a natural variability in the climate, or it could be some other factors."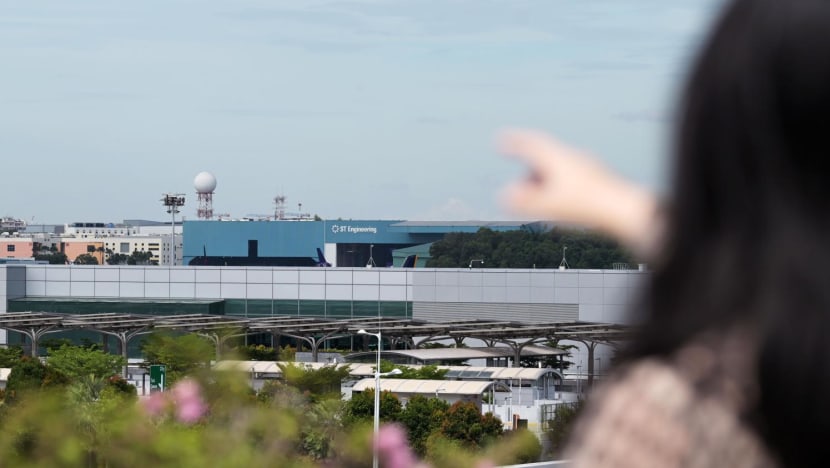 A clear trend consistent with global patterns, however, is rising temperatures here. 
According to the Met Service's 2021 Annual Climate Assessment Report released in March this year, the decade from 2012 to 2021 has been the warmest on record, with a higher mean temperature of 27.97 degrees Celsius as compared to the previous record of 27.95 degrees Celsius for the decade from 2010 to 2019.
If the trajectory continues, Singapore's daily temperatures could climb by 1.4 degree Celsius to 4.6 degrees Celsius by the end of the century. The country could also experience more intense and frequent heavy rainfall events and its mean sea level could rise up to 1m by 2100, according to the Centre for Climate Research Singapore. 
Such changes could impact biodiversity and greenery and give rise to more vector-borne diseases, such as dengue, in a warmer environment. 
Against this backdrop, meteorologists such as Ms Huan are racing to keep up with science and technology to deliver the most accurate weather forecasts.
"The range of these (knowledge and skills) that forecasters require has increased really immensely. So doing operational forecasting is not just about the science and forecasting ... it's about service delivery. 
"The challenge is to have to keep up with the latest science and technology (not just to) develop the latest understanding of the weather ... We need to know about the latest, specialised systems developed with things like machine learning techniques, in order to explore better ways to produce or deliver our forecast products." 
For the Met Service, which also counts the aviation, military and maritime industries as clients, communication is also another challenge.
"We need to be able to learn to communicate complex science or very time-sensitive information to very diverse users. It could be the public it could be specialised users and is particularly important when it comes to communicating the impact of weather and climate hazards."
To deal with the challenges of climate change, Ms Huan works closely with colleagues from the Centre for Climate Research Singapore to keep up to date with latest climate projections. 
"The knowledge of climate does guide us. It's kind of like a guidebook. We take into account this when we do weather forecasting, because climate tells us what to expect during a certain time of the year." 
For example, with the weather set to become hotter, Ms Huan expects to see temperatures of up to 40 degrees Celsius in the years to come, and with it, potentially prolonged periods of dry spells or even more frequent rainfall.
"If the climate over the next couple of decades does change a lot, our conceptual models, how the weather behaves, might be very different as we face climate change."