Lost at a bus interchange or MRT station? A touch of nostalgia may help people with dementia find their way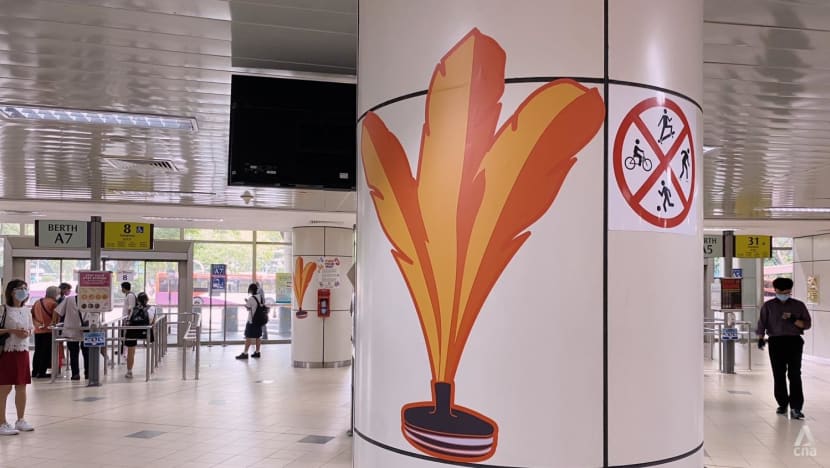 SINGAPORE: Five stones. Chapteh. Paper balls. Marbles. Longkang fishing.
Many older Singaporeans may remember these as nothing more than their childhood games. But for those living with dementia, images of these games will soon help them to navigate the busy world of public transport nodes.
The images are plastered on the walls of Toa Payoh bus interchange, as part of a new initiative launched on Monday (Feb 7) called Find Your Way.
The bus interchange is divided into distinct zones, with the walls of each zone displaying an image of a nostalgic item that is colour-coded, acting as a visual guide. There are plans to extend this to more bus interchanges and MRT stations.
For those living with dementia, like 54-year-old Emily Ong, the bus interchange is "normally very noisy" so they're unable to "screen out the instructions" when they ask for directions, she said.
This is because those with dementia tend to have sensory deficit issues, Ms Ong explained, which means every time she asks for directions, she has to struggle to listen and "screen out" the surrounding noise. 
SENSE OF INDEPENDENCE  
With this initiative, jointly developed by SBS Transit and Dementia Singapore, the hope is that people with dementia can "move around in the community" rather than remain isolated at home. 
"The more they move around, the more they interact with people, their condition doesn't (deteriorate) so fast," said Mr Jason Foo, chief executive officer for Dementia Singapore.
"But if they move around and they keep getting lost and scolded, then they won't want to come out of the house. So we thought we would do things to help them move around and interact with others better."
Ms Ong believes the images will allow both the elderly and those living with dementia, like herself, to continue to travel.
"Because that integration into society is very important. If you have that fear of travelling, fear of public transport, then you won't go outside. You're imprisoned by your own environment," added Ms Ong, who is also a board member of non-profit organisation Dementia Alliance International.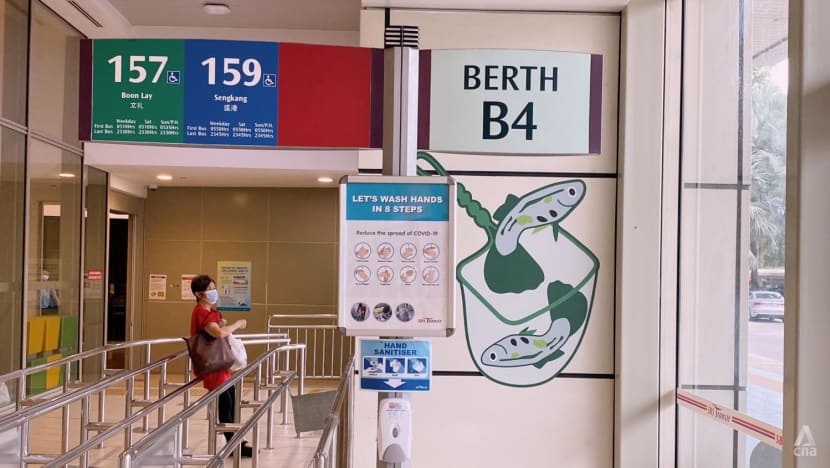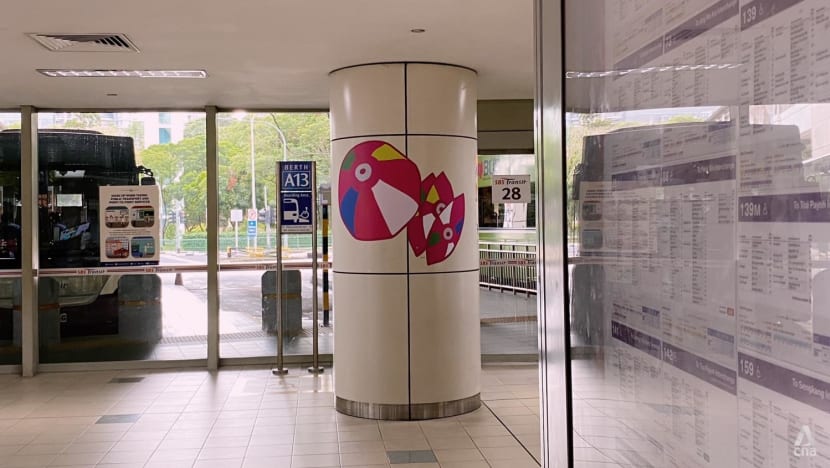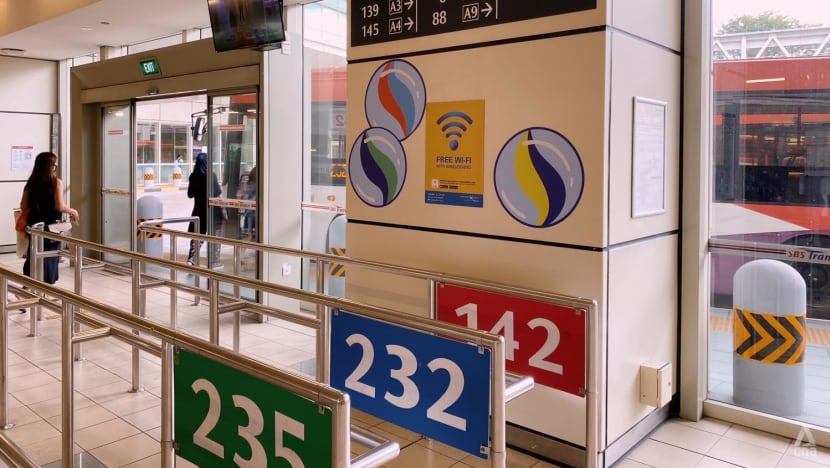 As for why the images depict nostalgic childhood items, rather than more common everyday items, studies have shown that people with dementia have better long-term memory and cognition. 
"For persons with dementia, the recent memory goes. So if you paint an iPhone or an iPad, they may not remember because these are very recent things that they use. But these are old things that we remember," said Mr Foo. 
Complemented by directional floor stickers with colour-coded images that point the way to the respective boarding berths, these images will make getting around "much easier and safer", said SBS Transit in a media release.
"This will allow (people with dementia) to actually go to the various spaces, so that they actually can continue to be engaged, continue to move around on their own, without having to feel that they have to get a chaperone," said SBS Transit's chief executive officer Cheng Siak Kian. 
The initiative will be progressively extended to three more bus interchanges (Ang Mo Kio, Boon Lay and Hougang Central) and five MRT stations (Chinatown, Boon Keng, Kovan, Mattar and Geylang Bahru). 
These interchanges and stations were selected because they are frequented by elderly passengers, said SBS Transit.