IMDA investigating virtual telco Gorilla Mobile for not seeking approval before ceasing service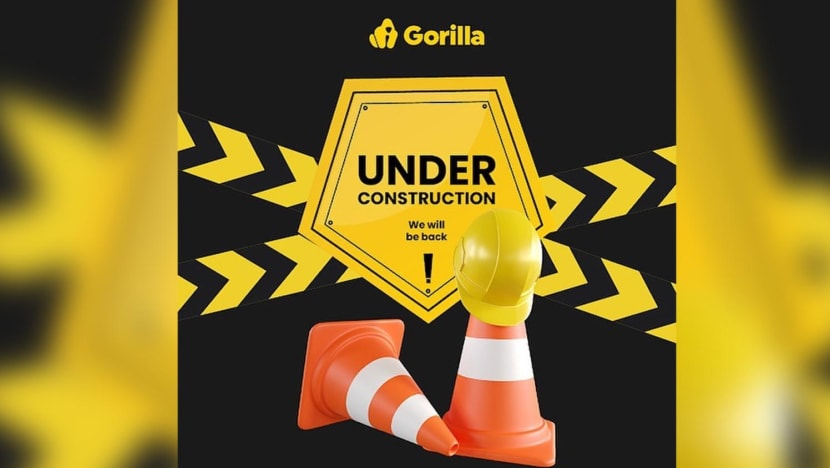 SINGAPORE: The Infocomm Media Development Authority (IMDA) is investigating virtual telco Gorilla Mobile for failing to seek the authority's approval before ceasing its mobile service, as required under licence conditions.
In an email to Gorilla Mobile users on Monday (Jan 16) and in a notice on its website on Tuesday, the telco announced the discontinuation of its local mobile plan with effect from Jan 31, 2023, reported TODAY.
IMDA told CNA on Friday it has asked Gorilla Mobile to fulfil its obligations to users affected by the cessation of the mobile service.
Under IMDA's Service-Based Operations Licence, telecommunications (telco) firms are required to provide the authority with a written notice six months before it intends to terminate the licence, or three months before it intends to terminate any of the services it provides.
Gorilla Mobile has since given the "required 3 months' notice" to affected users, IMDA added.
IMDA said it asked Gorilla Mobile to provide support to affected users should they wish to migrate to different service providers.
We understand Gorilla Mobile has since done so, it added.
"Gorilla Mobile did not seek IMDA's approval to cease their mobile service, as is required under the licence conditions," said the authority, adding that it takes a serious view to licensees not adhering to their licence requirements and is investigating.
Responding to CNA's queries, Gorilla Mobile said: "Due to ongoing changes to our local mobile service in Singapore for new product upgrades, we have advised our customers to migrate to another provider to maintain uninterrupted service." 
"Gorilla.Global will provide all necessary support to migrate their accounts seamlessly."
It said that it is planning technical improvements to the Gorilla.Global platform, with plans to introduce a new E-SIM service at the end of this quarter.
"In addition, we plan to expand Gorilla.Global operations across southeast Asia, specifically in Indonesia, the Philippines, Vietnam and Thailand to complement other Society Pass ventures and provide further value to our customers," it added. 
Apart from mobile services, Gorilla Networks' website shows that it also offers services such as cloud management services.
Gorilla Mobile became Singapore's 13th telco firm in June 2021 and operates as a mobile virtual network operator (MVNO).
It was awarded a Service-Based Operations Licence in March 2021 by IMDA and the company said at the time that it would "deliver mobile services to consumers" through M1 infrastructure. 
M1 said that Gorilla Mobile ceased to be its MVNO partner as of May 20 last year, reported TODAY.
Gorilla Networks was acquired by Vietnamese tech company Society Pass in June 2022.