IN FOCUS: Tackling sexual misconduct in the sports and fitness industry
After a number of high-profile incidents, CNA takes an in-depth look at what the sport and fitness industry is doing to ensure that trainers, instructors and coaches do not cross the line.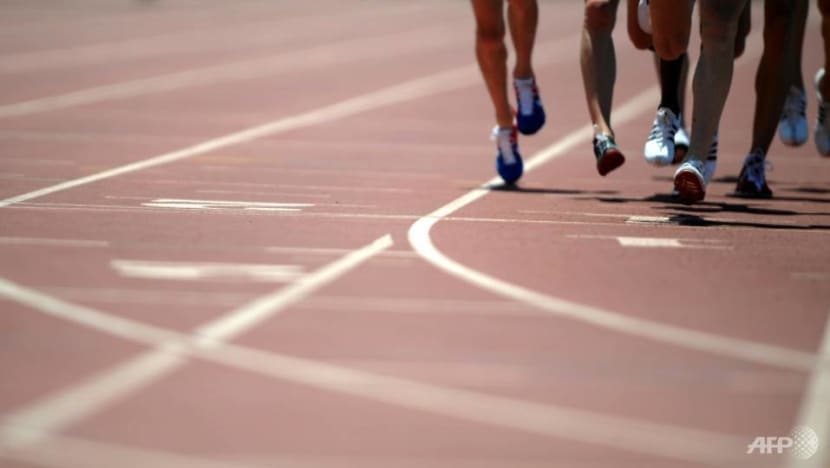 SINGAPORE: First came anger, and next came doubt.
"When I came out of a (yoga) pose, the instructor smacked me on the bum, and subsequently just walked away like basically nothing had gone on ... That was how nonchalant he was at that point of time," said the 29-year-old, who declined to be named.
This alleged action had followed the conclusion of a yoga adjustment - a hands-on assist by the instructor during a class.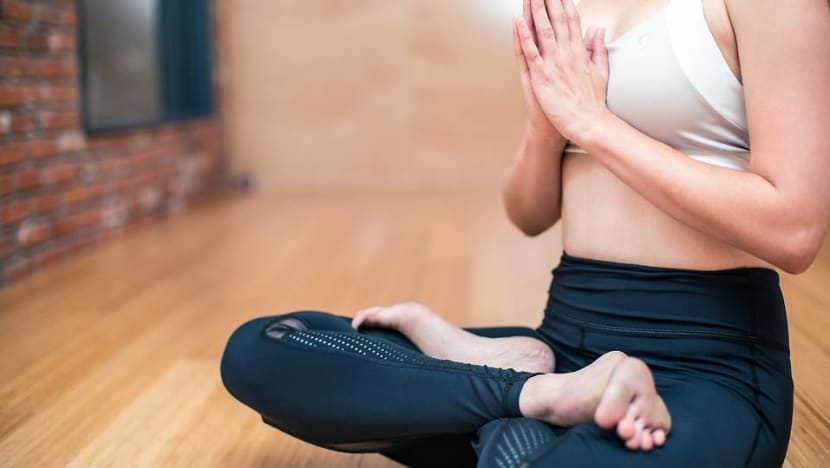 "Hence, the coach was suspended to the maximum period of 18 months under the revised suspension period. The coach's breaches of the suspension terms, specifically him coaching at SportSG facilities whilst suspended were taken into account in sentencing," said a Sport SG spokesperson.

Given that the coach was suspended from Jan 2018 in light of police investigations, the board decided to backdate the sentence from this date when he was first suspended, the spokesperson added. 

"He would stay stuff like when he's holding my hips after we did hip raises like: 'Why are your hips so weak? Do you not practise in bed with your boyfriend?'" recalled Ong.

Other times, the coach would smack her buttocks for no reason, she recalled.

"I did not say anything about it at all, I just kept quiet ... I was very scared to speak up against the coach, (who is) an authority figure," said Ong of the incidents which occurred between February to June 2016. "(But) I was so uncomfortable to a point that I wanted to avoid him."

Speaking to CNA, Ong noted that it can be difficult for athletes in similar situations to speak up. 
"Athletes need to know when at the very moment if it's wrong, tell the coach: 'Hey I'm uncomfortable, stop it'. Which is something I didn't dare to do back then," she said.

"Sometimes at that very instant, it's hard to stop, like push him away or stop that but that's something athletes have to try to do."

To tackle such incidents of misconduct in local sport and safeguard participants, the Safe Sport Commission was launched last year. 

Set up by SportSG in partnership with the Ministry of Social and Family Development, Singapore Police Force and the Ministry of Education, the commission has, among other things, established a framework and a reporting process for safe sport-related matters. 
Speaking to CNA, chairman of the commission Ms Chan Yen San said that one of the initiatives implemented so far has been having a trained official - known as a safeguarding officer - appointed within the local NSAs. 
A large majority of NSAs already have at least one safeguarding officer appointed and the goal will be for all NSAs to do so by the end of the year. Each safeguarding officer is appointed for two years.

"The safeguarding officer is considered the first point of contact … And it is important that the NSA has this person in place so that athletes have somebody who they can look for within the NSA to report such cases," said Ms Chan.

"The NSAs are a very important stakeholder in this whole process. And we need them to be committed to this safe sport policy as well as safe sport initiative ... the safeguarding officer needs to be trained and be aware of the reporting process ... as well as being aware of all these safe sport issues, what is inappropriate behavior, so they can help with promoting a safe sport environment within the NSA."

Since the commission was set up, there have been about four cases of abuse in local sport reported to the commission, added Ms Chan. 

"With all these cases, I think it's important that we look at them and assess what is the impact on the policies, in terms of our reporting protocol, in terms of the things that we do, to make sure that appropriate safeguards are being put in place and policies are being refined to deal with all these cases," she said.

"Even though the number of cases may not be a lot, the pervasiveness of some of the issues that are being brought up could be quite widespread."

Another way in which coaches are regulated in Singapore is the National Registry of Coaches (NROC). Launched in 2003, the NROC is a registry which aims to "raise the standard and professionalism" of sports coaches in Singapore.
Coaches listed on the registry are certified under the Singapore Coach Excellence (SG-Coach) Programme in their respective sports and are required to abide by a code of ethics. Currently, all coaches employed by NSAs and by the Ministry of Education are NROC-listed coaches, head of CoachSG Azhar Yusof told CNA. 

But given that the profession in Singapore is not licensed, there are coaches who are not under the registry, added Mr Yusof. 

"Whether it eventually becomes licensed or not, I think our aspirations, our longer term aspiration, is still that all the coaches would be under the NROC," he added. Coaches have and continue to be educated on safe sport practices as well, Mr Yusof also noted.

Should a police report be lodged against a coach in the registry, the coach will be suspended pending police investigations, said Mr Yusof.

"It is made known to everyone (in the registry) and of course we go to our partners ... to also alert them that we have now suspended this coach. So if you are also engaging this coach, please be notified that you should stop and suspend him in the same way."

Responding to queries from CNA, the Singapore National Olympic Council (SNOC) Athletes' Commission noted that coaches are responsible for "setting the tone" for athletes. 
"Coaches are seen as an authority figure and are responsible in (their) setting the tone for the training environment and culture for their respective training groups. It is important for them to assure their athletes that they are in a safe space and are able to share anything that is bothering them and have a zero-tolerance policy for such incidents," said the body, which was set up to represent local athletes.
"Often, it takes great courage to even raise such issues. As an athletes' commission, we hope to be able to provide a safe space where athletes can share their grievances and for us to provide support as we walk by their side. We will provide a roadmap of the possible avenues and options the athlete could handle the situation and work alongside the athlete to raise the issue to SafeSport and include the relevant bodies."
A LACK OF REGULATION

While gyms and yoga studios that CNA spoke to conduct their own reference or background checks on trainers and instructors and have their own code of conduct, some are calling for a regulatory body with a set of standardised rules to ensure the quality of trainers and the safety of participants. 

"Many gyms and studios are boutique operators. So a lot of us have to come up with best practices that are what we observe from others, but it will be good, I do agree, that if there is a body that regulates all trainers ... to come up with best practices, code of conduct, which all these gyms can use and just make minor modifications, so that it can become better for their use," said Mr Koh. 

"I think that there needs to be a professional code of conduct administered by a body and there should be very heavy penalties for trainers who do things inappropriately."

Mr Chong noted that it would be "ideal" if a consistent set of industry guidelines were in place, this would be something Fitness First would "fully support", he added.
"Having an established code of conduct will provide the framework for best practice standards and scope of professional norms and boundaries, and to ensure a safe and effective environment for the clients and participants," said Mr Chong.
The same should apply to yoga studios, said Ms Chen.

"What we need a regulatory body for is code of conduct - meaning what should the instructors embody, what should the instructors practise. So that they do not commit crime, so that they are respectful. These are very simple things, most companies have that, most organisations have that," she explained.

The lack of a standardised reporting mechanism in yoga circles also means that those who suffer such assaults turn to social media, she added.

"If a teacher is found to be in default, of these code of conduct or code of ethics, then what is the process? How do we treat it?" Ms Chen asked.

"Nobody has to resort to going on social media if there are clear, transparent policies about how to deal with sexual misconduct. We cannot rely on just the Penal Code, the Penal Code does not operationalise how to handle things."

When asked by CNA, Ms Chan said that the SafeSport Commission would be open to working with those in the fitness industry. 
"In terms of safe sport, as a matter of objective, it is intended to ensure the integrity of sports in Singapore. Therefore, we are always happy to work with all organizations and with all the employers in Singapore to ensure  that these safe sport initiatives are being rolled out," she said.

"In the fitness industry, there will be a lot of private employers out there and one of the key things that we want to make sure (is) that we have a proper partnership with them. We hope that they partner with us to promote safe sport in Singapore as well as in their industry."

Mr Ng noted that it was a "disappointment" to hear about instances of misconduct at local gyms.

"It's been a long journey for every trainer so far for the past 10 years. Slowly the public is recognising our role in this industry, as a profession, be it to help people to rehabilitate, be it to help people to do conditioning for their competitive sport. So when of course, certain stuff like that happens, it's more of a disappointment," he explained.

"Because of these instances, it is like three step forwards, two steps back."

And for Ong, the scars remains fresh, even today.
"It's still something that really stays with me," she said. "Some days it just really hits me, I still wish I can forget all of this. I still wish it never happened to me."