More people turn to loans amid higher cost of living, say credit companies
Small business owners who may not qualify for business loans are among those driving up demand for personal loans.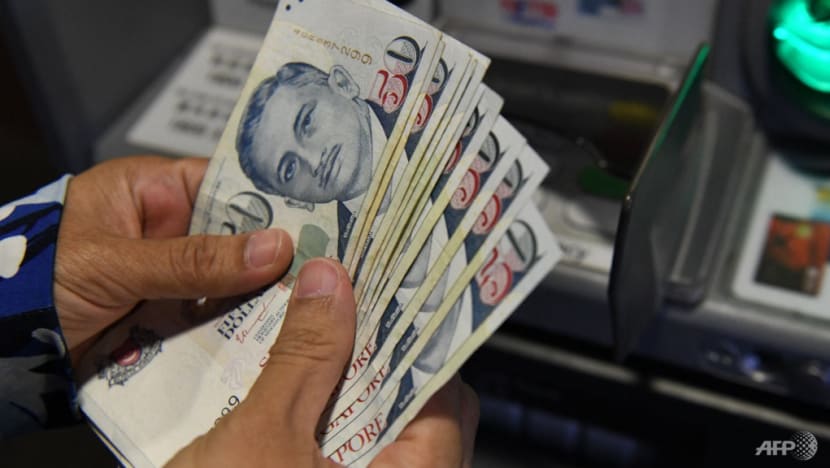 SINGAPORE: Amid rising inflation and higher costs of living, some credit companies have received twice as many applications for personal loans this year compared to the previous year.
While borrowers have previously turned to credit companies for big-ticket items like television sets or travel, more are funding everyday essentials with loans.
Mr Derek Chong, director of credit risk management at Credit Culture, said: "Recently, we encountered more customers who unknowingly spend more on daily life, resulting in insufficient funds."
About four out of 10 clients now say they need help with daily expenses, twice the number previously, he added.
"One of the key reasons is because of the easing of the COVID restrictions, which led to a surge of impulse buying, coupled with the resumption of most of the regular activities," said Lendingpot's business head Benjamin Lam.
DEMAND FROM SMALL BUSINESS OWNERS
Small business owners are also driving up the demand for personal loans, he added.
They opt for such loans as the criteria for them rely mainly on income, while business loans require the records of company finances, said Mr Lam. 
"One particularly interesting observation … (from) the applications that we have received is applicants applying for personal loans to support their entrepreneurial aspirations," he said.
Creditors typically look at businesses' records from the past two years, the same period that firms may have been hit by losses due to the pandemic, he noted.
He said that based on these records, creditors will not be able to extend credit to most of these businesses.
"Therefore, these individuals would end up having to take up personal loans, which rely on slightly easier (to achieve) track record such as their individual income, and their personal credit score," Mr Lam explained.
Most of these clients are sole proprietors and single-owner firms whose businesses represent their income, he said.
POTENTIALLY LOWER DEMAND FOR LOANS
However, with a gloomy economic outlook, demand for loans might soon fall, Mr Lam said.
"People are just more careful with their expenditure. Even for businesses, I think people are less optimistic about the business climate, and therefore he might not see an incentive for them to take up a loan," he said.
"If they're not so optimistic about the future, I think they will not be willing to take up a loan."
In the same vein, a potential recession next year will put a "serious damper" on spending in general, said Credit Association of Singapore committee member Shaan Ngoh. She added that discretionary spending could be postponed or cancelled.
"For instance, one may not be thinking of changing their TV for a newer or larger one in the face of the significantly increased cost of living and a less ideal economy and job market outlook as we go into 2023," she said.
She noted that in previous years, when the economy and the job market were looking upbeat, discretionary spending was high.
"This translates to quite a fair amount of borrowing for instance to fund perhaps a short holiday or perhaps upgrade or replace their televisions, home appliances or even buying of a new smartphone," she said.
CREDIT ASSOCIATION URGES PRUDENCE
The Credit Association of Singapore advises the public to be prudent with borrowing because it is a liability, she said.
"We all need to know that borrowing is not a bad thing. It is credit, it is financing for important things. However, we need to understand that increased living costs translate to less money left after paying off your expenses," she noted, adding that it is important to budget properly.
"Prioritise bills when it comes to a crunch. Do not borrow excessively without first considering your monthly budget," she said.
You may also be interested in: