commentary Singapore
Commentary: The buffet metaphor for integrated shield plan riders only goes so far
There are limits to the buffet syndrome metaphor when it comes to dealing with integrated shield plans with zero co-payment coverage, says one observer from the Lee Kuan Yew School of Public Policy.
SINGAPORE: If someone pays S$100 for a buffet, would you be surprised if that person proceeds to load up on as much food as possible? Or empties the dishes with the most expensive or delicious items?
What about when he or she picks up that last piece of lobster on the table, depriving others behind in the queue?
In this metaphor, the restaurant copes by pricing the buffet to make a profit even if there are people who consume much more than usual. Some people are happy, some get angry and stressed, and others simply give up and skip the buffet.
This is what is behind the Government's plan to mandate a minimum 5 per cent co-payment for new Integrated Shield Plan riders.

According to Senior Minister of State for Health Chee Hong Tat, the zero co-payment feature of full riders on integrated shield plans has resulted in a buffet syndrome, leading to over-consumption, over-servicing and over-charging of healthcare services.
Insurance companies are in the same position as the restaurant when it comes to providing full coverage of all health payments in their insurance riders. 
With over-consumption in a country with limited medical resources, people who may need the services more may get crowded out or may find their premiums skyrocketing to unaffordable heights. This is why Government should step in.

RISING PREMIUM COSTS
The buffet metaphor seems to make initial sense for those who use an economist's viewpoint. The moral hazard implicit in Integrated Shield Plans with zero co-payment coverage, leading to overconsumption, is well-known in insurance markets.
When an insurance plan is voluntary, it also tends to attract those who think they can claim more, an effect known as adverse selection.
Both these effects raise costs for insurers, who then pass it on to consumers, to stay in business.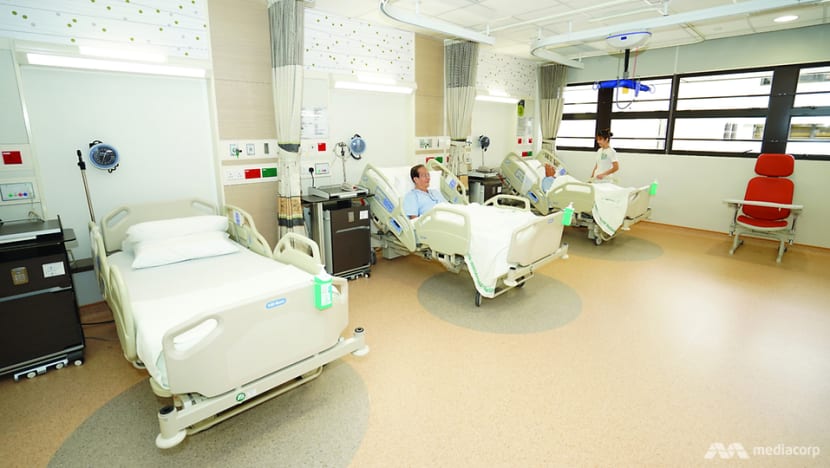 From this standpoint, putting a price to consumption seems logical, and goes towards making healthcare sustainable by emphasising personal responsibility in healthcare, encouraging service providers to focus on appropriate interventions, and nudging patients to make prudent decisions in healthcare services, according to Health Minister Gan Kim Yong.
Those who "made claims for 12 nose scopes in a year without clear medical need", go for more expensive surgical options without clearly more effective outcomes, or choose to ward themselves so that they can make claims, are denying patients who need these services more - where resources such as timely access to doctors, MRI machines, surgical rooms and hospital beds are limited.
ARE PATIENTS TO BLAME?
But there are limitations to this buffet metaphor. Access to healthcare services is regarded as a basic right and may even be a matter of life and death in some cases. It is a potential cause of worry and stress to people who need it.

You might say doctors should control costs. But doctors are medical professionals with a primary focus on your health and should not be incentivised to keep costs down.
What about hospital administration? Yes, some measures can be rolled out such as financial counselling, sourcing for generic drugs, and other ways of keeping fixed costs down. 
But hospital administrators should not be asked to second guess their doctors or interfere with patient choice.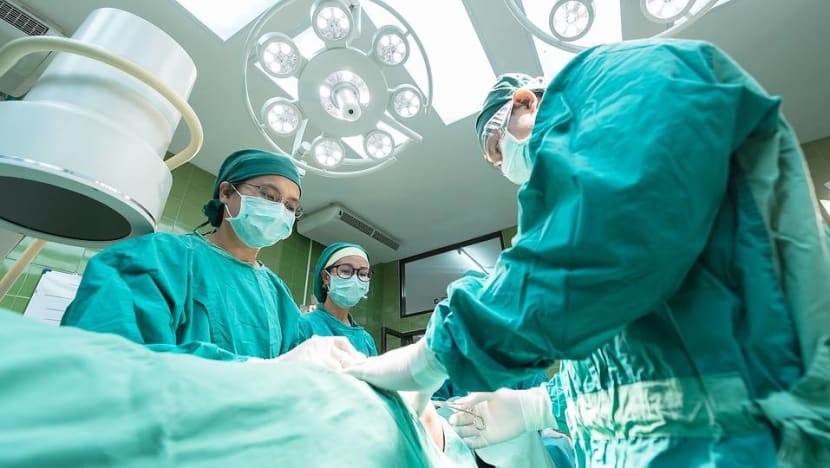 THREE IDEAS
Yet mandating a flat minimum of 5 per cent co-payment is not an optimal solution to this wicked problem. This may cause some of the more ridiculous examples to drop out (for example the "12 nose scopes" example), but fails to target over-consumption more precisely.
Perhaps it is a half-step towards a more optimal and more complex healthcare financing scheme.

Co-payments and deductibles are useful, but they ideally need to be highly targeted to allow insurers and consumers to both benefit from economic efficiency – an insurer makes a reasonable profit and stays in business to provide the insurance, while the consumer pays a relatively decent premium.
A flat minimum co-payment rate may not do the trick – it does not adequately distinguish between an elective surgery and a heart operation, between a class A ward or a class B ward, or the choice between an expensive procedure that is only statistically slightly better than another significantly cheaper one.
First, private insurers should proliferate their products and price them appropriately based on their characteristics. For example, a rider that allows for private hospital visits, less deductibles or broader treatment support should have much higher premiums, while a rider that, for example, limits wards to restructured hospitals, higher deductibles or have clear caps, should have lower premiums.
They should not be restrained from any product combination or be protected if priced too low.
Second, co-payments, deductibles and caps should ideally be on a per treatment or condition basis. This requires information.
The Government can help by mandating that all medical establishments in Singapore share anonymised data on admissions, medical conditions, treatments, ward stays, medicines, outcomes and use of diagnostic services.
Using this data, insurers can tightly price co-payments and deductibles on a per treatment or condition level. They can use data analytics to identify gaps in procedures that escalate costs unnecessarily and use the evidence to adjust contract conditions or influence care providers.
Third, to avoid all this complexity from overwhelming consumers and to encourage price competition, there should be some means of comparing among insurance providers. The Government can help by setting up a web service to compare policies.
To return to the buffet analogy, better data would allow the provider to dictate the type and quantity of each type of food to be served, where to serve it, limit wastage and still get customer satisfaction.
I think we already have an excellent health system. Let's make it even better.
Tan Jin Meng is pursuing a full-time post graduate degree at the Lee Kuan Yew School of Public Policy and is currently engaged in research on long-term care financing for a local non-government organisation interested in eldercare matters.