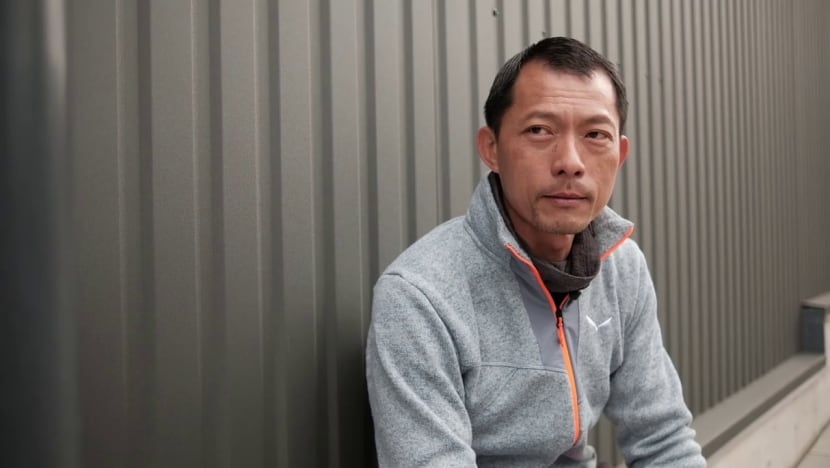 SINGAPORE: Singaporean Ix Shen is back in Ukraine to help in humanitarian efforts after he and his Ukrainian wife left the war-torn country for Poland last month.
In an Instagram video posted on Friday (Apr 8), the former actor said he is in a "safe place" and will not be revealing his exact location in Ukraine for "security reasons". 
Mr Shen, who has been providing regular updates to CNA as the situation unfolds in Ukraine, said has joined a group of volunteers who provide humanitarian aid from Poland.
"So we stocked up the supplies in the vehicles, we drive across the border and redistribute them in different centres," said Mr Shen, adding that one of these centres is in the Ukrainian town of Bucha.
The town was occupied by Russian forces in the early days of the invasion, AFP reported. There have been allegations that Russian forces committed war crimes by executing civilians in Bucha, with Ukraine accusing Russia of carrying out a "massacre".
The Kremlin has denied the allegations.
"I believe by now you should have heard of this place," said Mr Shen, referring to Bucha. "This issue right now is being contested by different parties. Since I'm not an expert in putrefaction, I'm not qualified to comment."
Mr Shen added that "truth always prevails because the same thing happened to us before", pointing to the Sook Ching massacre, a Japanese military operation during the occupation that was aimed at purging anti-Japanese elements from the Chinese community in Singapore.
"Eighty years ago, also in the month of March, we had innocent civilians being slaughtered, and back then we didn't have forensic science," he said.
"Our forefathers paid such (a) heavy price and gave us such precious lessons. How can we not unturn our backs towards injustice?" 
Ukrainian investigators on Friday began to exhume a mass grave in Bucha, opening the early stages of what police said will be a war crimes case targeting Russian troops who occupied the town. 
The grave - a long deep trench in the mud behind a gold-domed church - was used by Ukrainians to bury neighbours they claim were killed at the hands of Russian armed forces that arrived on Feb 26.