Long-time patrons of Jurong Regional Library lament 'heartbreaking' relocation plans
The library, which first opened in 1988, could make way for residential development with shops on the first floor.
SINGAPORE: As a child, Anita Krishnamoorthy used to frequent Jurong Regional Library once a month, making the trip with her parents from their home in Bukit Timah.
The 46-year-old, who works in finance, continued the tradition with her five-year-old son to this day. "It's become a part of my life," she said after a visit to the library on Friday evening (Nov 4).
It was therefore "heartbreaking" for her to hear the news that the library could make way for redevelopment. 
Jurong Regional Library is set to be replaced by a residential development with shops at the first storey, based on a proposed amendment to the Urban Redevelopment Authority's (URA) master plan published last month.
If there is no public objection and proposed amendments are approved, they will be incorporated into the master plan, according to URA's website.
"Singapore's changing and I understand the need to develop, but certain things are important," said Ms Krishnamoorthy. "Some history, some connections to life before in Singapore. I think it's okay to have some space for that, and have some space for development as well."
Although she and her family have never lived in the area, her parents would take her to Jurong Regional Library because it was bigger than the one near their home.
The library, which first opened in 1988 and was refurbished as a regional library in 2004, was at one time the largest in Singapore with a floor area of 12,020 sq m.
As a parent, Ms Krishnamoorthy continued to take her children to the library out of "habit" even though they do not live nearby, she said.
Another parent who has fond memories of the library from his childhood is engineer Choo Wei Qiang, 38.
"I still remember there were a lot of people, it was very crowded, because there were long queues of people borrowing books," he said of his visits with his parents and brother in the 1990s.
That was when the borrowing process was still "quite manual" and involved a librarian opening and chopping the due date in each book, he recalled.
Now, Mr Choo takes his own children aged nine and six to the library every week after enrichment classes. Apart from reading books, they also enjoy events at the library such as a recent one on recycling, he said.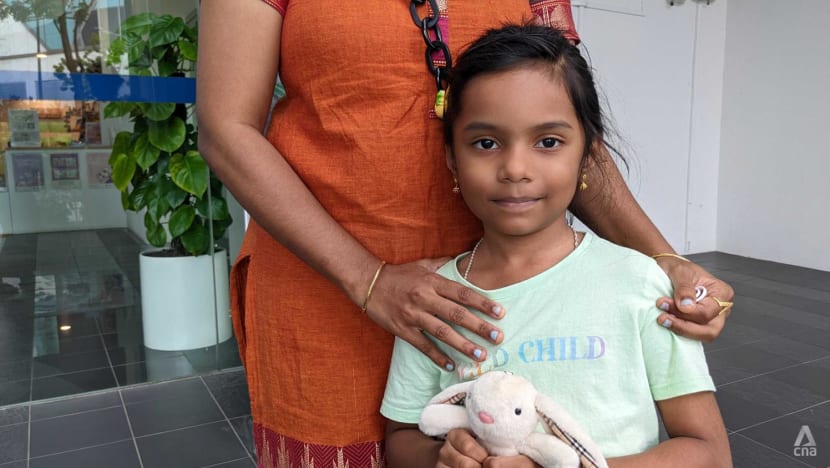 When CNA visited on Friday, many of the patrons were parents accompanying young children, who praised the library's open spaces and wide selection of books in the children's section in the basement.
Lavanya Raguram said she takes her daughter Rakshitha, 5, to the library five days a week after pre-school because it is better than watching television at home.
"I want to cultivate her reading habit," said the 29-year-old homemaker. When asked what she liked about the library, Rakshitha replied: "A lot of books!"
Ms Raguram said news about the library's redevelopment was "shocking" and expressed doubt about one of equal size being built elsewhere in the area, which she described as "cramped".
"This location is so ideal," she said. "This much space, I don't know how they will be accommodating (it) nearby."
Many visitors told CNA that the library is conveniently located a five- or 10-minute walk from their homes. They expressed concern that a new location would not be as accessible.
"Move to where? Here is the central (area). The central (area) should have everything the people need," said long-time Jurong resident Ng Siew Bee, 46, who said she felt "a bit sad" about the redevelopment.
Aside from families, the library's popularity with teens and young adults was clear from the fully occupied tables on the third storey, where groups of students studied and did homework.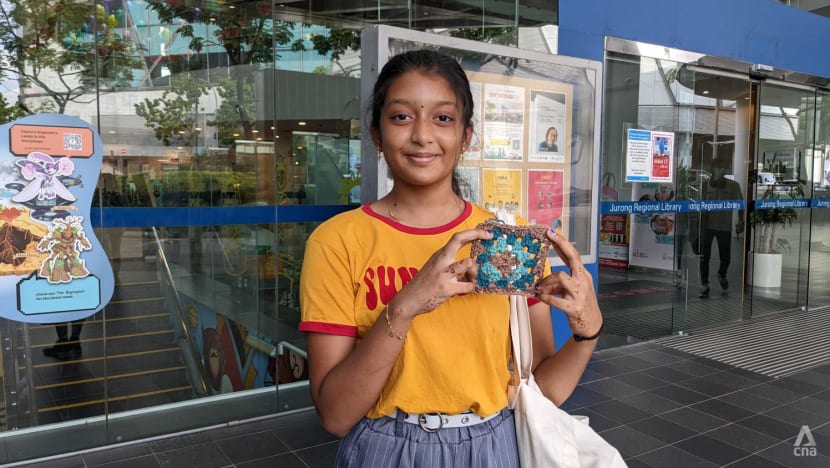 The sunny and quiet fourth storey proved to be a productive spot for Harini Jayakumar and Charlotte Tan, both 13. The classmates wanted to crochet together and managed to get in two-and-a-half hours of needlework at the library.
"I usually come here to study with my primary school friends. This is my favourite library basically, and hearing that it will get relocated, I'm really sad," said Harini.
Freelance consultant Christina Koi, 50, started visiting the library in the early 2000s. She used to accompany her son there until a few years ago, after which she continued to frequent it on her own for research and work purposes.
"The library has played a significant role in inculcating our reading habits and a conducive environment for research and study over the last couple of decades.
"We are sad to see it go," she said. "But being in Singapore, progress is to be expected, and accepted as (a) way of life."