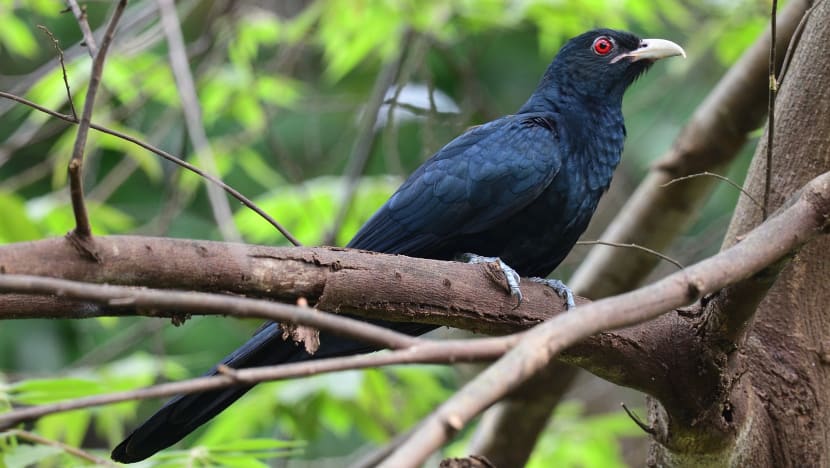 SINGAPORE: As dawn breaks, one Housing Board neighbourhood in Bedok North starts to stir – an engine hums as a taxi driver starts his day, broken by the whoosh of an electric bicycle when a delivery rider zips past.
Squares of fluorescent light mosaic the facade of the HDB blocks, punctuated by the sound of water rushing from taps and showers.
Then a piercing bird call rings from one of the trees beside the flats – ooh woooo, ooh woooo. You may not know the name of this bird but many Singapore residents instantly recognise its distinctive call, and some get woken up by it.
In the last parliamentary session on Oct 5, MP Louis Chua (WP-Sengkang) raised a question on the Asian koel.
Mr Chua asked the Ministry of National Development about the number of complaints it receives a year about the bird's calls. He also asked if measures had been taken to minimise roosting near residential areas, considering the koel's status as a native species protected under the Wild Animals and Birds Act.
The ministry said in a written reply that the National Parks Board (NParks) received an annual average of 640 cases of feedback about the bird from 2016 to 2020.
Responding to CNA queries, NParks' director of wildlife management How Choon Beng said that this makes up about 4 per cent of the feedback NParks receives.
Most of the residents CNA spoke to in Bedok North and Sengkang had no idea what a koel was until they listened to a video of its call.
While there was feedback that the call is loud and annoying, others said that they did not find it so. Some older residents told CNA that it was the sound of the "kampung", while one person said that it reminded him of Singapore and home.
Mr Viswanathan, 44, a Bedok North resident said: "I don't feel any disturbance ... every day we get up and go to work, we try to earn money, likewise every living thing has a right to look for food – they are doing the same thing (as us)."
Certainly the koel does not call just to be annoying – its sharp two-toned whistle is said to be a mating call by the male koel. Perhaps it needs to be loud because it is rarely seen, though often heard.
The birds usually keep to thick foliage, likely because they want to hide from other bird species as they lay their eggs in other birds' nests.
"Unlike most other birds, they do not build their own nest nor look after chicks. Instead they lay eggs in other birds' nests and their chicks are raised by these foster birds.
"In Singapore, they are known to lay eggs in the nests of house crows and play an ecological role in helping to keep the population of the crows in check," said Mr Tan Gim Cheong, the Nature Society Singapore's Bird Group chairman.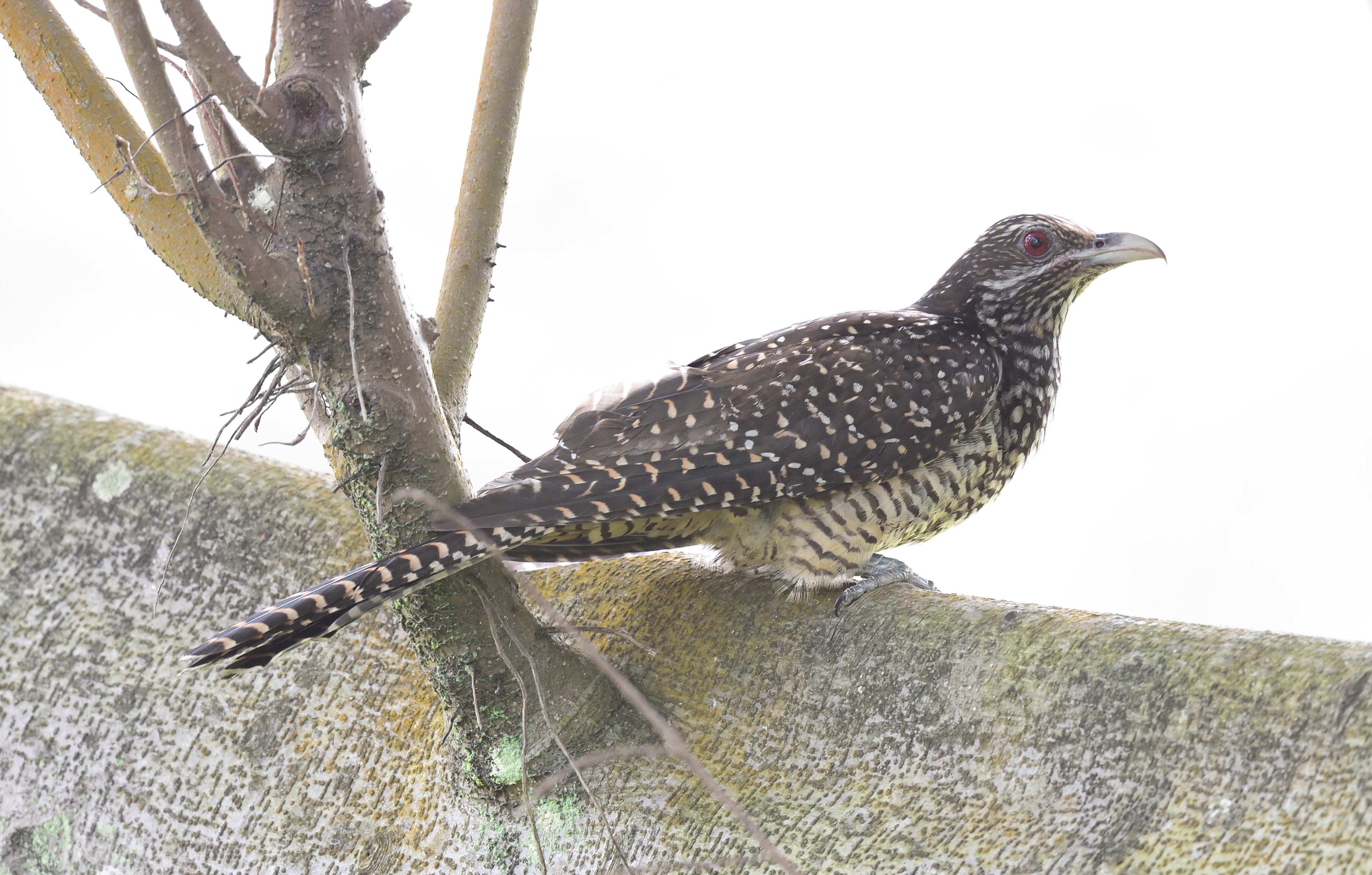 Their name is an onomatopoeia of the sound they make, which is to establish territories and to attract mates, Mr Tan added.
NParks' Mr How said that complaints from residents increase in the last few months of the year from October to December, coinciding with the koel's mating season.
The National Development Ministry said in the parliamentary reply that NParks adopts a "holistic and science-based approach" to manage the population of birds in Singapore, including the Asian koel.
At residential areas, the agency conducts surveys to identify hotspots where the birds are commonly found.
To deter the birds from perching or foraging in these sites, NParks works with town councils and estate managers to prune trees and harvest fruits to remove their food source.
"As the Asian koel lays its eggs in crow nests, NParks also removes such nests to manage the population of these birds. These measures have been effective in managing the population of Asian koels in residential areas, in a sustainable and humane manner," the ministry said.
"NParks will continue to work closely with agencies to enhance its strategies to mitigate bird-related disamenities, while promoting harmonious co-existence with our native wildlife species."
The Nature Society's Mr Tan said that when koels call in an open area, they are actually not that loud. But in some residential areas, the density or the design of the buildings means the sound bounces off the structures, making it "extra loud".
"In a residential area, especially those that are surrounded by buildings, the bird happens to perch in the middle, the sound gets amplified," he said.