SINGAPORE: Kendal Industrial Park, a joint project between Singapore and Indonesia, is set to double in size, Finance Minister Lawrence Wong said on a visit to the park on Thursday (May 19).
Mr Wong is on his first official visit to Indonesia as Finance Minister. After two days of meeting senior officials in Jakarta, he was in Central Java on Thursday to visit the industrial park and for meetings with officials there.
"Building on the momentum that we have started and the good work that has been done over these recent years, I'm happy to share that the Kendal Industrial Park is now developing phase two," said Mr Wong in a speech on the visit.
"Phase two will likely more than double the size of the industrial park and bring in many more investments and many more jobs to Kendal and Central Java."
Kendal Industrial Park, a joint venture between Singapore's Sembcorp and Indonesian developer Jababeka, will span across 2,200 hectares when it is fully completed. 
Inaugurated in 2016 by Singapore's Prime Minister Lee Hsien Loong and Indonesia's President Joko Widodo, the park now has 74 tenants from Southeast Asia, Northeast Asia and Europe, including three from Singapore.
It has attracted investments of about US$1.7 billion and is expected to create more than 12,000 new jobs for locals.
On Thursday, Mr Wong visited a Singapore tenant - furniture maker Kendal Eco Furindo - and the Kendal Polytechnic. He also met and had lunch with Regent of Kendal Dico Ganinduto.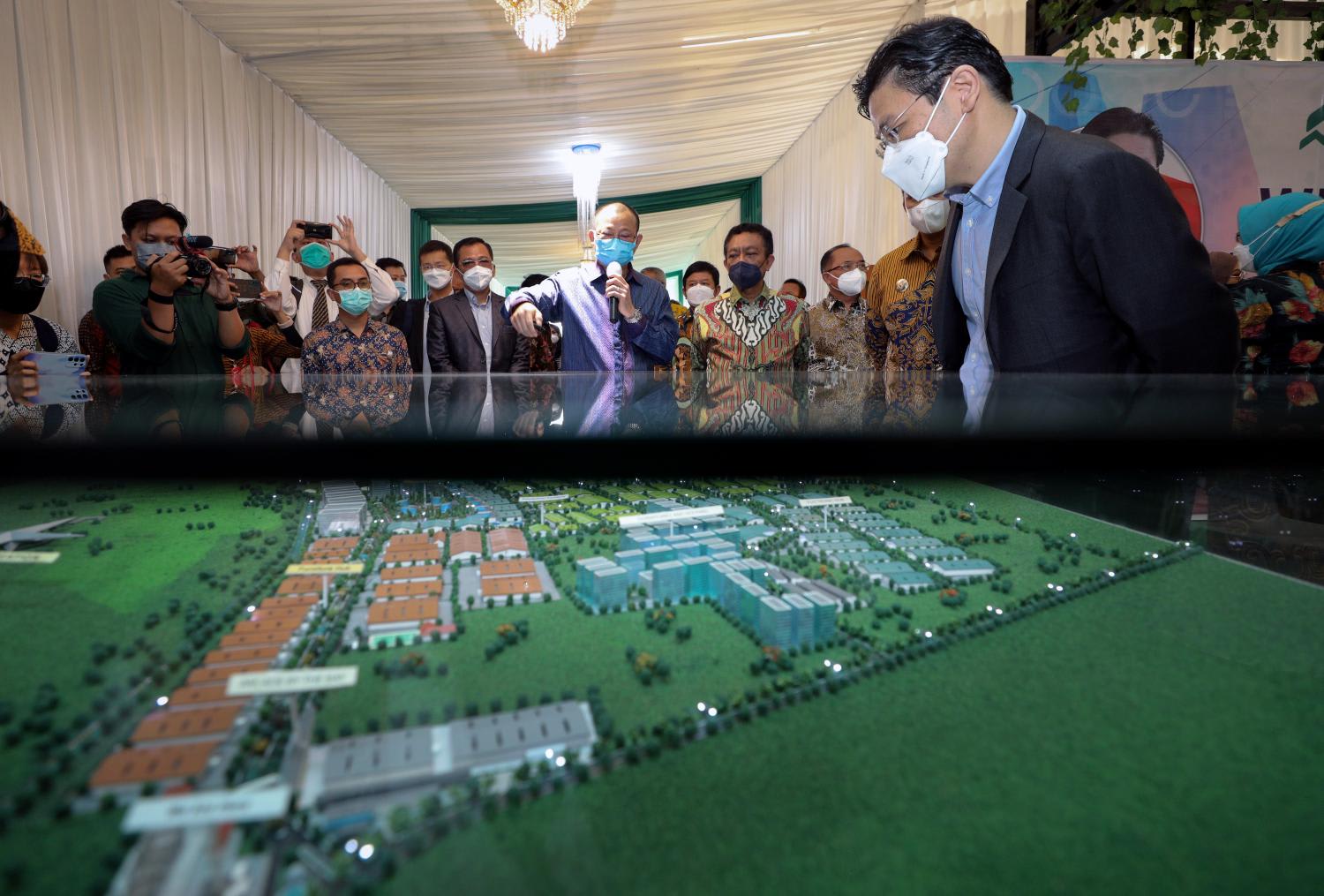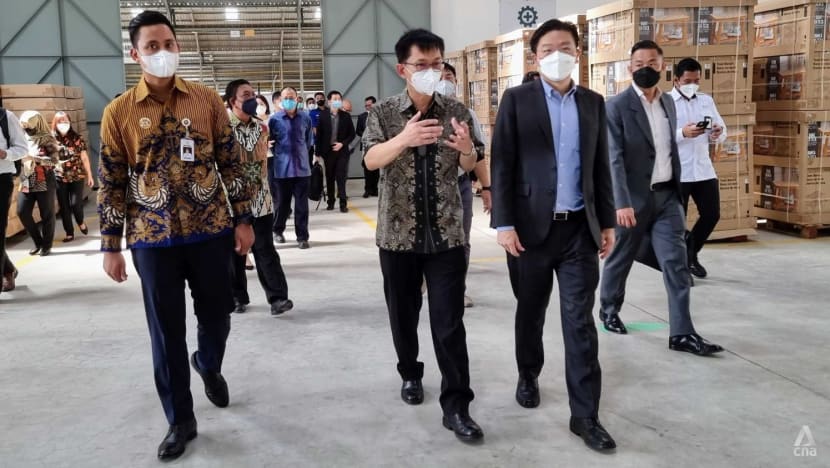 At a doorstop interview held with Mr Dico, Mr Wong said: "I was very happy to see the tremendous progress that has been made in a very short period of time.
"They have managed to attract investors permitted to do business in an industrial hub and that in turn has created many good jobs for the local people of Kendal."
Addressing a question from Indonesian media on how the development of the park in the last six years has been "very slow", Mr Wong said that it was "a matter of perspective".
"You can say it's slow but 2016 was just the groundbreaking. The first companies came in 2018 because you need to build the park, you need to get the facilities ready," he said.
"We've had a lot of years in recent times of economic uncertainty, not to mention two years of the pandemic when borders were closed when it was not possible to bring in investors to come and visit the park."
Given these challenges, the progress made has been "very good", said Mr Wong.
He added that there are promising signs that more investors from around the world are interested in coming to Kendal.
There are plans to expand the park and its support infrastructure as well as the growth of Central Java, said Mr Wong.
Another possible development is a container port to support the manufacturing activities in that region.
"I think this is needed because as manufacturing activities grow within Kendal and Central Java, the companies will want to export more," he said.
"Logistics and transportation cost is a factor in driving competitiveness."
He said that companies in Singapore and Indonesia have been looking at potential sites for the port and a proposal has been made to the central government in Indonesia. 
Mr Wong returns to Jakarta on Friday for the last day of his Indonesian trip. He has met several ministers thus far, including Coordinating Minister for Economic Affairs Airlangga Hartarto, Minister of Defence Prabowo Subianto, Minister of Health Budi Gunadi Sadikin, Minister of State-Owned Enterprises Erick Thohir, Bank Indonesia governor Perry Warjiyo as well as Coordinating Minister for Maritime Affairs and Investment Luhut Binsar Pandjaitan.
He also met Central Java Governor Ganjar Pranowo on Wednesday.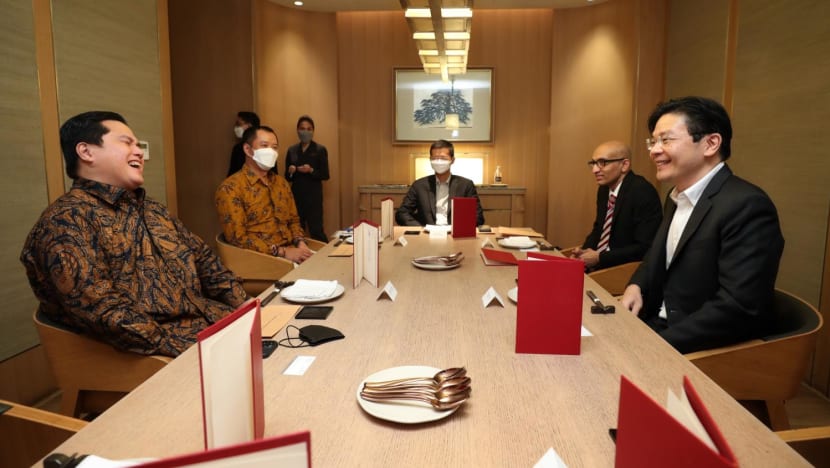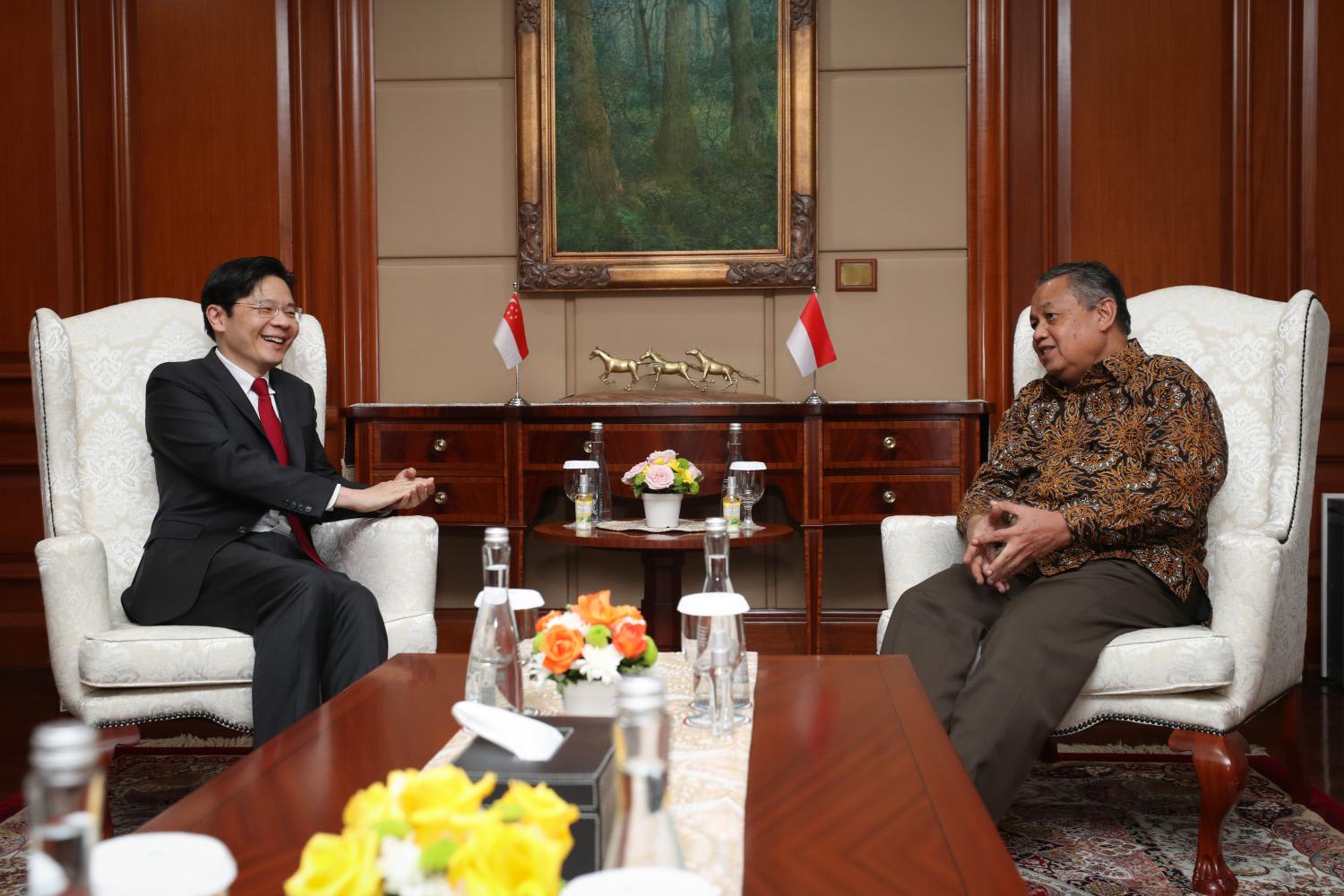 This is Mr Wong's second overseas trip and the first to a Southeast Asian country since he was named the leader of the fourth-generation leaders, paving the way for him to be Singapore's next Prime Minister.
He said at the doorstop interview that he decided very early on to visit Indonesia as Finance Minister as the country is an important partner for Singapore with close and longstanding ties.
"Singapore's relationship with Indonesia goes beyond the familiar areas in Batam, Bintan, Karimun and Jakarta, because we have been broadening our cooperation to other parts over the years," he said.
"Even during the last two years of COVID-19, we have continued to maintain very good relationships with both sides, continued to strengthen our engagement and to fight the virus together."
Singapore's investments in Southeast Asia's largest economy have been increasing in recent years, even during the pandemic, and it is Indonesia's largest foreign investor.