Lawyer suspended for overcharging client by S$1 million, failing to comply with court order
Lawyer Syn Kok Kay also took one year to deliver his bill of costs for taxation.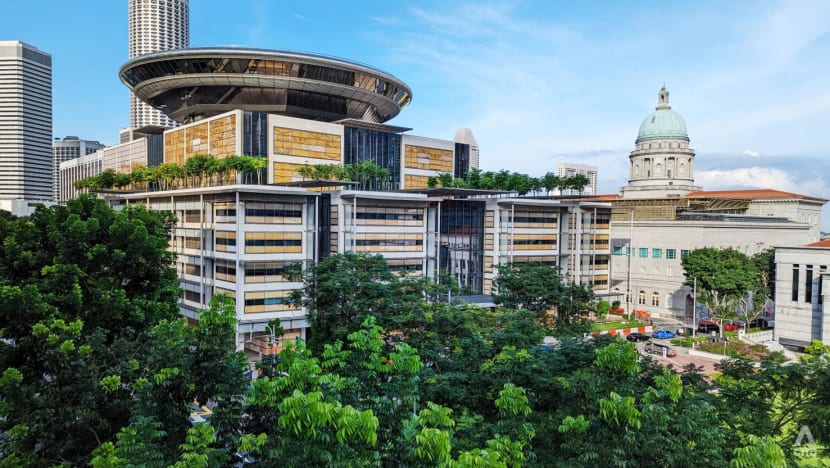 SINGAPORE: A lawyer who overcharged his client by about S$1 million and did not comply with a court order has been suspended for three years and nine months.
The sanction against Mr Syn Kok Kay was handed out by the Court of Three Judges in a written judgment on Tuesday (Jan 10).
Mr Syn was a lawyer for 29 years and the sole proprietor of Patrick Chin Syn & Co. 
Around 2015, a company called JWR engaged Mr Syn to sue lawyer Edmond Pereira and his law firm for professional negligence relating to a previous suit, where Mr Pereira had represented JWR.
JWR claimed S$8.9 billion in the suit against Mr Pereira.
Mr Syn took on the case and charged S$1.34 million in professional fees for services rendered to JWR from December 2015 to April 2019.
JWR paid the fees in full, but went on to seek taxation of the billed amount after the High Court dismissed the suit against Mr Pereira in May 2019.
Mr Syn was ordered to deliver his bill of costs by Nov 7, 2019, but did so only a year later. His professional fees were eventually taxed down to S$288,000.
He did not return the difference of S$1.05 million to JWR, and was declared bankrupt after JWR brought a bankruptcy application against him.
He was still an undischarged bankrupt at the time of these proceedings against him.
"UNETHICAL BEHAVIOUR"
The Law Society of Singapore brought charges against Mr Syn for the overcharging and his failure to comply with the court-ordered timeline for the delivery of his bill of costs.
The disciplinary tribunal found that there was cause of sufficient gravity for disciplinary action, and LawSoc applied for Mr Syn to be sanctioned.
The Court of Three Judges, comprising Chief Justice Sundaresh Menon and Justices Tay Yong Kwang and Steven Chong, found that Mr Syn could not have charged what he did in good faith.
Justice Chong, who delivered the verdict on behalf of the court, said not every instance of overcharging would result in due cause for disciplinary action.
In evaluating the gravity of the overcharging, the court would consider factors such as the extent of the overcharging, the solicitor's intention during the period of overcharging and the solicitor's conduct after the overcharging.
On the seriousness of the misconduct by Mr Syn, Justice Chong said: "It is clear to us that the extent of the overcharge was egregious. A charge of S$1,340,000 for work taxed to be worth S$288,000 means that the respondent had charged over 4.65 times what he should have charged, amounting to an overcharge of S$1,052,000."
He said this could be strongly inferred as unethical behaviour.
"EVASION OVER CONTRITION"
Mr Syn was represented by Senior Counsel Giam Chin Toon and Ms Astrid Teo, while LawSoc was represented by Mr Sean Francois La'Brooy and Ms Faustina Joyce Fernando.
During a previous hearing, the judges had grilled Mr La'Brooy as to why LawSoc took the position that there was no dishonesty nor character defect on Mr Syn's part.
Mr La'Brooy answered that LawSoc took into account the "totality of the circumstances" and found there was no evidence of dishonesty or fraudulent intent by Mr Syn.
Senior Counsel Giam, who represented Mr Syn, told the court that the case for JWR took about three-and-a-half years, with some complexity involved.
When JWR approached Mr Syn, Mr Syn told the company that it was going to cost some money. The cost was indicated to be over a million dollars, and it was not in dispute from the beginning, said Senior Counsel Giam.
In mitigation, Mr Syn said he genuinely believed that the fees he charged were reasonable.
This was based on JWR agreeing to pay the invoices; the complexity and contentiousness of JWR's suit; and the fact that it went on for three-and-a-half years.
Mr Syn concluded that he spent 2,233 hours on the suit at a charge of S$600 per hour, for a total bill of S$1.34 million.
The court said it did not think that Mr Syn "even truly believed that he was charging reasonably".
"It is worth noting that the respondent billed JWR at regular intervals for round figures without any sort of itemisation for his professional fees," said Justice Chong.
"Nothing is disclosed that would remotely suggest that the respondent had a firm grasp of why he was charging what he did, let alone that he had so charged in the belief that he was being reasonable."
He added that the "irresistible conclusion" was that Mr Syn intentionally and unethically took advantage of JWR.
After the overcharging, he delayed presenting his bill of costs for taxation and failed to make restitution.
He disposed certain assets at key junctures in the taxation proceedings, transferring a vehicle to his wife for S$1 in December 2020 after filing his first bill of costs.
He later again transferred a membership of the Chinese Swimming Club to his wife in July 2021 for S$1.
Mr Syn claimed that he made these transfers to retain the vehicle and club membership for his family's use, but the court found it more likely that he had sought to dispose of his assets at a significant undervalue to conceal his assets from his creditors.
While the court found that these assets would not have covered the S$1.05 million, Mr Syn's disposal of the assets shows that "when faced with the consequences of his actions, he chose evasion over contrition".
Chief Justice Menon had remarked at a previous hearing that Mr Syn's case had troubled him and left the legal profession in a "very, very bad light".
The suspension will commence when Mr Syn discharges his bankruptcy. 
The court ordered Mr Syn to pay costs of S$10,000 to LawSoc.