New PSP chief Leong Mun Wai defends 'confrontational' style, says party focusing on building support for next GE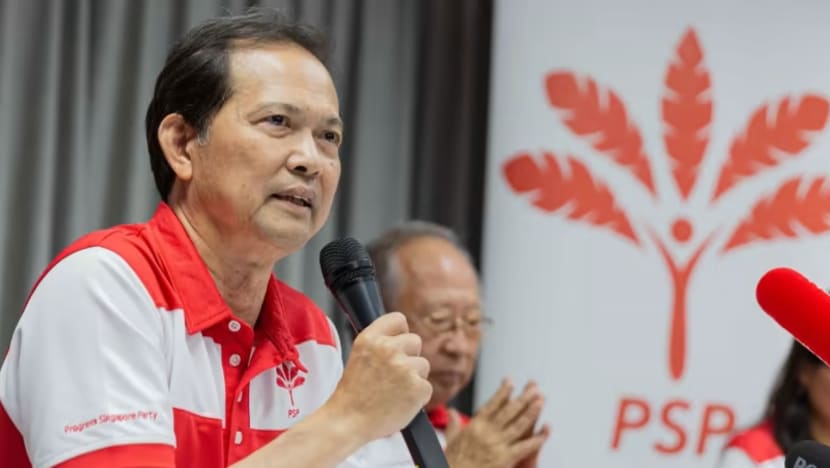 In response to analysts calling his parliamentary style "confrontational", Progress Singapore Party's Leong Mun Wai said that he is trying his best to seek responses to questions he thinks has not been answered in Parliament
Mr Leong said that he expects to become "more polished" over time as he become more familiar with parliamentary procedures 
He was speaking on Saturday (May 27) at his first a press conference as the party's new secretary-general
He also said that the party is focusing on rallying support among voters for the next General Election
SINGAPORE: 
In response to political analysts calling his parliamentary style "
confrontational
", Non-Constituency Member of Parliament (NCMP) Leong Mun Wai said that he is only trying his best to seek responses to questions he thinks has not been answered in Parliament. 
That said, Mr Leong acknowledged that there were parliamentary procedures that he was not familiar with and with more experience he expects to become "more polished".
"Over time we have understood the processes more and I think my style should appear to be more polished going forward," said Mr Leong during a press conference by the Progress Singapore Party (PSP) at its headquarters at Bukit Timah Shopping Centre on Saturday (May 27). 
This was the first time Mr Leong was speaking at a press conference since being elected as the party's new secretary-general in April. 
Also on the panel was PSP's chairman and founder, Dr Tan Cheng Bock, and vice-chairman Hazel Poa. 
Laying out broad strokes about the party's direction and plans in preparation for the next General Election (GE) — which is due to be held by November 2025 — Mr Leong said that the party will be focusing on rallying support.
Following the election of the new central executive committee, Mr Leong said that there is no need to dismantle and restructure the party's leadership and he will be building on the values and structures that the previous leaders have put in place. 
"BASIC DUTIES OF A PARLIAMENTARIAN"
Mr Leong said that whether his style is "confrontational" — which he said was coined by analysts, depends on how one views his actions. 
"If you think that every time I pursue a minister for a definitive answer and every time I answer the speaker in order to get an opportunity to talk — that is confrontational, then I cannot say anything because I would think that is the basic duties of a parliamentarian," said Mr Leong. 
He added that as a parliamentarian, he believes that he should push for answers if none are given.
"You cannot just ask a question, the minister didn't answer you then you sit down right? You have to ask another question," he said.  
He added that he will leave this to the judgement of Singaporeans. 
Agreeing, Dr Tan said that these are "labels thrown at" Mr Leong.  
"Sometimes it is not a confrontation, it is trying to get an answer. The style is different, that's all," said Dr Tan.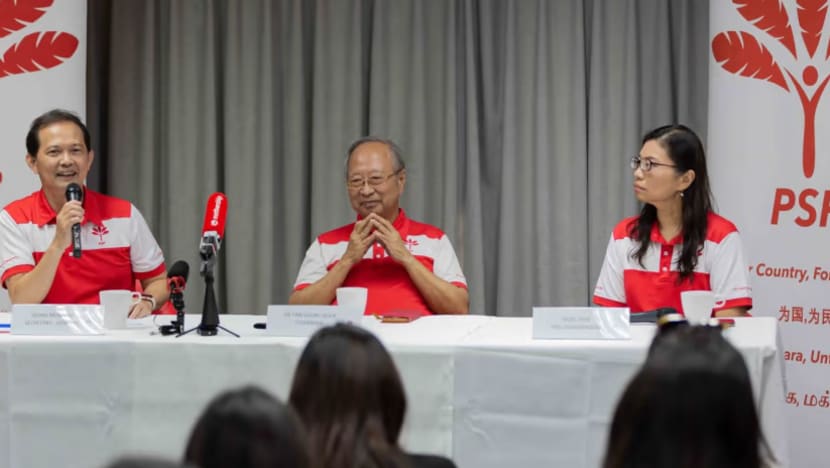 "PARTY OF FIRST CHOICE"
As for the party's direction and plans, Mr Leong said that his immediate tasks now are to rally its members and volunteers to increase outreach efforts on the ground. 
"There is still a lot of work that PSP needs to do in order to gain the voters' recognition," he said. 
On how the party aims to attract younger voters, Mr Leong acknowledged that the party started off with a strong support base of seniors such as those from the Medeka Generation, who are in their 60s and 70s.
However, outreach activities and several policies presented which "resonated" with the younger generation has helped the party cultivate a broader base of support, said Mr Leong.
Dr Tan added that the party is now working towards being the party of first choice. 
"We want Singaporeans to look at PSP worthy of support and that is a big challenge for us," he said. 
When asked for more details about PSP's plans for the next GE, Mr Leong said that plans are still "in the works" and nothing has been finalised yet. 
However, he said that PSP will still field "sizeable number of candidates" and the party will "most probably" contest at the same areas. 
Though election strategies are always shifting, Ms Poa said that as of now, PSP will be campaigning on bread-and-butter issues such as jobs and housing affordability. 
She added that the party also intends to focus primarily on "progress with compassion", which include issues such as freedom of information, diversity and social safety nets. 
Mr Leong also touched on the possibility of an opposition alliance and said that the PSP would be "very keen to facilitate closer cooperation between the opposition parties", though nothing has been confirmed yet. 
"As democracy matures there will be more room for diversity of views and opinions and as a result, there will be a lot more room to have more parties," he said. 
This article was originally published in TODAY.