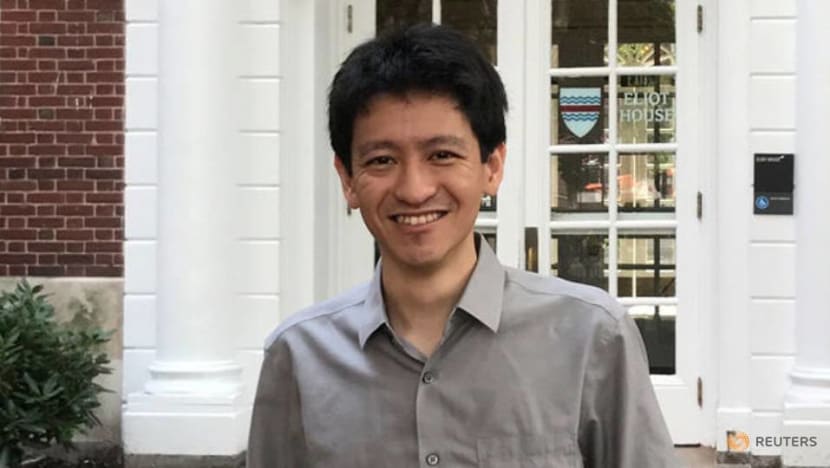 SINGAPORE: The Court of Appeal on Monday (Sep 3) gave the green light to Mr Li Shengwu to appeal against a previous decision that allowed the Attorney-General's Chambers (AGC) to serve papers on him outside Singapore, relating to a contempt of court case.
The nephew of Prime Minister Lee Hsien Loong is being sued by the AGC for allegedly saying in a Facebook post last July that Singapore has a "pliant court system", and that the Singapore Government was "very litigious".
The High Court had in March dismissed Mr Li's application to set aside the court order allowing the AGC to go ahead to serve the documents.
Mr Li, who lives in the United States, applied to appeal the High Court's decision and it was granted on Monday by Chief Justice Sundaresh Menon, along with Judges of Appeal Judith Prakash and Steven Chong.
The appeal will be heard at a date to be decided, but Chief Justice Menon said it would be expedited.
He added that questions which should be addressed during the appeal include whether the court has the right to exercise jurisdiction over someone who commits contempt of court, but who is overseas when court proceedings start, and if it does, what statutes this is based on.
"If the defendant is in Singapore, I don't think there is an issue because of inherent jurisdiction," said the Chief Justice. "But the problem comes when the defendant is not within Singapore."
Mr Li's defence lawyer, Abraham Vergis from Providence Law Asia, took issue with the prosecutor's use of a particular section of the Supreme Court of Judicature Act, saying that jurisdiction for contempt of court "was never founded" on that section.
Chief Justice Menon said Mr Vergis raised "a legitimate question that needs to be considered".
"Is there jurisdiction over a (person who commits contempt of court but is overseas)? If there is, what is the jurisdiction," he said.
Speaking for the three judges in the Court of Appeal, the Chief Justice said: "All three of us think this should be expedited. It is important both for clarifications of law and for the defendant."
Mr Li, 33, previously said he does not intend to return to Singapore.
He shared a post on Facebook over the weekend, indicating that he has started a new job at Harvard University as Assistant Professor of Economics.
LEE HSIEN YANG QUESTIONS AGC'S ACTIONS AGAINST HIS SON
The Facebook comments made by Mr Li that were allegedly in contempt of court were posted on the back of a public spat between his father Lee Hsien Yang, his aunt Lee Wei Ling and PM Lee.
The dispute revolved around the future of the family home at 38 Oxley Road, which belonged to the siblings' late father, Singapore's founding prime minister Lee Kuan Yew.
Hours before the Court of Appeal's decision on Monday, Mr Lee Hsien Yang questioned the AGC's actions against his son.
"Much stronger criticism of Singapore courts has recently been published in some international media and widely shared public posts.
"AGC appears not to have commenced committal proceedings against the media and others, whilst nonetheless continuing this action against Shengwu for his private communications," said Mr Lee in a Facebook post.