library@esplanade to close on Jun 30, collections and programmes to move to National Library Building
The current premises occupied by the library at the Esplanade will be converted into arts and commercial spaces.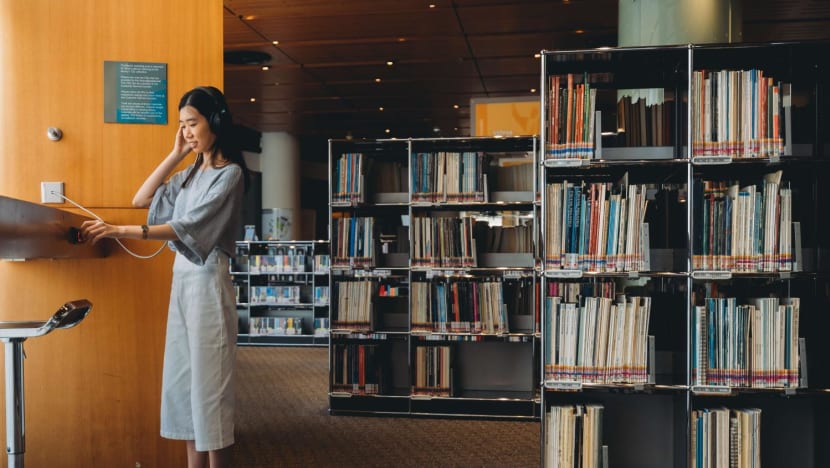 SINGAPORE: The library@esplanade will close on Jun 30, with the current premises to be converted into arts and commercial spaces.
The collections and programmes from the library will be moved to the National Library Building on Victoria Street, the National Library Board (NLB) said on Tuesday (May 2).
Programmes such as recitals, movie screenings, jazz appreciation workshops and showcases of original works will be available at the new location as early as August. Other popular offerings, including the music studio, movies, music scores and books, will be made available in the National Library Building from the second half of 2024.
Officially opened in 2002, the library@esplanade was Singapore's first public library dedicated to the performing arts. 
"The move will enable NLB to centralise the performing arts collections, services and programmes, alongside other existing arts resources at the National Library," NLB said in a statement.
"The centralised services will be in close proximity to the academic and arts institutions, as well as the community and arts practitioners in the vicinity."
These institutions include the School of the Arts Singapore, LASALLE College of the Arts and Nanyang Academy of Fine Arts, as well as the community and art practitioners within the arts belt of Waterloo Street, Stamford Arts Centre and Aliwal Arts Centre.
"They will soon enjoy greater access and convenience to this treasure trove of arts resources and facilities," NLB said.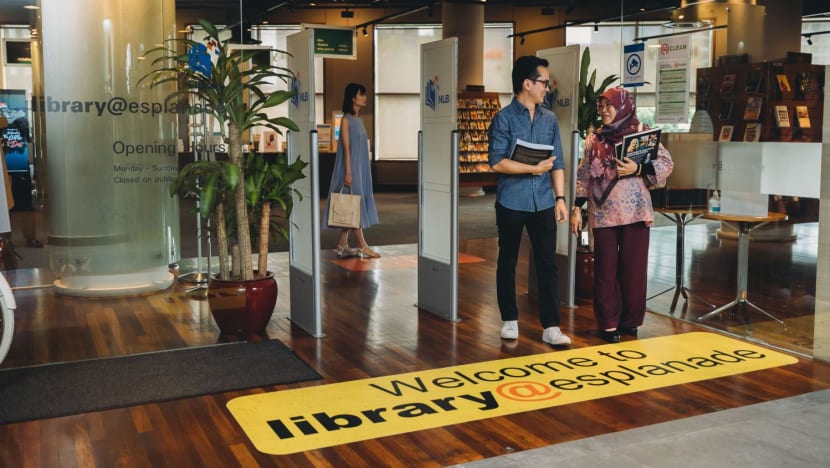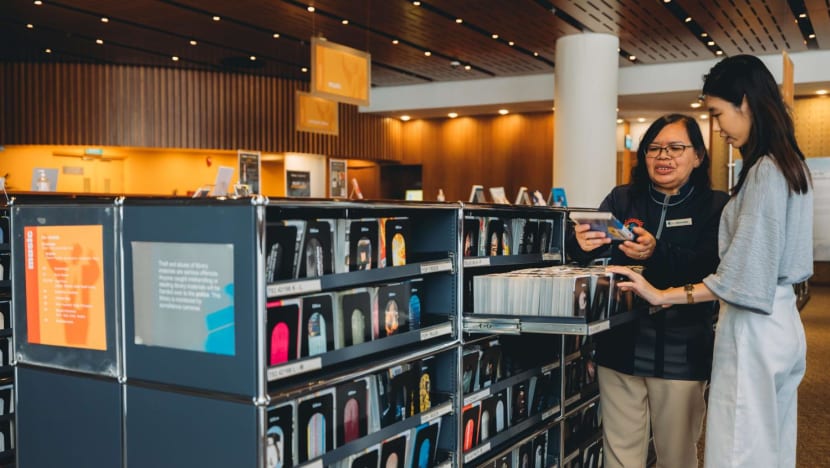 NLB chief executive officer Ng Cher Pong said: "While we are sad to leave the Esplanade, we are excited by the opportunities of creating a new, consolidated arts resource right in the heart of the Civic District
"In addition to the strong performing arts collection carried over from the library@esplanade, patrons can enjoy the convenience of accessing NLB's rich arts collections under one roof at the National Library Building."
Esplanade CEO Yvonne Tham said this is not the end of its strong partnership with NLB as it will continue to work in synergy with NLB to further arts and cultural education and learning despite the move.
"Esplanade will further our national role in developing the cultural sector by creating much-needed studio spaces for small-scale performances, public workshops and talks, masterclasses and rehearsals," she said.
Part of the space will be converted into an office space for the Singapore Symphony Group, which manages the Singapore Symphony Orchestra and its affiliated performing groups.
She added: "Visitors can also look forward to new food and beverage offerings as part of Esplanade Mall's unique positioning as an arts-meets-lifestyle destination in the Civic District and Marina Bay precincts."
Ahead of its relocation, NLB will host a series of events at the library@esplanade in June, including performances and movie screenings.
An "Intermission Party", open to the public, will also be held on Jun 30. Details will be available on the LearnXArts Facebook page in the coming weeks.
FACILITIES, MATERIALS FOR PUBLIC USE
By the second half of 2024, students, researchers, arts practitioners and academic institutions in the Bras Basah-Bugis precinct can look forward to art programmes and collections of materials, both for borrowing and reference.
This includes collections of books, music scores, play scripts and CDs, as well as recordings of films, operas, dance performances and theatre productions.
A piano practice room and a silent studio where musicians can hold jamming sessions and a new programming zone that is fitted with a baby grand piano will continue to host a variety of performing arts programmes.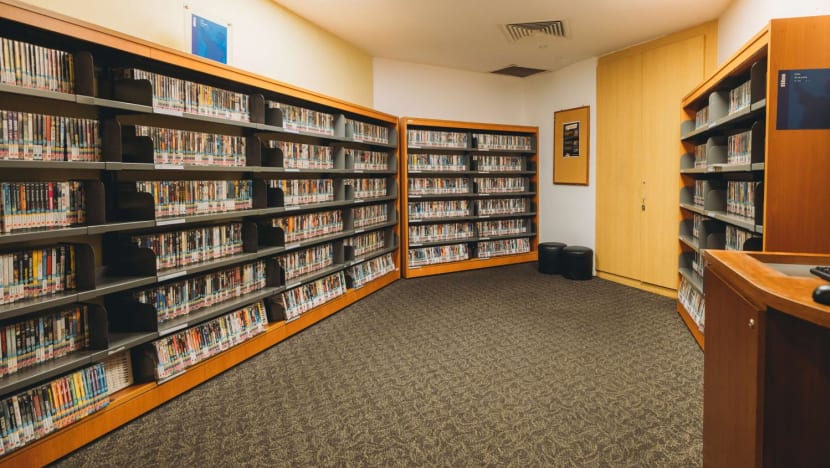 Movie-lovers can also rent the screening room to watch their favourite shows.
From late 2023, patrons can enjoy programmes such as weekly movie screenings, open stage originals, recitals, jazz appreciation workshops and other performing arts workshops.
Visitors to the National Library can also look forward to new offerings in the Plaza area in 2024, NLB said.
More spaces for arts and cultural performances, and new food and beverage options will be available for people to connect and collaborate.
NLB said it will open a call for proposals to develop the space, and it will provide more details later.