SMSes from organisations not in central registry to be labelled as 'likely scam' from Jan 31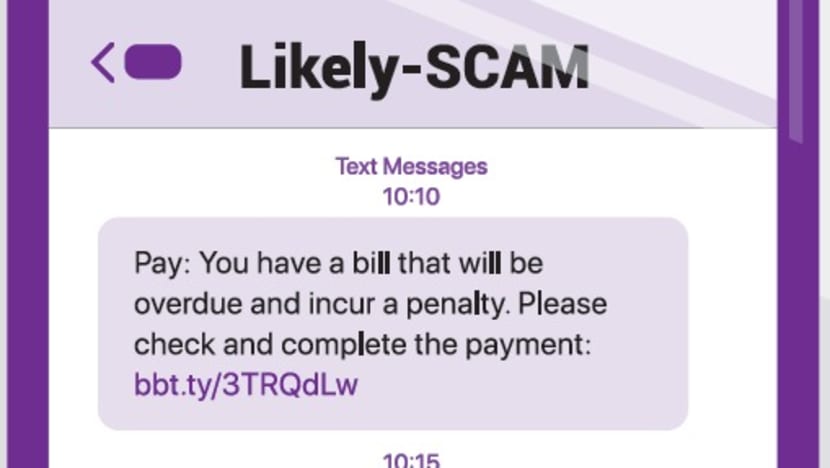 SINGAPORE: Starting Jan 31, phone messages from organisations that have not enrolled in a central SMS registry will be labelled "likely scam".
As part of measures to protect consumers against scams, all organisations that send SMSes using alphanumeric sender IDs - SMS labels with letters or numbers typically sent through applications - are required to register with the Singapore SMS Sender ID Registry (SSIR). 
The full SSIR regime will not apply to SMS labels with mobile numbers that are sent by SIM cards and where the sender ID is tied to a unique mobile number. 
Similar to a "spam filter" and "spam bin", consumers who receive non-registered SMS labelled as "likely-scam" should exercise caution, the Infocomm Media Development Authority (IMDA) said on Wednesday (Jan 25). 
"Collectively, this will enhance our resilience against scams," it said. 
All organisations using alphanumeric sender IDs must register early with the SSIR, using a Singapore local unique entity number (UEN), in order to have their IDs registered before Jan 31. 
IMDA added that foreign-based businesses can obtain a Singapore UEN by registering with the Accounting and Corporate Regulatory Authority (ACRA), either as a local subsidiary or as a foreign branch office. 
"Organisations which have not registered their Sender IDs are advised to do so," said IMDA. 
According to the agency, more than 1,200 organisations, using more than 2,600 SMS sender IDs, have already registered as of January this year. 
IMDA said it had reached out to organisations such as the Singapore Business Federation, the Singapore International Chamber of Commerce and the Association of Banks in Singapore to encourage them to sign up for the SSIR.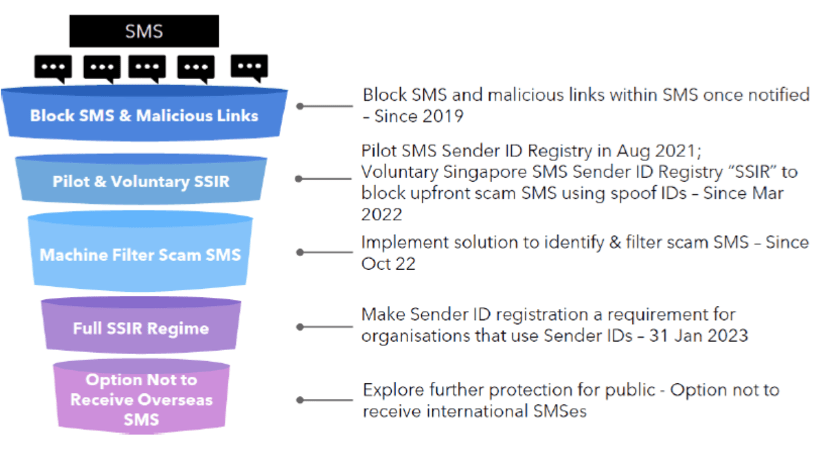 The new mandatory SSIR regime forms part of an ongoing multi-layered approach to strengthen protection against scams.
IMDA added that the measures have already been implemented with telecom operators to reduce spam calls and SMSes coming through communication networks 
"Since the setting up of the SSIR in March 2022, there was a 64 per cent reduction in scams through SMS from Q4 2021 to Q2 2022," said IMDA. 
"Scam cases perpetrated via SMS made up around 8 per cent of scam reports in Q2 2022, down from 10 per cent in 2021."
Despite the new measures, IMDA reminded the public to remain vigilant. 
"Scammers will continue to change their methods and tactics and there is no fool-proof measure even as we continue to monitor and implement additional safeguards," it said.