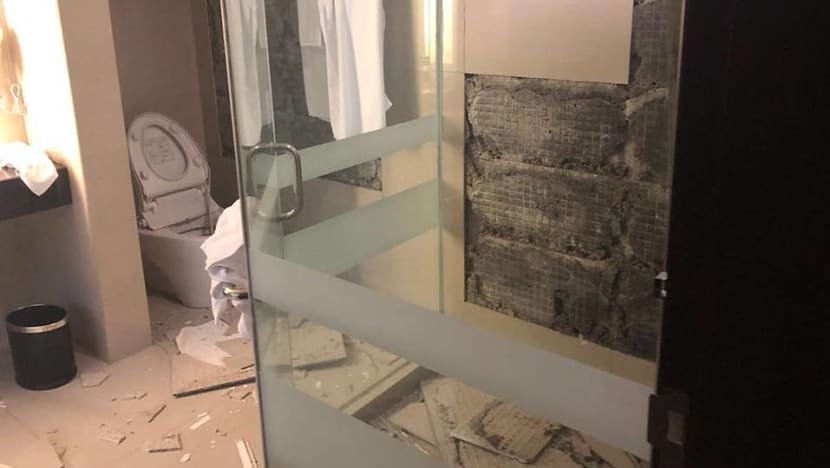 SINGAPORE: Law and Home Affairs Minister K Shanmugam said on Monday (Aug 6) that he and the Singapore delegation were waiting for a flight out of Lombok, after the Indonesian island was hit by a 6.9-magnitude earthquake. 
The powerful quake has killed at least 91 people and wounded hundreds, with thousands of buildings also left damaged. 
On Sunday, Mr Shanmugam in a Facebook post said he was in his hotel room when he felt the effects of the quake which shook the building and cracked the walls. 

The Minister, who is attending a security conference in Mataram, Lombok, described the situation in an update on Monday. 

"After waiting by the roadside, we went to another hotel, low rise, 3 storeys. As we got to the hotel - people were running out.
"So eventually we went to the airport, and waited in the airport police post. The police officers there were kind," he said, adding that the airport was chaotic, with "lots of people". 
Mr Shanmugam also posted photos of his hotel room that showed fallen tiles from the wall, as well as shattered glass outside a building. 
"Last night we only grabbed the most essential items before getting out - in my case, my laptop with my government emails," he said, adding that he was able to retrieve more items from the hotel on Monday morning. 
"Everyone is waiting for a flight out," he added, thanking people for their "kind thoughts and prayers".