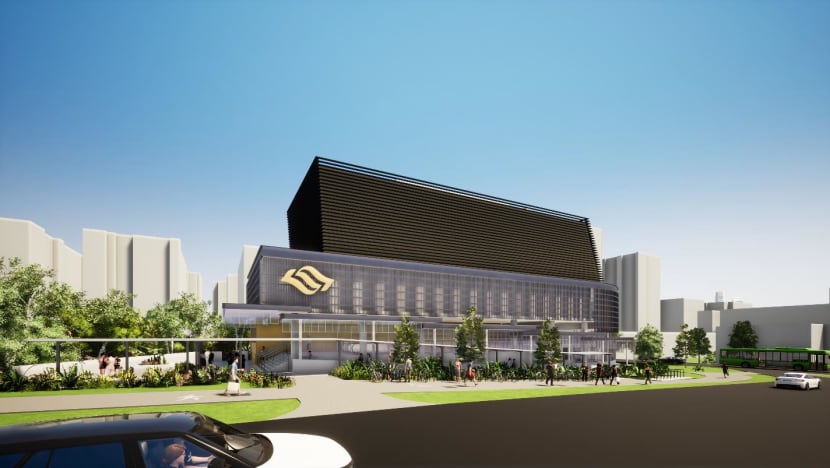 SINGAPORE: Construction of Loyang MRT station on the Cross Island Line is expected to start in the fourth quarter of this year, the Land Transport Authority (LTA) said on Monday (Sep 13).
Passenger service at the station is projected to start in 2030, it added. 
The underground station will be located along Loyang Avenue, where there are many utilities under the road, said LTA. "Multiple traffic diversions" will hence be needed to realign the utilities.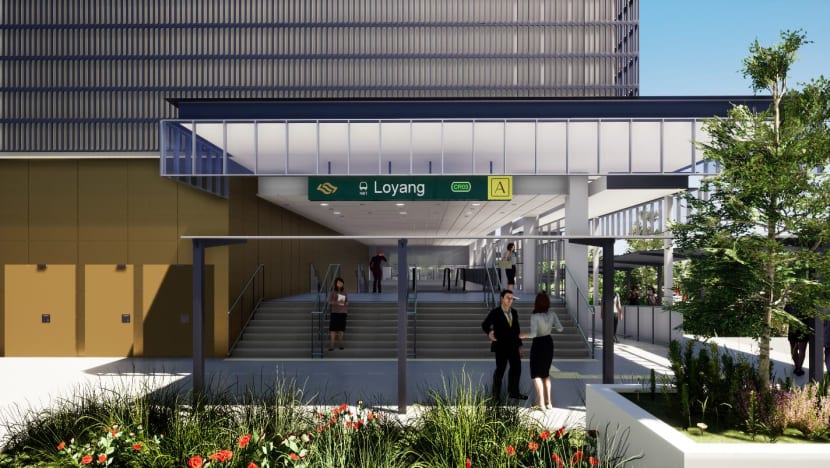 The completion of Loyang station will cut 35 minutes of travel time between Loyang Industrial Area and Hougang, reducing the commute to 20 minutes, said LTA.
It will also save 50 minutes in travel time between Loyang Industrial Area and Serangoon North, bringing the commute down to 25 minutes.
CHALLENGING GROUND CONDITIONS
LTA said in its release that it expects the "earth retaining and stabilising structure" and deep excavation works for Loyang station to be carried out under "challenging" ground conditions. This is because the rock is typically weaker at the transition point between the mainly soft "old alluvium" and hard Bukit Timah granite.
Specially-designed machinery will therefore be needed to carry out the excavation works, said LTA.
"LTA and the contractor will monitor the works closely to ensure that these works are carried out safely and minimise any inconveniences," it added.
LOYANG VIADUCT
The construction works will also involve building a stretch of the Loyang Viaduct located directly above Loyang station.
This is part of transport infrastructure improvements along the Changi Northern Corridor, said LTA. The full vehicular viaduct will be situated along Loyang Avenue between Tampines Expressway and Loyang Way.
Vertical noise barriers will be installed on the viaduct to lessen the impact of traffic noise on residences nearby, said the authority.
"Upon completion, residents and motorists in Changi can look forward to increased convenience, shorter travelling times, and improved intra-town and inter-town connectivity," added LTA.
The S$748 million contract for the design and construction of Loyang station and tunnels as well as the section of Loyang Viaduct was awarded to Woh Hup-Dongah Geological Engineering Singapore Branch Joint Venture, said LTA.
Woh Hup is also involved in the construction of Tanjong Katong and Bayshore stations on the Thomson-East Coast Line, said the authority.
Dongah is working on the construction of Great World station on the Thomson-East Coast Line and was also awarded the design and construction of Pasir Ris station on the Cross Island Line, it added.
The first phase of the Cross Island Line is 29km long and comprises 12 stations from Aviation Park to Bright Hill.
This will serve more than 100,000 households across residential and industrial areas in Loyang, Tampines, Pasir Ris, Defu, Hougang, Serangoon North and Ang Mo Kio.
Common recreational spaces such as Changi Beach Park and Bishan-Ang Mo Kio Park will also be more accessible by public transport, said LTA.
The Cross Island Line will be Singapore's eighth MRT line.
It will serve existing and future developments in the eastern, north-eastern and western corridors, linking major hubs such as Jurong Lake District, Punggol Digital District and Changi region, said LTA.
Almost half of its stations will be interchanges with other rail lines.
Studies on the details of subsequent Cross Island Line phases are ongoing, said LTA.