What makes some people become bystanders when loved ones abuse their maids?
One reason for family members failing to intervene? They perceive the victim to be of a "lower class", psychologists tell CNA.
SINGAPORE: The CCTV footage is chilling. A domestic worker, blinded by her employer's repeated assaults, feels her way around the house while other household members ignore her.
At one point, Ms Sugiyem Samad Radimah is cleaning the floor when she accidentally touches her employer's husband.
He lashes out, verbally. A young child, eating at the dining table, barely reacts.
Ms Sugiyem ends up with multiple injuries and loses more than 20kg, after months of abuse by her employer Ummi Kalsum Ali.
Ummi later leaves Ms Sugiyem in a wheelchair at Changi Airport, to find her own way home to Indonesia.
Her harrowing experience is the latest in a string of maid abuse cases to have surfaced in Singapore in recent years.
Last month, Ummi was sentenced to 10 years' jail and a fine of S$4,500 after pleading guilty to causing grievous hurt and failing to pay her helper's salary on time, among other offences. Her husband was not charged.
After these abusers are dealt with by the law, one question consistently crops up among the public: Why did their loved ones do nothing to stop the ill treatment - or in some cases, even participate in it?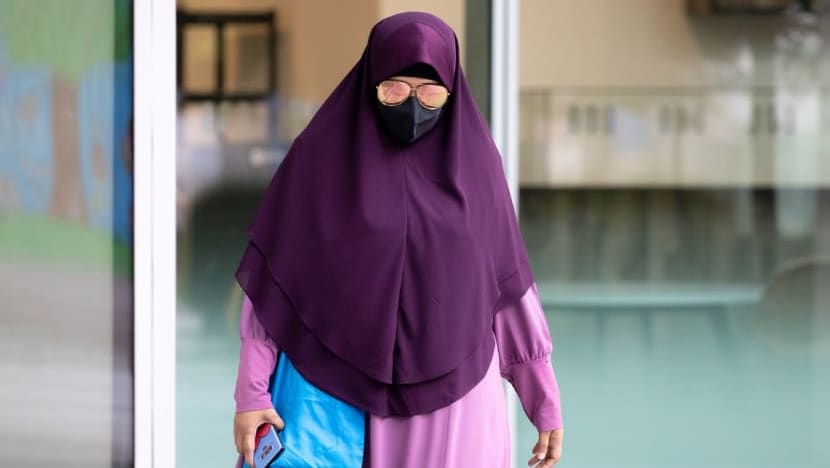 "POWER DIFFERENTIAL"
Experts like Dr Joseph Leong, a senior consultant psychiatrist from Promises Healthcare, pointed to a "power differential" where a maid abuser is usually the head of the household.
Other family members could thus be afraid of abusers turning their fists on them - or fear the consequences of being implicated if they report the abuse to the authorities, clinical psychologist Lysia Tan from the Mind What Matters consultancy told CNA.
Family members may also feel a sense of "loyalty" to the abuser, she added.
The psychologists also cited the familiar phenomenon of the bystander effect.
This refers to the reduced likelihood of someone intervening in an emergency situation, most likely a crime, when others are around.
A common example is when people stop at accident sites to take videos and photos, but do not help the victim.
Dr Annabelle Chow from Annabelle Psychology said this could be a factor in people standing by in situations of maid abuse.
"While we logically expect individuals to respond to others when they are in distress, it is often not the case," she noted.
Dr Chow said a person might first assess if the abuse is serious enough to warrant their intervention, and if the onus is on them to intervene.
This depends on their - and the abuser's - role in the family, as well as how they view the victim.
"It could be unlikely that a family member intervenes ... if (the abuser's) personality characteristics are dominating and commanding in nature," said Dr Chow said. "Or if the victim is perceived to belong to a different, usually lower, class of persons."
One patient of Dr Chow's, who came to her clinic seeking a diagnosis to mitigate her sentence, had inflicted such grievous abuse that the maid ultimately died.

When such incidents occur, they hit the headlines. 
One recent case saw a woman sentenced last year to 30 years' jail for fatally abusing her maid. Two of her family members, who allegedly did not intervene, were also charged with various offences in relation to the abuse.
One of them was her mother who pleaded guilty on Monday (Nov 21) to joining the assaults on their Myanmar helper, while the other was her policeman husband. Both are also accused of hiding evidence in the case.
Some psychologists however noted that while the bystander effect typically manifests in public, maid abuse usually takes place behind closed doors.
This leads to perpetrators threatening victims to discourage them from telling others or seeking help.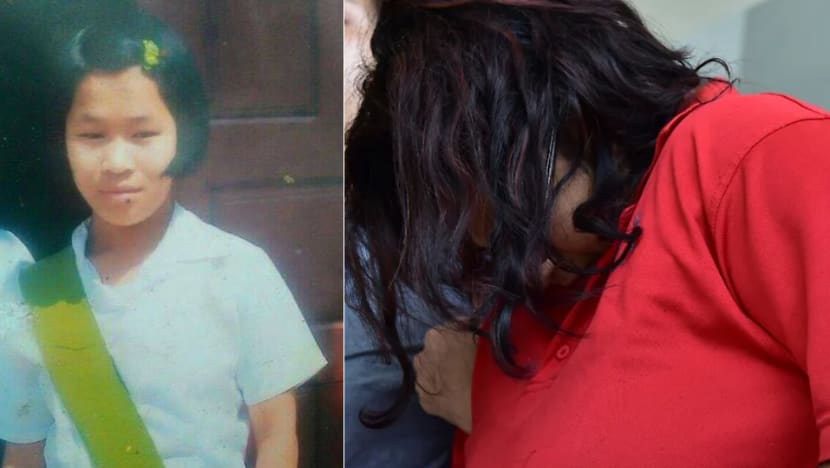 CHILDREN CAN NORMALISE ABUSE
When asked if those not inclined to abuse in the first place could be influenced by loved ones to do so, the psychologists pointed to a few factors.
Ms Tan said people could internalise abusive acts as a norm in their family; while couples could abuse their maid together out of a "sense of solidarity".
Young children could get caught up in the cycle, too.
Dr Leong, a former deputy chief of community psychiatry at the Institute of Mental Health, said: "If you are a child growing up in a family and that's the norm, you don't have other families to look at, unless they go to another family or household (and see that) they treat the maid differently."
Dr Chow added: "Research shows that witnessing abuse can result in psychological and physiological impacts on both victims and bystanders, both in the short term and even later on in life."
In the long run, children might learn these patterns of behaviour and become abusive in their own relationships, she said.
In the short term, they might experience symptoms of trauma like nightmares or irritability. They could also regress into behaviour like bedwetting and thumb-sucking.
DEALING WITH MAID ABUSE IN THE HOUSE
Psychologists said that physical abuse is usually preceded by warning signs such as verbal arguments or aggression toward surroundings, like slamming doors or throwing objects.
Ms Tan said a bystander could help to de-escalate a situation by attempting to calm the abuser down or removing any items that could be potentially dangerous or harmful.
The abuser might also become hyper-focused on the victim at this point, so it might be helpful for those in the household to break this focus and make them more conscious of their actions, Ms Tan added.
This could be through loud sounds like ringing the doorbell, sounding an alarm or calling a phone; calling the abuser's name out loud; and subsequently separating the two individuals into different rooms or places.
"It will be important for the victim to leave the immediate surroundings of the perpetrator and remain out of sight while the perpetrator can calm down," said Ms Tan.
Dr Chow said that while it might be difficult to pinpoint an appropriate time to step in, a handy rule of thumb would be to follow one's instincts.
"It might be scary to intervene while abuse is taking place. This is completely understandable as it is a default safety response," she added.
"If you plan to intervene during an ongoing act of abuse, assess that the situation is safe for yourself to do so before taking action."
Dr Chow offered the following strategies:
Distract: Strike up a conversation with the abuser, ideally one that requires input or thought from them
Direct: Speak out directly to the abuser and voice your concerns about the unfolding situation. Express your discomfort at the behaviour observed, and ask them if there is anything you can do for the abuser or the victim. When speaking to the abuser, speak objectively and state the facts clearly. Check in with the victim if they require any help or medical assistance
Delegate: Alert someone else that can safely intervene or contact the police immediately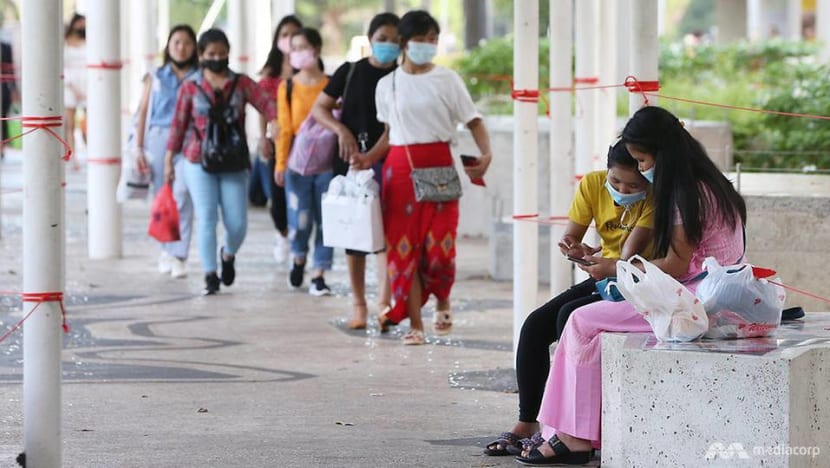 Dr Leong said that neighbours could also step in if they suspect that a helper is being abused.
A few years ago, he was walking past a Housing and Development Board block when he saw a helper climbing down a pipe.
She was visibly injured and asked for help, so he took her to the nearby residents' committee centre, he told CNA.
"It brought the issue to my awareness," said Dr Leong, adding that he started reflecting on his family's relationship with their helper.
"I think, one thing is, you have to treat the helper as a fellow human being."