This psychiatrist has looked into the minds of rapists and killers. Here's what he's seen
Are we more alike than dissimilar to the offenders we condemn and lock away? A forensic psychiatrist gives his take in Heavy Duty, CNA Insider's new podcast series featuring people who see the dark side of human nature at work.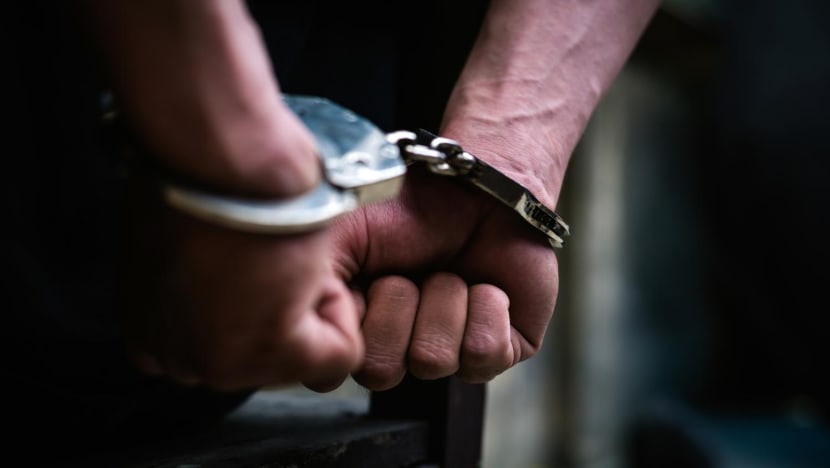 SINGAPORE: Rapists, murderers and even serial killers — Jaydip Sarkar has seen them all.
When he was working in Singapore at the Institute of Mental Health, he was involved in some of the highest-profile court cases in recent memory.
They include a couple who abused their young child, who later died from scald injuries, and a Nigerian charged with drug trafficking who walked free after years of legal twists, to name just two.
As a forensic psychiatrist, Sarkar assesses accused persons who have been referred by the court, prosecutors, lawyers or the police.
In a career spanning four countries and nearly three decades, he has been called upon to de-escalate a hostage situation and has also come face to face with a killer who dismembered his victim.
No matter how heinous the offence, however, Sarkar believes his job is to "humanise the monster".
He listens to their life stories and connects with them, he tells CNA Insider in the inaugural episode of Heavy Duty, a podcast series featuring people who deal with the dark side of human nature in their work.
Listen to the psychiatrist who gets inside criminal minds:
Sarkar, who worked in Singapore from 2012 to 2018, speaks calmly and matter-of-factly about the crimes and criminals he has come across.
He does not dramatise or downplay. And that is how he sees his role in the criminal justice system, which is to put out the offender's story for the judge to arrive at a decision.
"As doctors, our job isn't to be judgemental and condemnatory — as society and media tend to be — of such people," says Sarkar, 53.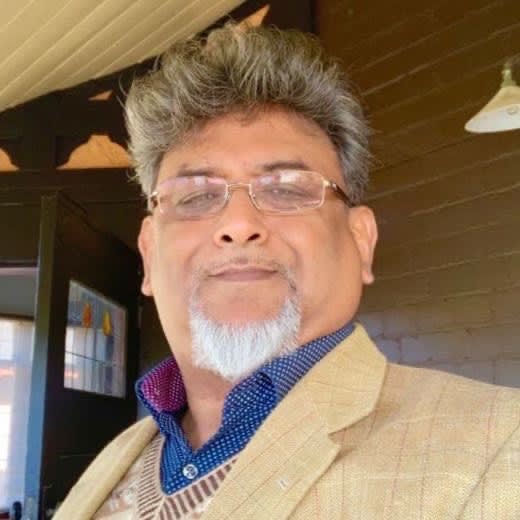 He tries to shift the court's perception "beyond the initial horror of reading what the person has done … to a position of empathy".
Many offenders have been dealt "terrible hands" at birth, says Sarkar, who is now a consultant forensic psychiatrist and personality disorder specialist at Forensicare (the Victorian Institute of Forensic Mental Health) in Melbourne, Australia.
They may have parents who were violent, neglectful or took drugs. And many of them learnt from a young age that "this is how relationships happen — if you want to coexist, you abuse the other".
He stresses that empathy does not mean excusing their feelings and actions but simply understanding and acknowledging them.
"What I've learnt about the human heart and condition is that we're more alike than dissimilar to the offenders we condemn and lock away and want to forget about," he says.
INTEREST DEVELOPED DURING CHILDHOOD
Childhood experiences and an interest in the "whydunnit" helped to steer his career choice.
While growing up in a town in India that was not very developed at the time, he witnessed things like mob violence and random attacks on the street. He found himself interested in crime scenes and fascinated by intentional injuries.
Detective stories including Sherlock Holmes and Hercule Poirot made him want to go beyond the whodunnit, to understanding why a crime was committed.
"Once you know the 'why', you can ask, how do you manage the situation so that such violence doesn't recur?" he says.
A forensic psychiatrist also needs a degree of inner calm, Sarkar believes. "It's not enough to have external calmness around you, so I do a lot of meditation, alone time, listening to music," he shares.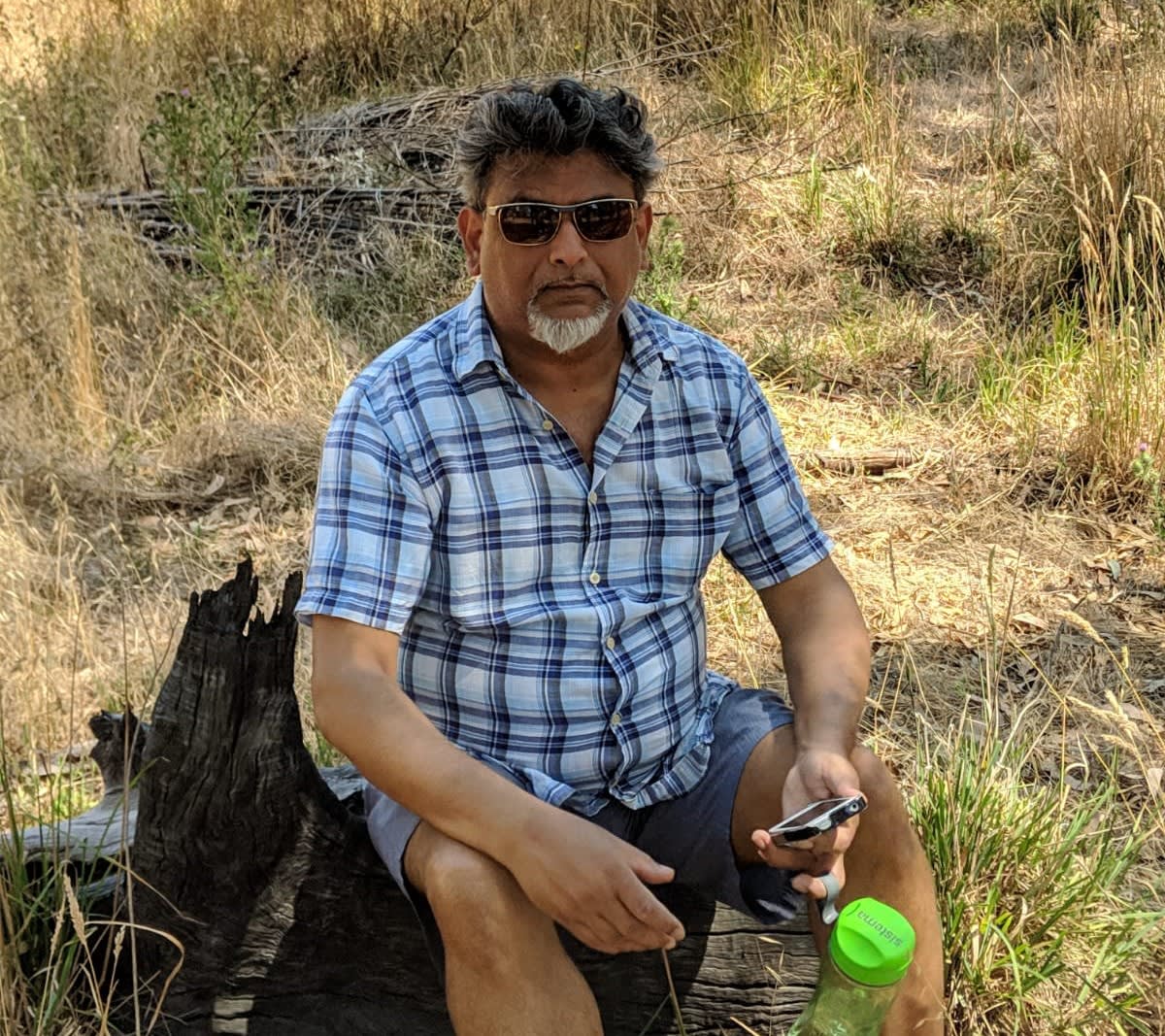 From heavy metal and rock and roll in his younger days, it is now classical and slow music that is easy on his ear. Also, it does not take much more than nature — greenery, lakes and birdsong — to de-stress him.
"I don't smoke. I rarely drink. I eat healthy foods, not that it's helping with my weight," he quips.
His response to people who ask about his job has also changed, says the father of one. In the beginning, he would perhaps "gloat a bit".
"When I was a young trainee, it felt quite sexy … quite glamorous being a forensic psychiatrist. You were among the tough guys, and going into (the job), you form these images from watching movies," he says.
Over time, he has become more cautious because people tend to be curious about his patients once they hear what he does for a living.
"I generally say I help people who are in distress in prison and the legal system, but I'm a psychiatrist. And that kind of shuts people up," he adds.
'ANOTHER CRACK AT LIFE'
Less visible to the public than court-related work is the way forensic psychiatrists treat offenders after sentencing and provide inmates with mental healthcare.
The treatment is for the long haul as the patients could live in forensic or secure hospitals for eight to 10 years or more, says Sarkar.
The aim of treatment is to "give them another crack at life that they didn't get the first time around". It often requires intensive rehabilitation after patients have been treated with medication
They get therapy to aid their psychological understanding and help them be more able to tolerate and interact with others safely. They may also receive skills training to enable them to make a living after release, he notes.
Except for a "small handful" of cases comprising the "really untreatable psychopathic individuals", Sarkar believes everybody is redeemable to different extents.
Some may never leave the prison or hospital system, he says. But within these systems, they are "capable of forming compassionate relationships, helping those who are in need".
"That's how I see my goal: How I can make a person more productive to society," he adds.
One of the most rewarding cases of his career was a man he treated in the United Kingdom. The man had schizophrenia and was "very unwell" when he ran into a church one morning with a sword and injured parishioners.
He got well after years of treatment and received training in information technology at a secure hospital. The last Sarkar heard, the patient found work after his release, got married and was living in the community, with support from a team.
Another uplifting case was that of the Nigerian accused of drug trafficking in Singapore. Ilechukwu Uchechukwu Chukwudi was caught in 2011 with a suitcase found to contain drugs and was later convicted by the highest court in the land.
He was facing the gallows or life in prison when Sarkar assessed him sometime between 2016 and 2017. Sarkar's assessment was that Ilechukwu suffered from post-traumatic stress disorder after seeing a tribal massacre in Nigeria at the age of five.
It made a pivotal difference to the case — there was possibly an innocent reason why he had lied and given inconsistent statements to the police. His lawyers fought to have the Court of Appeal review the conviction.
He was acquitted in 2020, nine years after his arrest. Sarkar's finding was "precisely the evidence we needed to take the case across the line", said Johannes Hadi, one of the defence lawyers.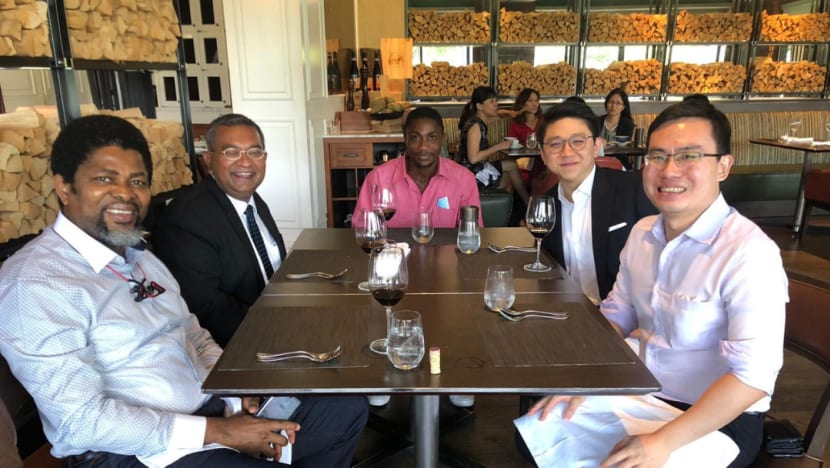 "I think that was because he'd spent some time in London, where he had a lot of contact with refugees from the African continent who were fleeing precisely this kind of ethnic tribal conflict (that Ilechukwu had encountered)," says Hadi.
"I felt he was attuned to some aspects of the human experience that not many people in Singapore are."
The lawyer, 31, met Sarkar when the latter flew to Singapore to give further evidence to the court in 2018. "I remember — after meeting him — thinking maybe psychiatry is something I want to do," Hadi says with a laugh.
To Sarkar, he is simply doing his part in the criminal justice process. "I'm not on the prosecution's side or the defence's side; I'm on the side of the evidence because that's what matters," he says.
"That keeps my conscience clear."
To hear more about patients Dr Jaydip Sarkar has helped, tune in to Heavy Duty here. This CNA podcast series is about people whose jobs deal with the dark side of human nature, and life lessons they have learnt. New episodes on Friday.