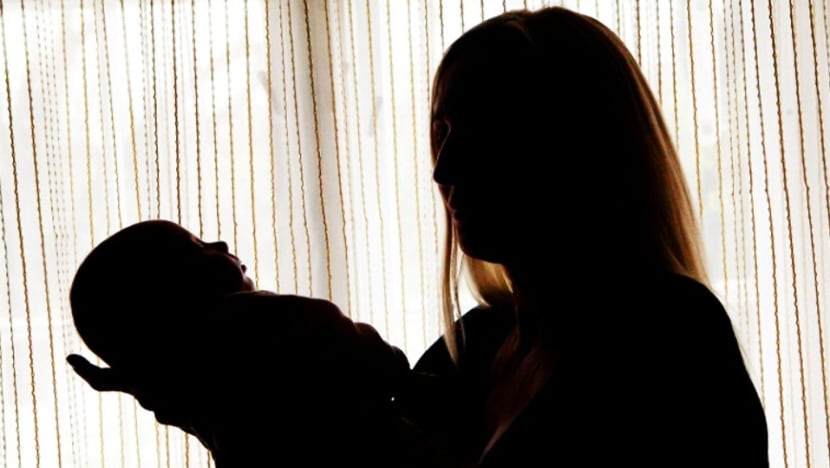 SINGAPORE: A married Filipino maid who physically abused her employer's baby, recorded the acts on her mobile phone and sent videos of the child crying in pain to her lover, was sentenced to nine months' jail on Friday (Jul 13).
Leslie Ann Belmonte Dieza, 36, arrived in Singapore to work as a domestic helper in 2016.
She is married to a logistics coordinator, who also works in Singapore, but the couple had a strained relationship as Dieza was having an affair with another man, known only as Raymond.
Dieza committed the offences on Apr 11 this year, at the condominium unit her Australian employer lived in.
She was looking after her employer's son, who was just over a year old at that time, when she got into a heated argument with Raymond during a video call on Facebook between 2pm and 3pm.
She then decided to record videos of herself abusing the boy - who cannot be named due to a gag order - in order to show Raymond what she was capable of when angry, court documents said.
The boy was lying on the bed getting ready for a nap when Dieza placed her mobile phone on the side of the bed with the camera angled at him and started recording.
The recording, which was 1 minute 34 seconds long, showed Dieza press the boy's face into the mattress, smother him with a pillow and shake him. She also pulled and lifted the boy up by his hair, and threw him against a pillow.
Throughout the ordeal, the boy screamed and cried in pain.
Later that day, Dieza was with the boy in the kitchen when she again decided to record herself abusing the child.
This time, Dieza grabbed the boy's arm and used the broad side of a kitchen knife to repeatedly smack him on his buttocks.
The video clip was 35 seconds long, in which the boy was screaming and crying.
VIDEO CLIPS FORWARDED TO ACCUSED'S HUSBAND
Dieza sent the two videos to Raymond, who asked his sister to contact Dieza's husband. The video clips were forwarded to Dieza's husband, who then went to meet Dieza.
The couple had an argument during their meeting.
Dieza's husband later called the police, stating that he believed his wife was not in a position to look after a child.
He said: "My wife Leslie Ann is working here as a domestic helper. She is taking care of a kid. With her state of mind, she is not in the right capacity to take care of a kid."
He added that Dieza told him that she had just been scolded by her employer and "she can't take it".
"I am worried for the safety of the kid and also worried of losing my job here because of her," he said.
Dieza was arrested at the condominium that night, and the child was taken to hospital for a check-up.
The boy had a 1cm-long abrasion on his foot and two small old scabs on his back.
District Judge Jasvender Kaur sentenced Dieza to nine months' jail for two charges of ill-treating a child. 
Dieza could have been jailed for up to four years and fined up to S$4,000 for each charge.