Maid jailed for stealing employer's S$64,000 Patek Philippe watch, jewellery
The single mother, who inherited her friend's loan shark debt, stole her employer's luxury watches and jewellery.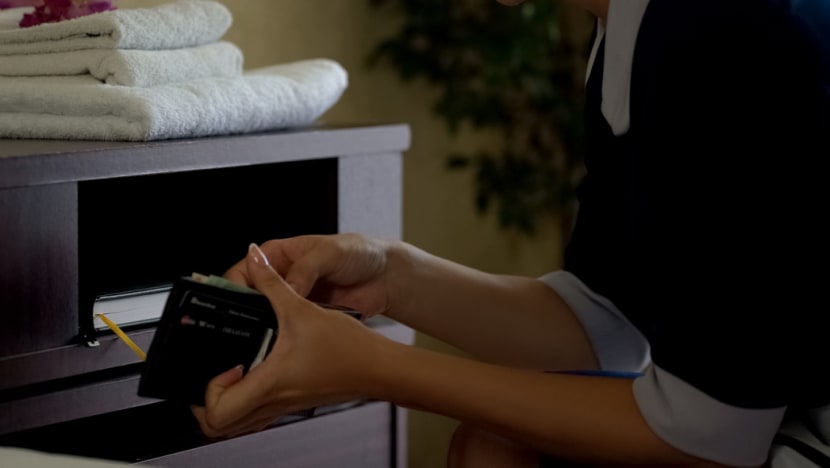 SINGAPORE: A single mother who came to Singapore to work as a maid to support her family was dragged into loan shark harassment because of a friend.
She turned to stealing her employers' luxury watch and jewellery to pay off her debts.
Indonesian national Maya Amara Putri, 40, was sentenced to 21 months and one week's jail on Tuesday (May 16).
Maya pleaded guilty to four charges, including theft by servant and transferring criminal proceeds out of the country.
Another seven charges were considered in sentencing.
The court heard that Maya worked for a German couple who lived in the Bukit Timah area.
She was the sole breadwinner for her two children and sick mother back in Indonesia, and would pawn her jewellery at pawnshops in Singapore whenever her children needed money.
However, in 2022, Maya agreed to a friend's request to let her use her work permit to borrow money from a moneylender.
Her friend later returned to Indonesia without repaying the loans, and the loan sharks began harassing and threatening Maya instead.
Maya decided to steal items from her employers' house and pawn them off for cash to repay her loans and debt. 
In March 2023, she saw her boss' Patek Philippe watch on the basin of the master bedroom toilet and stole it. She pawned it off for S$6,000 (US$4,492) on her day off.
The watch was worth S$63,840.
When Maya's employer realised his watch was missing, he confronted his two helpers about it. Maya admitted to stealing it and her employer called the police.
Investigations revealed that Maya also stole other items including a gold ring worth S$4,758 and a pair of ear studs worth S$5,400.
The theft of other jewellery and watches belonging to her employers, including a S$10,000 Omega watch and a S$20,000 Rolex, were in the charges taken into consideration.
Of the money she obtained from pawning off the precious items, Maya remitted S$204 back to her son in Indonesia. She also made bank transfers as directed by the loan sharks.
All the stolen items were recovered and seized by the police, with Maya's employers paying S$6,800 to the pawn shops involved to relinquish their claims on the stolen items.
The prosecutor asked for 21 months and one week's jail to 24 months and two weeks' jail.
In mitigation, Maya said she was remorseful and pleaded for a lighter sentence.
In sentencing, the judge said the jail term asked for by the prosecution in view of the number of charges and value of the items stolen was fair and reasonable.
He backdated her jail term to take into consideration her period of remand.