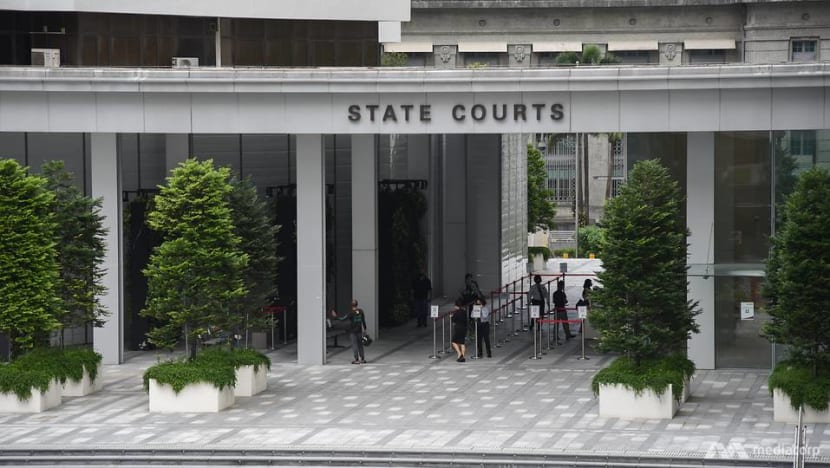 SINGAPORE: A man was jailed for eight weeks on Tuesday (Jul 5) for taking nude videos of his ex-girlfriend with a spy camera in the room that they used to share.
The 48-year-old man pleaded guilty to one charge of insulting the woman's modesty. Another two similar charges were considered for sentencing.
The victim's identity is protected by gag order, and the man's name cannot be published as it could lead to her identification.
The court heard that the man and his girlfriend broke up in September 2019, and he moved out of the room they shared. But he still had access to the room as he knew the password for the lock.
In October 2019, he installed a pinhole camera in the room. He hid the camera among luggage, covering it with a black sheet that was used to keep dust off the luggage.
The victim discovered the camera in November 2019 when she took the luggage out to pack her belongings. She viewed the videos recorded by the camera and realised that several of them captured her nude.
Deputy Public Prosecutor Ng Shao Yan sought two months' jail, noting that the use of technology to make the recordings increased the potential for circulation of the nude videos.
Defence counsel Chung Ting Fai asked for four weeks' jail, arguing that his client was motivated by curiosity and jealousy over his failed relationship with the victim.
Mr Chung told the court that his client and the victim had lived together for seven years and travelled to China to meet each other's parents, and that his client intended to marry her.
But the lawyer said his client suspected his girlfriend was unfaithful after viewing footage from a closed-circuit television (CCTV) camera they placed outside the room for security.
When he confronted her about this, she denied ever bringing another man into their home, according to the lawyer.
This led the offender to feel betrayed, saddened and jealous, said Mr Chung. He then decided to install the pinhole camera to ascertain if the victim was bringing another man home.
The prosecution acknowledged these motivations, and Mr Ng said the sentence sought already took into account that his conduct did not appear to be for nefarious purposes.
District Judge Chay Yuen Fatt said that the man's actions nonetheless still constituted an invasion of the victim's privacy.
The punishment for insulting a woman's modesty is up to a year in jail, a fine or both.