Man taken to hospital after collision with another cyclist along Upper Thomson Road
The injured man's wife said a "peloton of crazy cyclists" caused the collision before riding off.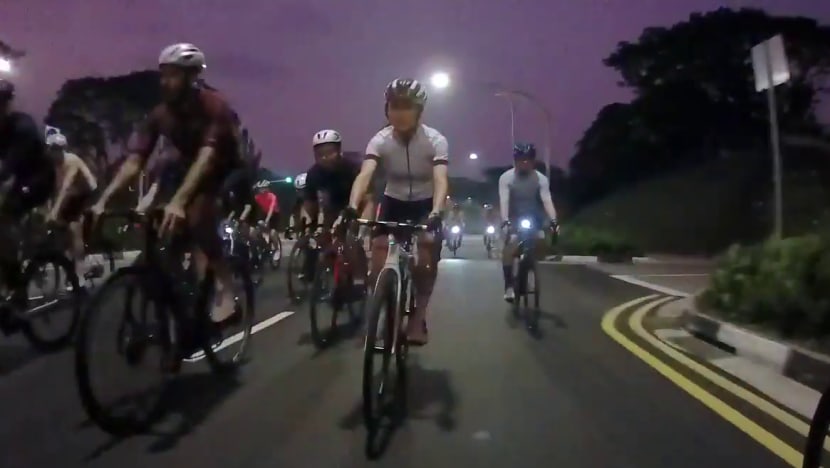 SINGAPORE: A man was taken to hospital following a collision with another cyclist along Upper Thomson Road on Sunday (Apr 16) morning.
The Singapore Civil Defence Force and the police said they were alerted to the incident at about 6.40am. 
The police said the accident involved two cyclists along Upper Thomson Road towards Sembawang Road, and that a 49-year-old man was conscious when taken to Khoo Teck Puat Hospital.
Police investigations are ongoing. 
In a Facebook post on Sunday night, a woman who identified herself as the injured man's wife said that a "peloton of crazy cyclists" caused the collision with her husband, Mr Andy Oh. 
Ms Serlina Eng said the group let their "egos get the better of them", ignored the safety of others and rode off despite hearing shouts and screams from her cycling group.
"No regard for the safety of others or even stopping when they hear a crash. And trust me, cyclists can hear a crash a mile away, it's the most dreaded sound," she wrote. 
As of Sunday night, Ms Eng said that her husband suffered a "minor brain bleed" which would be "monitored closely". She also said that hip and elbow fractures were ruled out.
Along with her Facebook post was a video showing the lead-up to the collision and the incident itself. The footage was captured via a camera that was attached to the rear of Mr Oh's bicycle. 
Ms Eng and Mr Oh's group was seen cycling before a separate group of at least nine other cyclists emerged next to them. The collision occurred shortly after and shouts could be heard as Mr Oh falls onto the road. 
His friends then stop by the side of the road, at the Springleaf MRT Station exit 3 bus stop, in order to tend to him and call for an ambulance. 
The other group of cyclists did not appear to have stopped after the collision.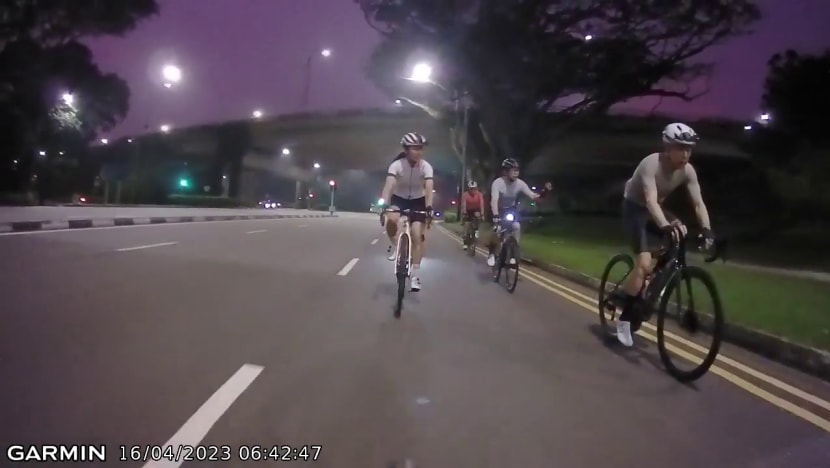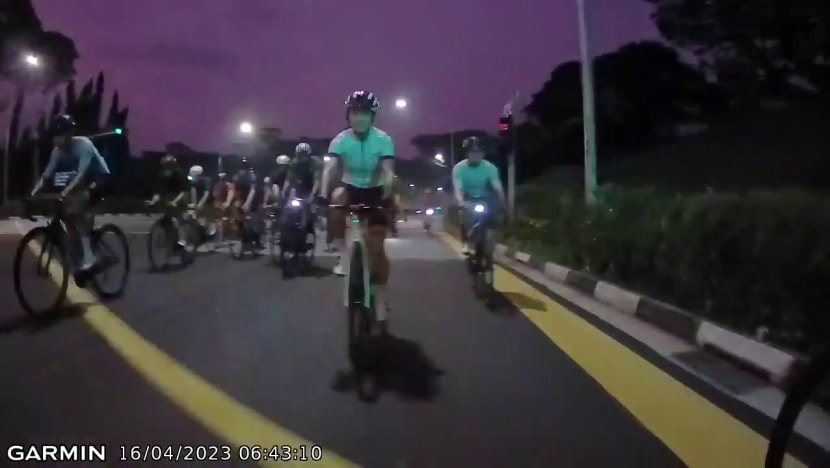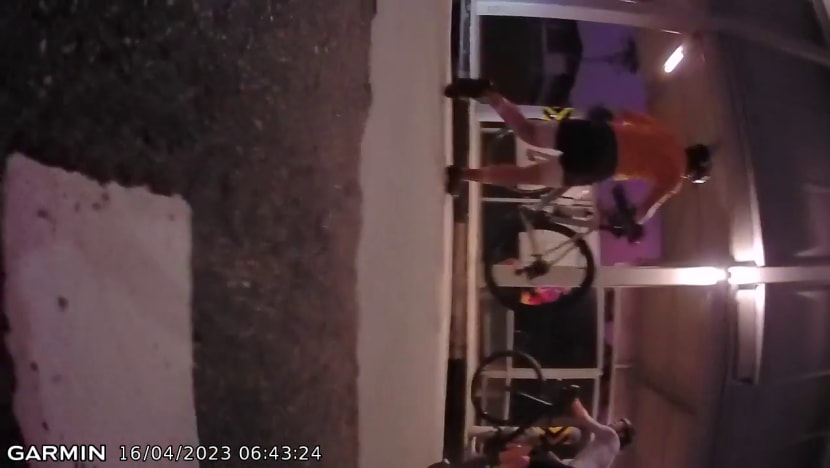 LEGAL ACTION
In response to queries from CNA, Ms Eng said in an update on Wednesday that Mr Oh's brain bleed was minor and that she was optimistic he did not suffer any cognitive issues. 
Although he was initially supposed to be discharged on Wednesday, this has been delayed as Mr Oh is still experiencing "dizziness and unsteady gait due to the head trauma" and a neurosurgeon will also need to assess him for mobility issues.
She said the cyclist involved in the accident had contacted her, claiming that he was unaware of the crash until a friend informed him about the incident.
The cyclist also said that the had "mechanical issues" with his bicycle and did not offer compensation. 
"We need to let errant cyclists know that they can't get away scot-free ... As cyclists, we need to be careful about being knocked by cars, last thing we need to be aware of, are fellow cyclists," she said, adding that they plan to take legal action.