Man convicted of conspiring to pocket over 25,000 iPhones from repair company, costing firm US$5 million
The man and his colleague exploited a loophole in processing and sold more than 25,000 iPhones to a buyer in Malaysia, making at least S$5.3 million in total profits.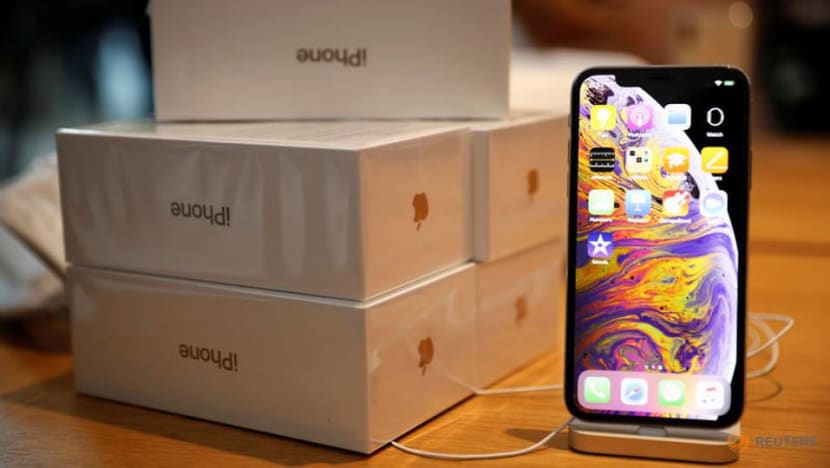 SINGAPORE: A man was convicted on Monday (May 29) of conspiring with a logistics manager to pocket more than 25,000 iPhones from a company tasked with repairing the devices, costing the firm US$5 million (S$6.8 million).
Lim Jen Hee, a 51-year-old Malaysian, had claimed trial for two charges of conspiring with Serene Ng Shu Kian to commit criminal breach of trust by misappropriating the phones.
However, the judge found him guilty of both charges on Monday, saying she found Ng to be a forthright and credible witness.
Ng, who was sentenced to nine years' jail in 2021 for her role in the case, had testified in the trial against Lim.
Both Ng and Lim worked for Pegatron Service Singapore, which repairs defective iPhones for Apple. 
Lim was formerly an assistant operations manager at the company, and committed the offences between January 2018 and May 2019 after he quit his job.
As logistics manager, Ng was responsible for receiving defective iPhones from Apple and its service providers or retailers.
The production team would check the phones and repair them, before the logistics department sent the phones back to the Apple service providers or retailers.
Phones that could not be repaired by the production team would be retained by the production team for further checks, or sent to Apple's warehouse vendor Schenker Singapore to be scrapped or torn down for parts, or repaired by a different service provider.
In late 2017, Ng began exploiting a loophole in Apple's and Pegatron's processes: She was authorised to manually write off a phone from Apple's inventory system, but she knew that Apple and Pegatron would not verify if the written-off phone had been delivered to Schenker.
In this way, she could indicate that a phone had been delivered even though it had been not. She would then sell the phones.
Lim found an overseas buyer willing to take the defective phones. He would provide Ng with the details of the transaction and communicate with the buyer.
Ng had a subordinate pack the phones, which were sent to Malaysia.
If the phones were rejected, Ng would have them sent back to her home in Singapore and she would return the phones to Pegatron without anyone noticing.
The pair split the profits between them, with Ng earning more than S$3.1 million in profit and Lim earning between S$2.2 million and S$2.9 million.
Lim spent the money on his personal expenses and legal fees. 
The crimes were uncovered when Apple launched a surprise audit in May 2019 and discovered that there were phones that were unaccounted for.
As Pegatron was contractually obliged to pay Apple compensation of between US$150 and US$250 per misappropriated phone, Pegatron paid US$5.05 million to Apple as compensation.
Lim will be sentenced at a later date.