Man wanted to be paid for attending court during wife's lawsuit against PUB, court rejects him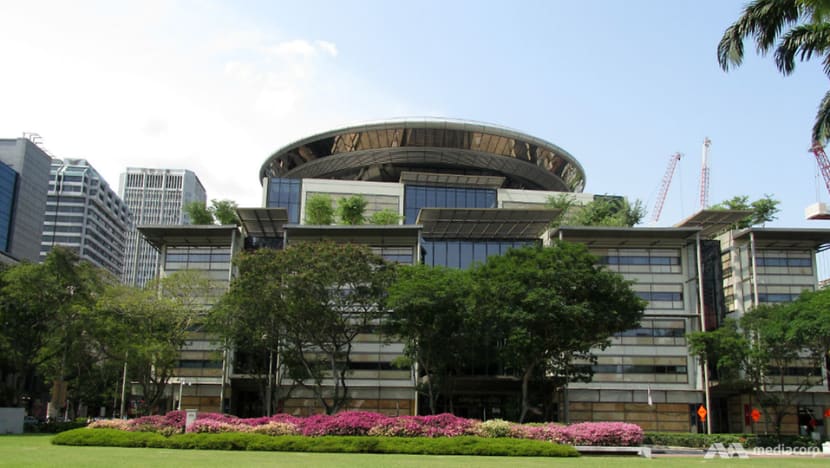 SINGAPORE: A court has rejected the payment claims of a man who wanted to be compensated for his time for accompanying his wife to court for her lawsuit against PUB.
His wife, Ms Chan Hui Peng, had sued PUB for S$5 million after falling into an open manhole.
The trial was set for two weeks in November 2020, but Ms Chan accepted an undisclosed settlement offer by PUB on the fourth day.
Ms Chan's husband, Mr Sim Kwang Jui, accompanied her to and from court for the four trial days. He had been subpoenaed by PUB as a witness, but his attendance as a witness was scheduled for the second week, so he never attended court as a witness.
In a judgment issued on Friday (Sep 23), Justice Andre Maniam detailed how Mr Sim sought payment from PUB for attending court on the first day of trial.
He asked for S$34.59 for transport and meal expenses, providing receipts, and S$750 for a day's worth of work. He said he earned S$14,700 a month.
PUB said it was not obliged to pay Mr Sim anything, but the board's lawyers from WhiteFern LLC said they could advise PUB to pay for the transport and meal expenses of S$34.59. Mr Sim did not want this offer.
He said he would be referring the issue of other subpoena fees on his first day of attendance in court to the Law Society of Singapore, but WhiteFern told him this was not the proper forum.
Mr Sim complained to LawSoc anyway, claiming that PUB's lawyers had "cheated" him out of payment for attending court on the first day. His complaint was dismissed.
Mr Sim then filed a claim in the Small Claims Tribunals against WhiteFern. He raised his claim to S$3,815.09 and alleged that he had a contract with WhiteFern for the provision of services for that sum. He claimed that those services were for his court attendance as a subpoenaed witness. At this point, he had increased his claim from one day's worth of court attendance to five days.
The Small Claims Tribunals dismissed Mr Sim's claim. At this point, PUB offered Mr Sim S$1,000 to settle the matter, according to court documents.
However, he turned it down and said he would file a lawsuit if he was not paid S$3,932.93 and complained to the Ministry of Sustainability and the Environment.
PUB then wrote to the trial judge, Justice Maniam, to resolve the issue of whether Mr Sim should be paid for being subpoenaed by PUB. By this time, Mr Sim's claims had risen to S$7,826.28.
This amount included claims for his unsuccessful complaints and claims to LawSoc and the Small Claims Tribunals, and a claim for his time in writing to court.
PUB, LAWYERS NOT OBLIGED TO PAY HIM
Justice Maniam said in his full grounds of decision on Friday that neither PUB nor its lawyers were obliged to pay Mr Sim anything for the subpoena.
"Mr Sim went to court because he was accompanying his wife, the plaintiff. He was not attending court on the subpoena, he was not complying with an order to attend court, and he did not incur time and expenses in complying with the subpoena for which he ought reasonably to be compensated," said the judge.
He pointed that Mr Sim intended to attend his wife's trial even before the subpoena was served on him. 
He mentioned his original intention to follow his wife's trial proceedings and "watch after and take care" of her during the trial, but complained that he was deprived of his privilege and satisfaction of using his leave to sit in the court hearing to follow the proceeding.
This was because he was subpoenaed as a witness and asked to leave the courtroom while other witnesses testified, as he was a material factual witness.
He had applied for leave from his job on Nov 12, 2020 and it was approved that same day. Three days later, PUB's lawyers served the subpoena on him.
Even before the trial commenced, Mr Sim had written to WhiteFern to ask about the issue of payment for his attendance as a witness. He told the law firm that he needed to apply leave in order to attend court, but did not tell the firm that he had already secured the leave for the first week of trial.
"Mr Sim has spent the better part of two years pursuing payment that he is not entitled to," concluded Justice Maniam. "He should stop chasing after the wind."