After 2 years of 'boring' New Year celebrations at home, crowds flock to Marina Bay to ring in 2023
Countdown celebrations around the Marina Bay area over the last two years were muted due to COVID-19 restrictions.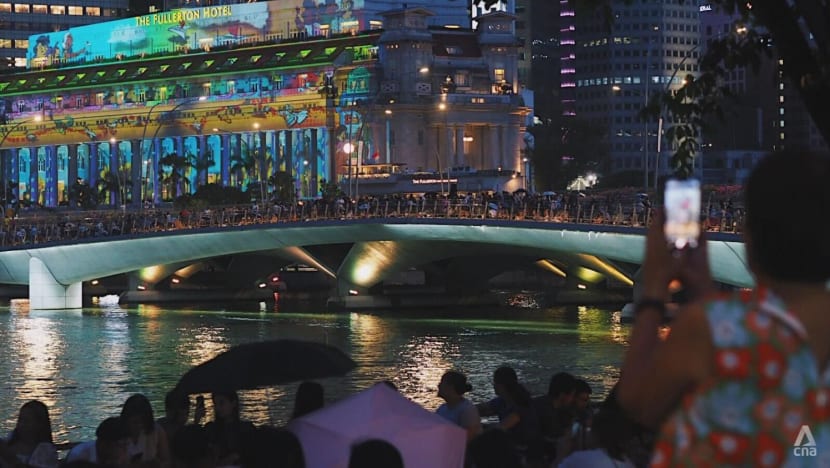 SINGAPORE: The evening drizzle didn't dampen the mood on Saturday (Dec 31) as crowds lined the Marina Bay area with umbrellas and selfie sticks in anticipation of Singapore's first full-scale New Year countdown after the COVID-19 pandemic. 
While festivities were scattered around the Marina Bay area, those who spoke to CNA said they were mainly looking forward to the fireworks. 
Voon Hou Yeu, a 25-year-old Malaysian living in Singapore, arrived at 6pm to scout for a good spot to view the fireworks. 
It is his first time at Marina Bay for the countdown party as he usually spends New Year's Eve with his family in Malaysia.
"Since I'm not going back to Malaysia, I decided to come here. After COVID, everyone is celebrating. I like the crowd," the healthcare worker said. 
"I just want to feel everyone is enjoying this moment, like people coming out and celebrating together for a good time."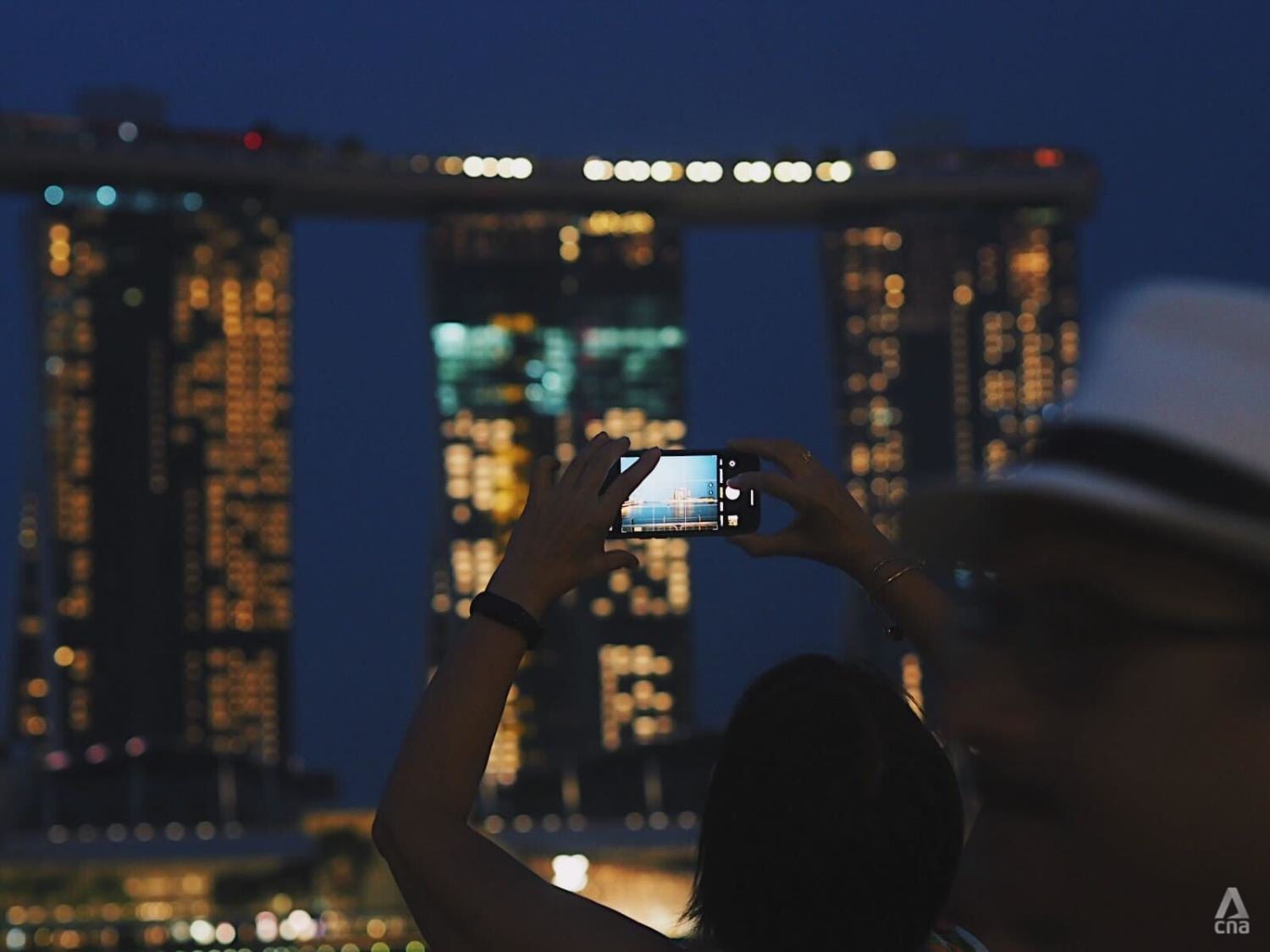 Eleven-year-old Lok Jun Xin has been to the countdown in previous years and is happy to be part of the celebrations again and to "move into a new year". 
"My favourite part is the fireworks. Very sad cannot see the beautiful fireworks (during the last few years)," said the Singaporean boy.
"Celebrating at home is different from celebrating here. Very boring and we always watch TV." 
His mother, Ting Seow Lan, told CNA that she and her husband took their two children to the Marina Bay area this year to "enjoy and celebrate". 
She agreed with her son that the past two years were "quite boring" at home and hoped that the celebrations would herald a "better economy" for the country. 
"THE TRIP OF A LIFETIME" 
Tourists ringing in the New Year for the first time in Singapore also expressed joy at being in the Marina Bay area. 
Masira Rosli arrived in Singapore two days ago on holiday while taking a break in between jobs. 
The 22-year-old from Kuala Lumpur, who was at the celebrations with her younger sister, said she wanted to come to the Marina Bay area as festivities back home are "not as fancy as here". 
"It's fun to see lots of people here from all over the world. It's a nice feeling being here after COVID," she said. 
Ms Masira added that she appreciates the Crowd@Marina Bay website which shows crowd levels online, as it made her "feel safe". 
The Singapore Police Force has been restricting access to certain areas depending on the crowd situation, closing and reopening areas as part of crowd control measures. 
Travellers from the UK, Christine and Gary Samways, told CNA that the crowd control was "absolutely brilliant". 
The retired married couple, who are in Singapore for the first time, arrived a couple of days ago for a five-day holiday. They praised the "absolutely stunning lights and colours" around Marina Bay. 
"During the two years of COVID, we didn't do much. We didn't know what to expect," said 74-year-old Mrs Samways.
"We heard there was supposed to be a light display and a concert. We wanted to come here for the atmosphere. And it's wonderful."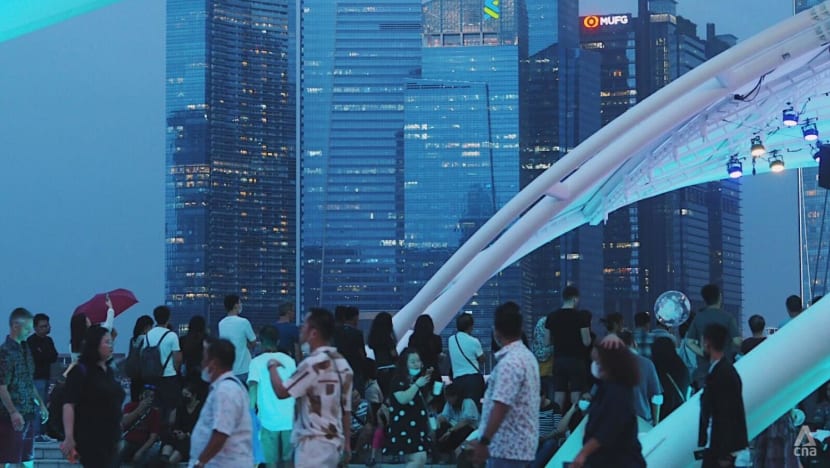 Mrs Samways said she and her husband had always planned on coming to Singapore. This visit is part of a seven-week holiday. 
"This is the trip of our lifetime. We've saved long and hard," she said. 
"My New Year's resolution is to come back (to Singapore)," added 69-year-old Mr Samways.
Meanwhile, 11-year-old Jun Xin had a similarly clear goal in mind: "To get good marks in PSLE."
But Ms Masira, the 22-year-old Malaysian who is in between jobs, was less certain about her resolution. 
"So far I haven't thought of one. I'm not really a resolution person. I would just go with the flow," she said.