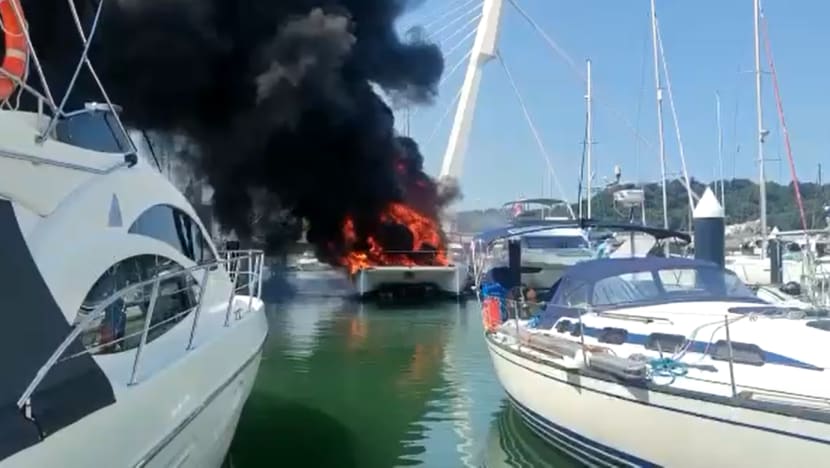 SINGAPORE: A fire broke out on a boat docked at Marina at Keppel Bay on Monday (May 30) morning, with the blaze lasting an hour before it was extinguished. 
In videos sent to CNA, flames can be seen raging on the vessel, producing a column of black smoke.
A witness who wanted to be identified as Ray told CNA that he had been travelling to Sentosa for work via cable car when he noticed the fire. 
"I happened to look out the cable car window when I noticed the smoke," he said.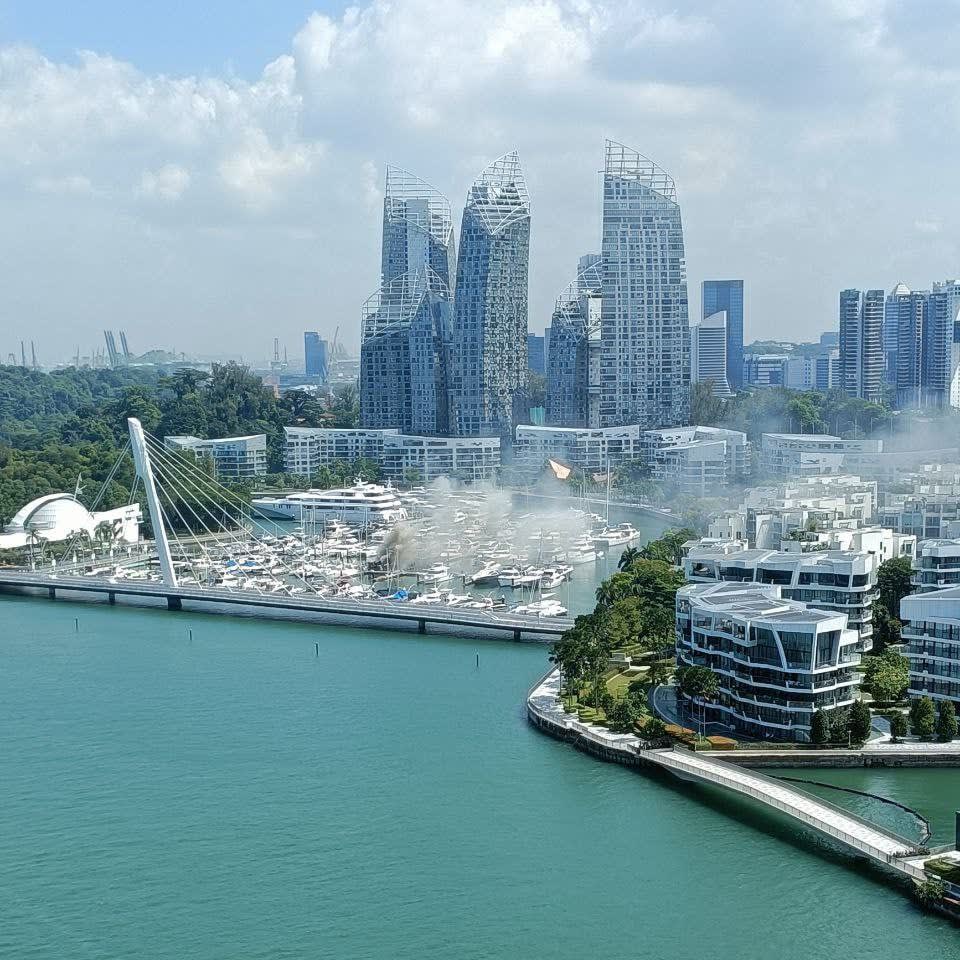 Content creator Jaren Koh told CNA that he had noticed black smoke in the air from his home in the Harbourfront area. He later went to investigate the incident and found the boat on fire.
Videos sent to CNA by Mr Koh showed Singapore Civil Defence Force (SCDF) firefighters and several other individuals attempting to extinguish the blaze.
SCDF said that it was alerted to the incident at about 11.30am at 2 Keppel Bay Vista.
"Upon arrival, the fire was seen raging from a vessel berthed at a pier," said SCDF in a Facebook post. 
Firefighters, aided by staff members of the premises, immediately deployed three water jets and three hosereels from the pier to surround the vessel in order to contain the fire and prevent it from spreading to other vessels.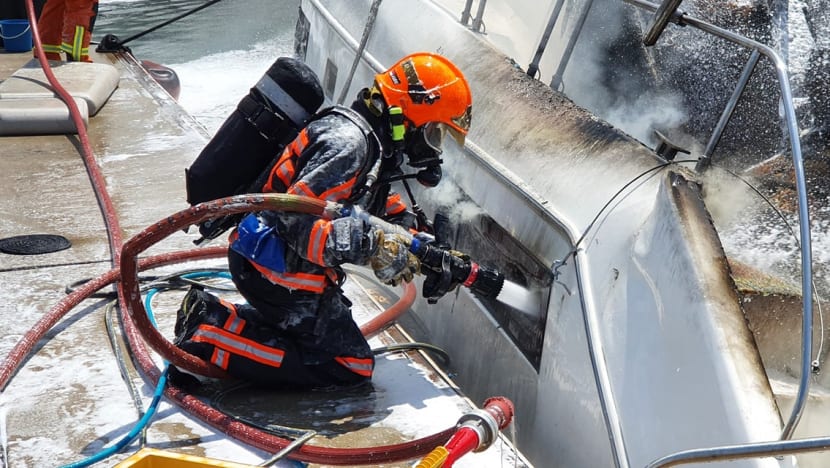 A vessel from the Maritime and Port Authority of Singapore (MPA) was also involved in the firefighting operation.
Photos of the scene showed the charred structure of the vessel surrounded by foam as firefighters worked to bring the situation under control. 
The fire was extinguished in about an hour with two water jets, two foam jets, and a water monitor from the MPA vessel.
Damping down operations are ongoing, said SCDF, adding that no injuries were reported.
The cause of the fire is under investigation.