MAS' monetary policy focuses on inflation, does not consider potential impact on profits: Alvin Tan
Taking into account the impact on its financial performance would have undermined the Monetary Authority of Singapore's (MAS) mission to keep inflation low and ensuring medium-term price stability.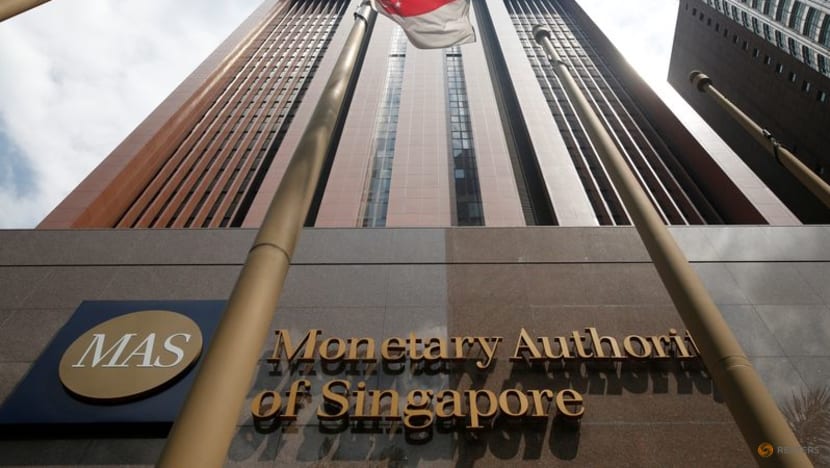 SINGAPORE: Singapore's monetary policy focuses on keeping inflation low and "does not take into account any potential impact" on the central bank's profits, said Minister of State for Trade and Industry Alvin Tan on Wednesday (Aug 2).
This is a similar approach taken by other major central banks around the world, which have also reported losses from monetary policy operations over the last year, he added in a parliamentary reply.
"MAS' monetary policies focus purely on keeping inflation low and ensuring medium-term price stability. It does not take into account any potential impact on MAS' profits because to do so would undermine its mission.
"MAS' financial performance is a necessary consequence of its conduct of monetary policy," said Mr Tan in response to several parliamentary questions about the record loss posted by the Monetary Authority of Singapore (MAS) in the last financial year.
For the financial year ended Mar 31, MAS recorded a net loss of S$30.8 billion (US$22.8 billion), widening significantly from a S$7.4 billion loss in the year before that.
This was largely due to the central bank's aggressive monetary policy tightening to bring down inflation, which paved the way for a "broad appreciation" of the Singapore dollar against other currencies – such as the US dollar, euro and yen – that the official foreign reserves were held in.
As MAS' financial results are reported in the Sing dollar, it saw "significant" negative currency translation effects of about S$21.4 billion, or 70 per cent of the annual net loss, the central bank said in its annual report last month.
MAS also incurred higher interest expenses of S$9 billion as part of mopping up excess liquidity in the banking system. This made up around 30 per cent of the loss MAS incurred in the last financial year.
These two factors outweighed a "small" investment gain of S$0.6 billion made on the country's official foreign reserves, the central bank had said.
Speaking on MAS' investment performance, Mr Tan, who is a MAS board member, said last year was an "unusual year" for financial markets where both bond and equity markets performed badly.
The central bank's investment performance will have to be viewed from a longer-term perspective, he said, while adding that MAS' investment portfolio had benefited from an unusual period of low inflation and low interest rates since the 2008 global financial crisis.
"Including this latest year, MAS recorded an annual average investment gain of S$11.7 billion in the last 15 years," he told the House.
"Over a 20-year period, MAS' average annual investment gain was 3.7 per cent. Notwithstanding the financial loss that we had been discussing, MAS' (official foreign reserves) position remains strong."
Several Members of Parliament also asked how MAS' financial results will impact the government's Budget.
The MAS contributes to the government's coffers in two ways.
One of which is the net investment return (NIR) framework where the government can spend up to 50 per cent of the expected long-term investment returns generated by MAS, GIC and Temasek - the three entities tasked to manage the country's reserves.
Mr Tan said the NIR is based on the long-term expected returns of these entities and as a result, is "not affected" by short-term performances. Accordingly, MAS' net loss in the last financial year has "no impact" on the NIR that is available to the government, he added.
Like other statutory boards, MAS also makes contributions to the government's consolidated fund in lieu of corporate income tax. This is based on 17 per cent of the net profit for the year, after offsetting cumulative losses from previous financial years.
Recognising that MAS contributions "will vary considerably from year to year", the government has opted to smoothen this revenue volatility by requiring MAS' annual contributions to be paid in equal proportions over a period of three years, said Mr Tan.
Given its record net loss in the last year, MAS will not contribute to the government's consolidated fund. It will, however, still contribute S$0.4 billion to the consolidated fund in the current financial year based on past profits.
"This smoothening formula has thus helped to mitigate the impact of MAS' net loss on the government's budget," Mr Tan said.
Reiterating that the MAS' "over-arching mandate is to ensure macroeconomic stability", Mr Tan said the government does not expect MAS to deviate this mandate to maximise its contributions to the government's budget.