CNA Explains: Are the lines between mature and non-mature HDB estates blurring?
The decades-old classification is under review, and any changes will likely affect the balloting system for Build-to-Order flats.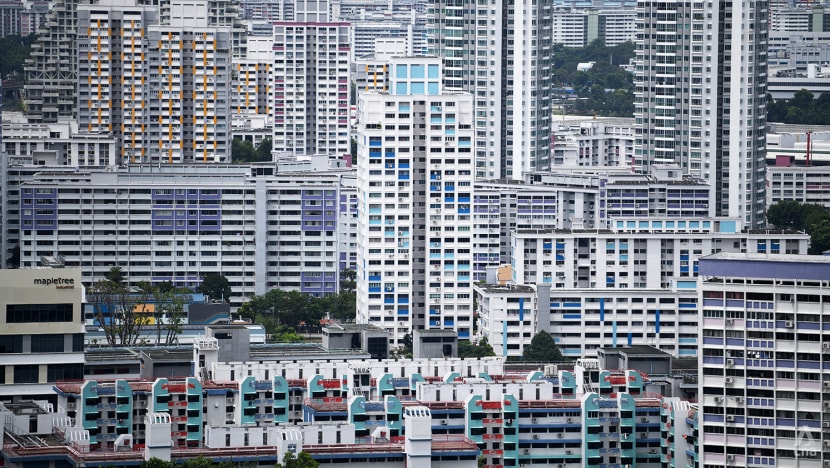 SINGAPORE: The classification of Housing Board estates as "mature" or "non-mature" is pretty much taken for granted now, but it has not always been the case and may not be in the future.
The demarcation started in 1992, and in November last year, Minister for National Development Desmond Lee said it should be reviewed to "keep pace with the times".
The details have yet to be announced, but any changes will likely affect the balloting system for Build-to-Order (BTO) flats.
Here's a look at the decades-old classification: 
Which are the mature and non-mature HDB towns and estates? 
There are 27 Housing and Development Board (HDB) estates and towns, of which 15 are categorised as mature and 12 as non-mature.
The mature towns and estates are: Ang Mo Kio, Bedok, Bishan, Bukit Merah, Bukit Timah, Central Area, Clementi, Geylang, Kallang/Whampoa, Marine Parade, Pasir Ris, Queenstown, Serangoon, Tampines and Toa Payoh.
The non-mature towns and estates are: Bukit Batok, Bukit Panjang, Choa Chu Kang, Hougang, Jurong East, Jurong West, Punggol, Sembawang, Sengkang, Tengah, Woodlands and Yishun.
Pasir Ris, Tampines and Serangoon were reclassified from non-mature to mature estates between 1992 and 1994, HDB said. No other towns or estates have been redesignated since.
When did the classification start? 
It began in 1992, when changes were made to the balloting process to give priority to first-timers and applicants who were repeatedly unsuccessful in their flat applications. 
In December 1991, it was reported that the HDB booking system will be modified to give first-time applicants priority in new towns still under development (i.e. non-mature estates). This was partly due to a swell in the number of people who had a flat but were applying for a second one to "upgrade".
Estates were categorised depending on the availability of land. Non-mature estates had more land available for public housing development, while mature estates had limited land but high demand.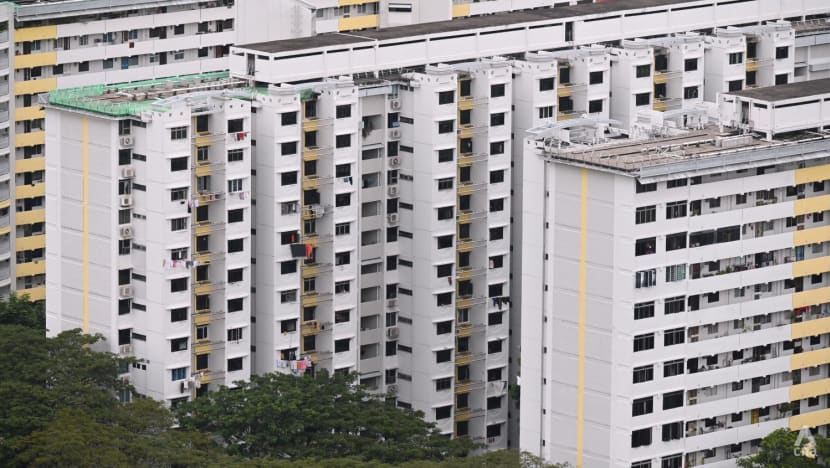 The classification was necessary because other than price, scarce goods (in this case, HDB flats) are commonly allocated using a queue or lottery system, said Celia Moh Chair Professor of Economics at Singapore Management University Phang Sock Yong.
"Over the decades, HDB has used both waiting list and balloting as the non-price mechanism for allocating new flats," said Prof Phang.
"Under the balloting system, the classification of new flats into mature and non-mature locations and weighting the chances of success of applications differently by this classification allows the HDB to prioritise different categories of applications."
These include first-timers over second-timers, married couples over singles and other criteria. HDB has, over the years, consistently urged applicants to opt for non-mature estates to have a higher chance of getting a flat.
What are the differences when it comes to balloting?
More than 10 priority schemes apply to the balloting of BTO flats – for example, 95 per cent of new flats are now set aside for first-timer families.
This BTO allocation quota has been tweaked multiple times over the years. The differences between mature and non-mature estates have also lessened over time, and HDB increasingly uses other parameters for balloting.
One main difference between mature and non-mature estates now is that first-timer families get an additional ballot chance in a non-mature estate if their first two applications (also in a non-mature estate) were unsuccessful.
Applicants do not get additional ballot chances for unsuccessful BTO applications in mature estates.
Singles applying for BTO flats are only eligible for two-room homes in non-mature estates.
Is the classification still relevant?
Back in the 1990s, the demand for flats in mature estates was much higher than for homes in non-mature estates – according to a Straits Times report in March 1994, there were 20 applicants for each new flat in Bedok.
HDB said that while mature estates are often perceived as having more established amenities and transport networks compared to non-mature estates, this distinction has blurred over the years.
For example, non-mature estates such as Yishun and Jurong East have a wide array of amenities, comparable to mature estates such as Bedok and Queenstown, a spokesperson said.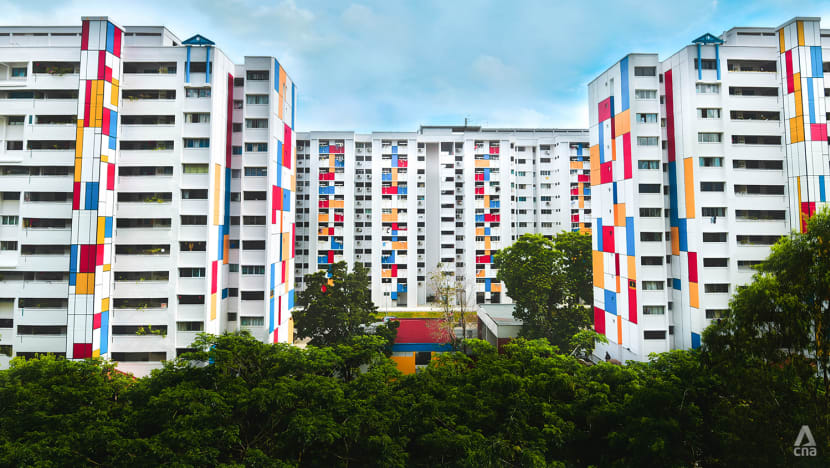 When it comes to buying a flat, some top considerations are property prices, transport accessibility, amenities such as malls, food centres and clinics, and nearby schools, said Mr Nicholas Mak.
 
"Whether the flat is in a mature or non-mature estate is not the most important factor, unless this label affects one's eligibility to apply for the BTO flat," said Mogul.SG's chief research officer.
 
Differences in connectivity have also faded as Singapore builds more MRT lines. Professor Qian Wenlan said the much sought-after proximity to MRT stations may no longer be such a compelling selling point in future. 
"Some non-mature towns – such as Sengkang, Jurong East and the Jurong Lake District – have an impressive range of facilities and amenities similar to those in mature estates. And home seekers are not oblivious to this fact," said Prof Qian, the Ng Teng Fong Chair Professor in Real Estate at the NUS Business School.
Does it make a difference to applicants? 
Popular BTO projects in Jurong East, for example, have attracted higher application rates than those of mature estates such as Kallang/Whampoa and Queenstown, Prof Qian added.
Looking at the past few BTO launches, it's clear that the picture has become more complicated.
One example is Woodlands South Plains, which was more popular than projects in some mature estates. The project is very near an MRT station, as well as near the Woodlands regional centre.
It is still true that mature estates garner more interest from applicants, but it appears that applicants now pay more attention to the specific location of the BTO project, and not the labels of "mature" or "non-mature".
How might the classification change?
Beyond just the mature versus non-mature distinction, the valuation of an HDB flat in future may focus more on geographical considerations, such as proximity to the city centre or major business and recreational hubs.
Prof Phang thinks that hedonic pricing models, which identify key factors determining HDB resale prices, can be a guide. 
Based on several studies, geographical factors that affect HDB resale prices are: Distance to the CBD, distance to the nearest MRT station, distance to the nearest hawker centres, to greenery and water bodies.
In late 2021, the government announced the launch of the Prime Location Public Housing model, which could be an indicator of things to come.
Under this model, public housing is built in prime locations like the city centre and the Greater Southern Waterfront. This gives Singaporeans the opportunity to live in choice districts without having to fork out prohibitive sums for private homes, Prof Qian said.
As attributes become more similar across HDB estates, the inception of the Prime Location Public Housing model suggests that location will become "an even more salient differentiator", she added.