Singapore's Max Zeng displays geography knowledge on University Challenge again; Imperial College moves into semi-finals
SINGAPORE: Maximilian Zeng – the Singaporean student with a talent for answering obscure geography-related questions on British television quiz show University Challenge – has done it again. 
On Monday (Feb 14), the Imperial College London student and his team played against the University of Reading on the popular, long-running TV show. Zeng nailed almost every question he answered, helping Imperial College into the semi-finals.
At the end of the episode, Imperial College racked up 225 points, while Reading had 120. 
One of these questions involved a picture round, showing the coat of arms of a European country's navy. Contestants were supposed to guess the country. The answer was Italy, Zeng replied confidently. 
Another question to get them bonus marks involved the "so-called coloured cities" of the Indian state of Rajasthan, where contestants were supposed to identify the city from the description. 
One description was "the city nicknamed the pink city, after its ruler ordered buildings to be repainted pink, the colour of hospitality, before a visit by the Prince of Wales in 1876". 
Zeng instantly voiced out his thoughts: "Is it Jodhpur or Jaipur? Jodhpur is the blue city I think, so Jaipur would be the pink city." 
His teammate, Michael Mays, repeated Zeng's answer (Jaipur) – which was, to no one's surprise, correct.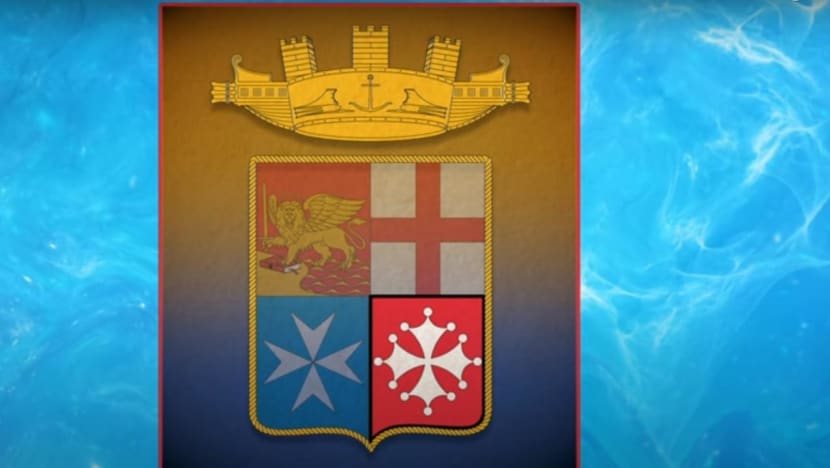 INCORRECT QUESTIONS 
A few questions proved to be Zeng's stumbling blocks. One was a follow-up to the question about the Italian navy's coat of arms.
Each quarter on the shield represents a maritime republic that once dominated the Mediterranean, and contestants were asked to name the maritime republic of the identified quarter. 
When the bottom-right quarter on the shield lit up on the screen, Zeng said: "This one's either Pisa or Amalfi. Go with Amalfi."
"No, you should have gone with Pisa," replied host Jeremy Paxman. 
Subsequently, in another question about the "coloured cities" of Rajasthan, Paxman wanted to know the city he described: "Distinguished by its yellow sandstone architecture, the city known as the golden city secondly. It's dominated by a medieval fort noted for its appearance when viewed at sunrise and sunset."
In response, Zeng said: "I don't know, it could be Udaipur, or Ajmer, or Bikaner, or ..."
Just take a guess, his teammate Mays told him. 
"Let's go with Bikaner," Zeng followed up, with a little hesitation. 
"It's Jaisalmer," replied Paxman, to Zeng's visible frustration. 
In a CNA interview previously, Zeng shared that he is "quite conservative" as a quizzer. He only hits the buzzer when he "absolutely knows the answer" or is at least "99 per cent sure of what the answer is going to be".
While other people take major risks, which sometimes pays off, he told CNA that he doesn't.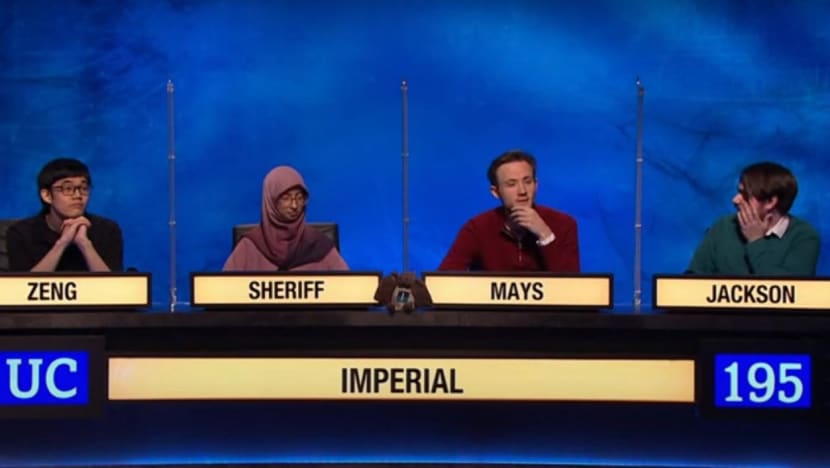 SOCIAL MEDIA BUZZ
Despite Zeng's mistakes, the British public lapped up his performance on social media, with many commenters reiterating different versions of monikers given to him. 
"The greatest human satellite navigation system" and "the walking atlas" were among the few titles bestowed to Zeng this round. 
"Imperial Zeng is definitely the main man so far in this series of #UniversityChallenge. Bloke is an absolute machine, and not slightly dislikeable," wrote one Twitter user. 
One commenter suggested: "Some day soon, the word 'Zeng' will be an onomatopoeic noun for the sound a quiz makes when it passes you by during geography questions."
Another highlighted: "Did you know there (are) better odds of winning the lottery twice, than there are of Zeng needing to pull over and ask for directions?"
And one user asked a question: "Can someone ask Zeng where the charger to my phone is please?"