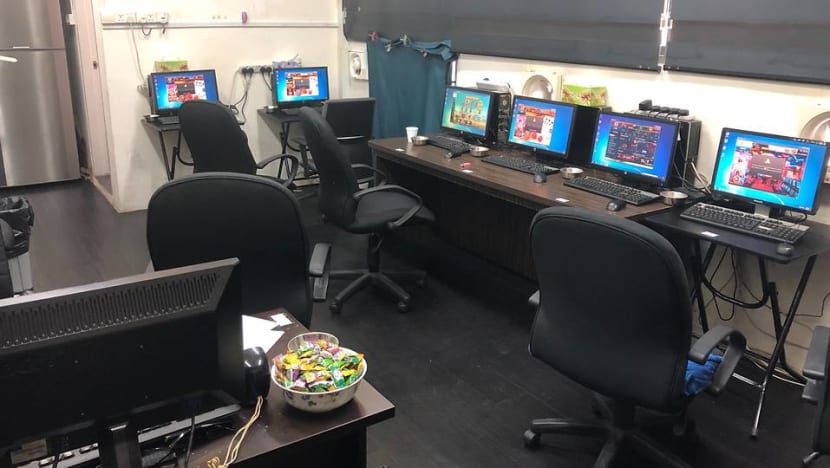 SINGAPORE: The Ministry of Home Affairs (MHA) and the Ministry of Social and Family Development (MSF) on Thursday (Nov 17) said they would step up efforts against unlawful and problem gambling during the football World Cup from Nov 20 to Dec 18.
In a joint press release, the ministries reiterated that only licensed, class-licensed or exempted gambling activities are allowed in Singapore.
Singapore Pools is the only operator licensed to provide lotteries and sports betting services in Singapore, said MHA and MSF.
"The Police take strong enforcement actions to prevent and deter persons from participating in or profiting from unlawful gambling activities," they added.
"The Police also work with various stakeholders to disable telephone lines that are reported to be advertising unlawful gambling activities; block access to unlawful gambling content and websites; as well as close bank accounts involved with unlawful gambling activities.
"Police will endeavour to track the identity of the perpetrators behind the unlawful gambling activities and take them to task."
The press release also noted that the Gambling Regulatory Authority has blocked about 1,200 remote gambling websites, 250 bank accounts, and more than S$33 million of payments linked to remote gambling services.
Public education efforts by the National Council on Problem Gambling and National Crime
Prevention Council will also be strengthened, said MHA and MSF.
For instance, campaigns will be launched to warn the public of the harms of excessive football betting and the risks of betting with illegal operators.
"The World Cup is a major sporting event that should be enjoyed without the fear of gambling debts," said Mr Sim Gim Guan, chairman of the National Council on Problem Gambling.
"We urge everyone to exercise personal responsibility and keep a look out for their family and friends who may be affected by problem gambling."
Anyone found guilty of conducting unlawful gambling faces a fine of up to S$500,000 and jail of up to seven years. Repeat offenders face a fine of up to S$700,000 and imprisonment of up to 10 years.
Those found guilty of gambling with an unlicensed service provider face a fine of up to S$10,000, imprisonment of up to six months, or both.