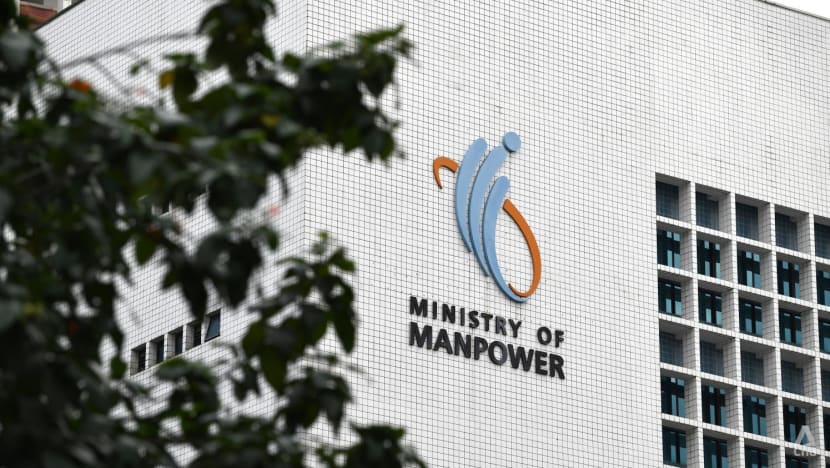 SINGAPORE: The director of a construction company was sentenced to three weeks' jail after paying for forged training certificates, the Ministry of Manpower (MOM) said on Monday (Apr 3).
Ko Woei Hin, a director at Wang Sheng Design & Build, was sentenced last Thursday for the offences that were committed about seven years ago. Wang Sheng was in the construction industry and provided safety supervisors when other firms took up construction projects.
In April 2016, Ko was informed by one of his foreign employees that they knew how to obtain forged Building Construction Safety Supervisor Course certificates (BCSS), MOM said.
"This would mean that the foreign employees need not attend any formal training and assessment," the ministry added.
Ko tasked the employee with obtaining two such certificates, at a cost of S$500 (US$375) per certificate.
The forged certificates were purportedly issued by AMI Consulting, an accredited training provider.
"AMI entered the false BCSS records into MOM's training record system to indicate that Ko's foreign employees had attended the BCSS course," the ministry said.
"On the basis of these false records, the foreign employees' work permits were allowed to continue."
MOM uncovered the forged certificates and false records in June 2016 during its routine surveillance of training providers.
In response to a CNA query, MOM said it had revoked AMI Consulting's training provider status after conducting investigations in 2016.
MOM said that Ko's actions were not only illegal but also seriously undermined workplace safety.
"There must always be properly trained and qualified supervisors to ensure that workplaces and workers are safe," the ministry said.
"An unqualified safety supervisor would not fully understand the safety measures that ought to be undertaken when carrying out various tasks at worksites. This would put many lives at risk of serious injury or worse, death."
Since 2021, 15 people have been jailed under Section 53 of the Workplace Safety and Health Act for possessing forged certificates.
MOM said that it will not hesitate to take strong action against people and companies who wilfully compromise workplace safety and health or circumvent its work pass framework.
"All workers, employers and training providers must play their part to uphold high standards of integrity and ensure works are only performed by trained and qualified personnel," MOM said.