MOM deployed 'insufficient resources' to transfer COVID-19 cases from Westlite Jalan Tukang dormitory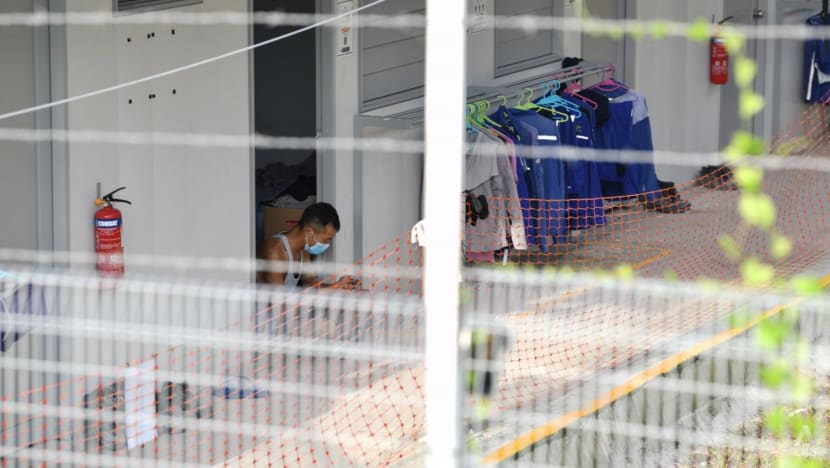 SINGAPORE: The Ministry of Manpower (MOM) deployed "insufficient resources" for an "unexpected" increase in COVID-19 cases at Westlite Jalan Tukang dormitory, resulting in delays to the transfer of these cases to care or recovery facilities.
Chief of MOM's Assurance, Care and Engagement (ACE) Group Tung Yui Fai said this in remarks provided to the media after a visit to the migrant workers' dormitory in Jurong on Friday (Oct 15).
He said MOM has investigated the claims about delays in transferring COVID-19 cases, lack of access to medical support and the poor quality of catered food, and that these are being "progressively resolved" together with the dormitory operator and employer of the workers.
"Our preliminary investigations show that the initial delays in (conveying) workers from the dormitory to the appropriate care or recovery facility were because we had deployed insufficient resources to convey an unexpected increase in number of workers being tested positive," said Mr Tung.
"This was due to a mandatory routine mass testing exercise by an employer on their workforce residing at the dormitory."
As of Thursday evening, the backlog of residents who tested positive in antigen rapid tests (ART) has been taken to care or recovery facilities, he said. Mobile clinical teams have also been deployed to meet workers' care needs.
Additionally, the employer has reminded the caterer to strictly adhere to food hygiene standards and is also working with the caterer to make adjustments for different food preferences, said Mr Tung.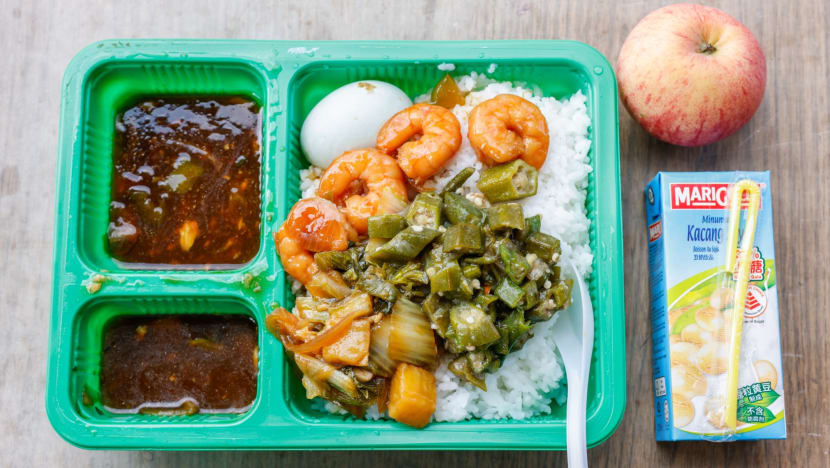 Conditions at Westlite Jalan Tukang dormitory have been under scrutiny since Wednesday, when MOM sent officers from its Forward Assurance and Support Teams (FAST) to the dormitory to investigate allegations made in an online article on Weixin.
Some workers quoted in the article said they slept on the ground outside their rooms to avoid infecting those they shared a room with, and had to wait a long time before receiving medical attention.
The article also contained photos that appeared to show bugs, hair and scrap paper in the workers' catered food.
There was heavy security presence at the dormitory on Wednesday afternoon, with armoured riot police and Special Operations Command vehicles deployed.
On Thursday, dormitory operator Centurion Corporation said the delays were due to a "spike" in COVID-19 infections among Sembcorp Marine workers living there.
Workers from the marine and offshore engineering company occupy about 40 per cent of the dormitory's 3,400-bed capacity – or about 1,400 beds.
MAJORITY OF WORKERS NOT VACCINATED
Mr Tung said a majority of the migrant workers in Westlite Jalan Tukang dormitory have not been vaccinated against COVID-19.
"Many of them have arrived in Singapore not too many months ago and are worried about infection as Singapore is transiting to 'living with COVID'. Hence, it is important to explain to them how we are doing this," he said.
"We are working with the employer to encourage them to be vaccinated either with our national vaccines for the best protection, but if they wish, with a vaccine that they accept."
Since MOM's intervention on Wednesday, the transfer of workers who have tested positive from the dormitory has been "smooth", with "no significant delays" observed, he said.
"We are very confident that the workers who are infected will be sent to recovery facilities," said Mr Tung, adding that there are sufficient COVID-19 isolation facilities.
He said ACE Group will tighten up its processes to ensure the timely transfer of COVID-19 cases.
"As our processes are new, we will do our best to recover from any lapse. We also appeal to the employers and workers to help us make sure that these processes are done properly and well," he said.
Sembcorp Marine chief human resource officer Chua San Lye said the company maintains a line of communication with workers at the workplace and the dormitory, and has stepped this up in recent days.
Managers have been meeting workers in smaller groups to explain the COVID-19 protocols in Singapore, he said.
Centurion Corporation CEO Kong Chee Min said it is working with Sembcorp Marine to educate their workers on the COVID-19 protocols in Singapore and "how to live with the virus".