Woman who cited inflation, job loss to get more maintenance from ex-husband fails in court bid
The judge added that while the mother cited inflation and the increased cost of living, the father would have faced these challenges too.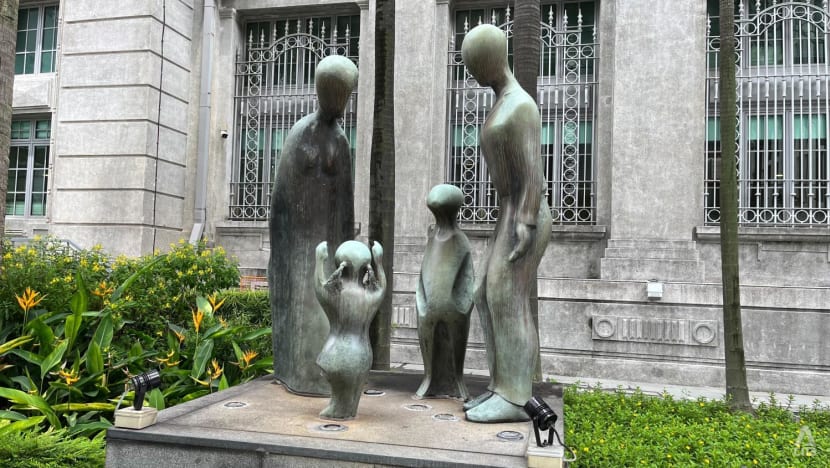 SINGAPORE: A woman who cited her job loss, inflation and rising expenses has failed in her attempts to have her ex-husband pay more maintenance for her and their two children.
A family court on Thursday (Jun 8) dismissed the application, noting how the 56-year-old father was not living extravagantly while refusing to provide reasonably for his children.
Rather, he worked and had always contributed to his children's payments, paying over and above what he was obliged to by court orders. This includes S$200 (US$149) a week for Grab food expenses and his daughter's hip-hop classes.
According to the judgment, the couple married in 2000 and had two children. They got divorced in 2017, with the parents having joint custody and the mother having care and control of the children with access to the father.
The mother, now 47, retained the matrimonial flat. Her ex-husband had to pay her a nominal monthly sum of S$1 as her maintenance, and S$900 per child every month. It meant he paid a total of S$1,801 in monthly maintenance.
In January 2022, the mother filed an application to vary these orders. She sought an increase in maintenance for herself from S$1 to S$1,875 per month, an increase for her daughter from S$900 to S$1,462 per month, and an increase for her son from S$900 to S$1,762 per month. In total, she sought a monthly maintenance of S$5,099.
The former couple attended mediation in an attempt to resolve the issue but to no avail.
THE PARENTS' CASES
The mother cited several reasons in her request for more maintenance.
Firstly, she said she had a decreased ability to contribute to her children's maintenance as she has been unemployed since 2018. Secondly, her children's expenses had risen dramatically due to a material change in their needs. 
There was a significant increase in inflation and the cost of living, said the woman, adding that her income did not keep pace with the rising cost of living and it did not grow on an upward trend like her ex-husband's.
The woman said she had taken steps to get a job by trying to reskill and upgrade herself, but she could not get a job due to her health and the need to care for her children.
The father, a sales manager, objected to the mother's application, saying that her demands were "absurd" and comprised 74.4 per cent of his monthly salary.
He said he earned a take-home pay of S$6,857 per month. However, records showed that his take-home pay for 2021 was about S$7,703 per month after Central Provident Fund contributions.
The man called his ex-wife a "schemer who would maximise all opportunities in her favour", and said she had "other options available to her".
THE JUDGE'S DECISION
District Judge Michelle Elias Solomon noted several difficulties with the mother's case.
She said that the mother had found a job in March 2021 as a beautician earning a base salary of S$2,000 a month, but lost her job because she took unapproved leave while on probation.
The judge also found that doctors' evidence did not show the woman was unable to work – instead, it merely indicated that she was being treated for persistent depressive disorder and rheumatoid arthritis.
"I was therefore unable to agree that this evidence amounted to cogent reasons for remaining unemployed," said the judge.
She added that just because the man's income had increased was not a reason for the court to increase an order on maintenance.
She also found that the mother had previously agreed to accept a nominal sum of S$1 as maintenance at a time when her income was not covering her own expenses. She had been earning S$600 to S$700 a month when her monthly expenses were S$852.
The mother "appeared to have emotional reasons for seeking an increase in maintenance", noted the judge.
The father had suggested that the mother ought to make better efforts at securing employment, such as consulting her Member of Parliament (MP) if necessary.
In response, the mother said: "My stand is that the (father) is working. It was he who promised to make money and give me money to spend, not the MP of Singapore. The (father) is also the one who married me, delayed my youth for 20 years and now my youth is all gone.
"It is the (father) who ruined all my happiness and hope in marriage, and made me suffer criticism and ridicule from others, made me lose the most basic trust in people, and made me lose the courage to love again, and made me full of hatred for this world, not someone else.
"Therefore the (father) needs to bear the consequences of his adultery instead of putting the blame on the government."
The judge added that while the mother cited inflation and the increased cost of living, the father would have faced these challenges too.
She noted "big-ticket items" appearing in the children's latest lists of expenses, including a desktop, tablet, mobile phone and printer.
"I was of the view that such expenses were subject to affordability and should be discussed between the parents, in consultation with the children, as part of responsible co-parenting. The children were, after all, teenagers capable of expressing their needs and preferences," she said.
The mother has appealed against the decision.